Repression at National Academy of Sciences: scientists give lectures to one another in prison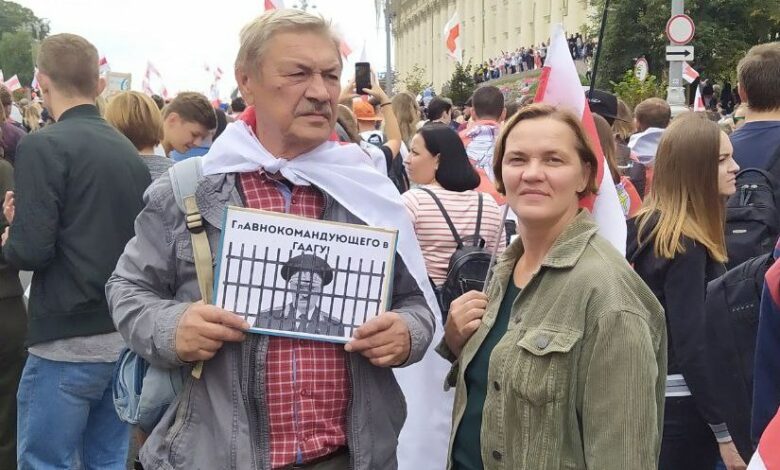 Security forces detained at least 44 scientists during a "raid" on the National Academy of Sciences (NAS) in early November. Criminal cases were launched against some of them. Now all the detainees are being laid off from the Academy.
Among the detainees are Aleh Davydzenka, DSc in Biology, and his wife Natallia. They are charged with "organizing, preparing, or participating in actions that grossly violate public order", which is the most common "protest" offense. The reason for the detention was a photo with a "Commander-in-chief to The Hague" protest poster taken in 2020. Aleh Davydzenka was among those who had signed the scientists' letter against violence in the country after the presidential election and left the official trade union. The 71-year-old professor has been employed at the Institute of Genetics and Cytology of the National Academy of Sciences. He is the author of about 300 scientific publications, including five monographs, and has bred 19 new plant varieties. Davydzenka has been awarded the National Academy of Sciences Award twice.
Famous linguist Siarhei Haranin, a deputy director of the NAS Center for the Belarusian Culture, Language, and Literature, was detained and released after serving a 10-day sentence. His research focuses on the memoir and pilgrimage literature of the Grand Duchy of Lithuania.
Upon his release from prison, Haranin wrote on his Facebook page that he had read "a full course of lectures on Belarusian literature of the 11th–15th centuries" to his cellmates. The number of "students" ranged from 18 to 31 in a six-person cell. Haranin says that he also listened to lectures on a variety of subjects: quantum mechanics, eye diseases, and even history of the Sicilian mafia. The scholar reports that one of the prisoners was beaten so badly during his arrest that he could only lie on his stomach. "From a psychological standpoint, it is easier for those who remember the Soviet Union: we, unlike young people, are not surprised that 'people can be treated this way'. We expect nothing, hope for nothing, and believe in nothing," notes Siarhei Haranin.