Anti-war rallies in support of Ukraine held worldwide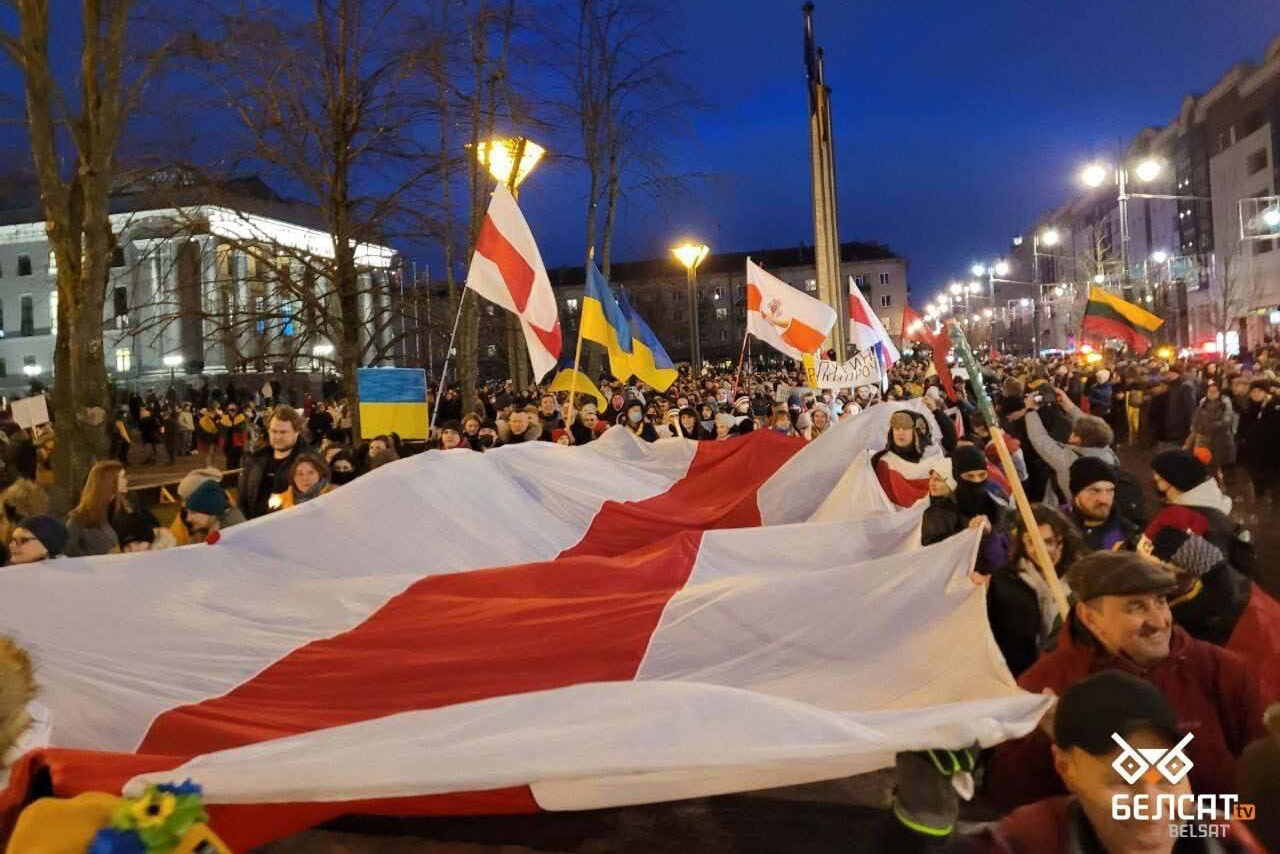 Spontaneous protest rallies against Russia's invasion of Ukraine were held on 24 February in many cities all over the world. Thousands of people took to the streets to show their support for Ukraine and condemn Moscow's heinous acts (see the gallery below). Protests took place in the UK, France, Poland, Lithuania, Spain, Germany, Turkey, Japan, Norway, Sweden, Italy, Israel, the US, and many other countries. Belarusian protesters carrying white-red-white flags were widely seen at the protests.
There were several anti-war demonstrations in Russia itself, which were violently dispersed by the police. Over 400 participants were arrested. In Belarus, with the regime's zero tolerance on dissent, there were no overt street protests. However, dozens of photos depicting anonymous anti-war picketers circulate on social media.