After 21 months in Swedish Embassy father and son flee Belarus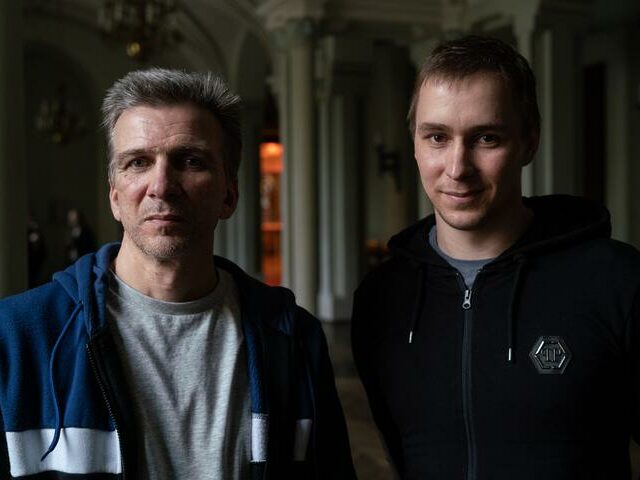 Vital Kuznechyk and his son Uladzislau, who had been hiding from persecution in the Swedish Embassy in Minsk for more than a year and a half, managed to escape from Belarus to Latvia.
At one of the 2020 protest marches in Vitsebsk, Uladzislau tried to save his father from being beaten by riot police. After that, the Kuznechyks went into hiding for several days, and on 11 September 2020, they came to the Swedish Embassy in Minsk and asked to be let inside. Having been refused, they scaled the fence. The embassy staff gave them a room, but their application for asylum in Sweden was not granted.
The lawyer Vadzim Drazdou wrote to the UN Committee against Torture (CAT) on Kuznechyks' behalf. The Committee prohibited the Kuznechyks' extradition to the Belarusian authorities and declared their stay on the embassy premises legal. A year and a half later, father and son decided to attempt a risky escape.
They asked embassy officials to take them to another city for a medical examination. Instead of undergoing the examination, they went to the Latvian border, switching buses and trains. They walked the last few kilometers, trudging through driftwood or sinking knee-deep in mud. At the border, the Kuznechyks climbed over the fence. This detail makes both of them smile: it is not the first time they've had to do it.
Now Vital and Uladzislau live in an open camp for refugees. On 8 June, they attended a meeting with Sviatlana Tsikhanouskaya, who came to Latvia on a working visit.