Tatsiana Batura: 46 days in jail, hunger strike, solitary confinement, and father's death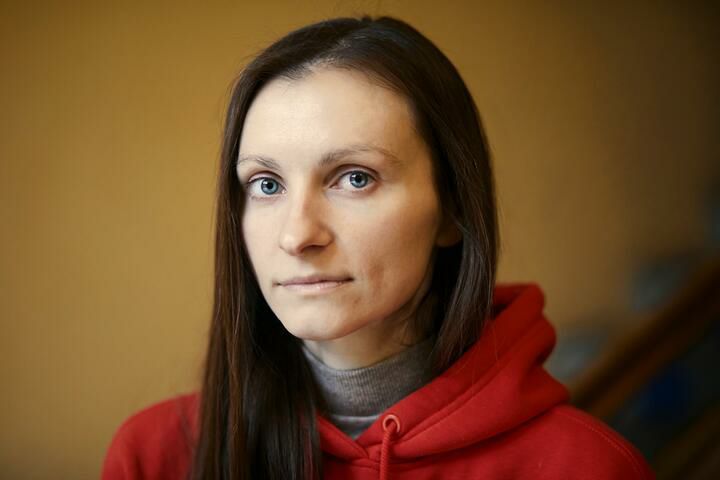 Tatsiana Batura, a 32-year-old Minsk resident, was detained on 15 November 2021 – just for wanting to be present in the courtroom during a trial. She was re-detained three times and, as a result, spent more than 6 weeks behind bars in inhuman conditions. When the next court hearing was postponed due to her father's death, Batura did not wait for the verdict and fled Belarus. She is safe now.
On 15 November 2021, Tatsiana Batura was detained next to the building of the Minsk City Court after she came to attend the trial of political prisoner Volha Zalatar. She was not allowed into the courtroom and was taken to a police station, where she was interrogated by deputy head Dzianis Martsul. When the young woman demanded that a lawyer be called, Martsul hit her in the face such that her head hit against a metal file cabinet behind her. Her request for medical assistance was ignored. Eventually, after her lawyer's request, she was hospitalized and diagnosed with a head injury the next day.
During her imprisonment in the notorious Akrestsina detention center, Tatsiana Batura went on a hunger strike for 13 days and became severely emaciated. She spent 20 days in a tiny punishment cell, where the bed frame was fastened to the wall. Guards refused to unfasten the bed even at night, so the political prisoner had to sleep on the floor. Batura had been held in a cell with homeless women for the last two weeks of her jail term. In addition to the lice that Tatsiana contracted at the beginning of her imprisonment, there were also bedbugs, which bit her whole body, in this cell.
On 30 December 2021, Batura was to be released, but this did not happen. Her father died the day before her release from jail, but Tatsiana was not even allowed to attend his funeral service, and a new trial was scheduled for 31 December 2021. When Tatsiana's mother asked to release Tatsiana for the duration of her father's funeral, one of the officers replied rudely that he didn't care. However, on 31 December 2021 the judge issued a release order and postponed the court hearing until 3 January 2022. Batura went to her father's funeral directly from prison, and a few days later she was already safe outside Belarus.