Belarusians consider Viasna one of the most useful civil initiatives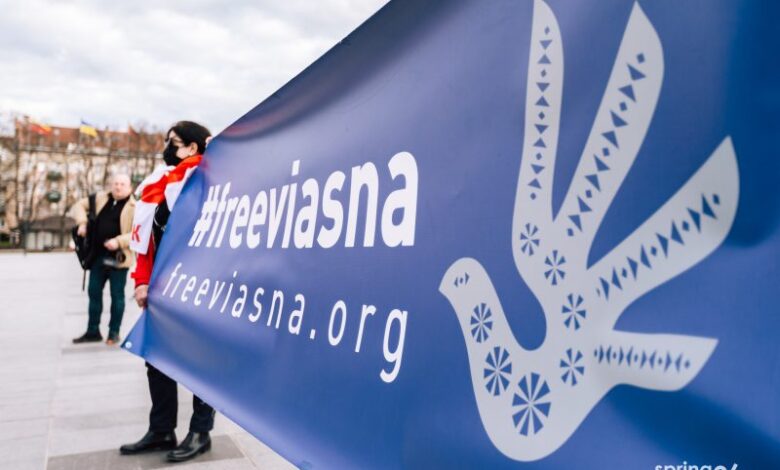 The Center for New Ideas presented a study on the digital transformation of the Belarusian democratic resistance. It analyzes the results of a survey of Belarusians on the People's Survey platform on the visibility and perceived usefulness of Belarusian civil initiatives, as well as the involvement of respondents in their activities. The text of the study does not mention the Human Rights Center Viasna, but in some ratings it occupies a leading place, so Viasna analyzes and draws important conclusions based on this study.
The researchers conducted a survey using the People's Survey platform in June 2023. It included 1,200 users, with more than 95% of the parrticipants in Belarus, according to the authors.
Of the civil initiatives offered to respondents, the Human Rights Center Viasna ranked third in terms of fame after the Kalinovsky Regiment and Cyber Partisans — 88.8% of the surveyed knew the organization.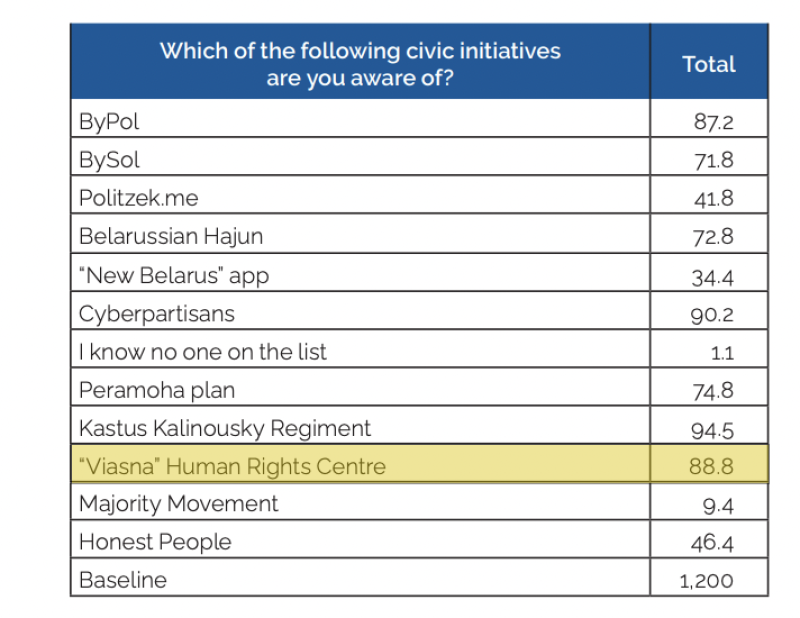 When asked about the usefulness of the activity, Viasna was ranked second after the Kalinovsky Regiment, named by 81.5% of the respondents.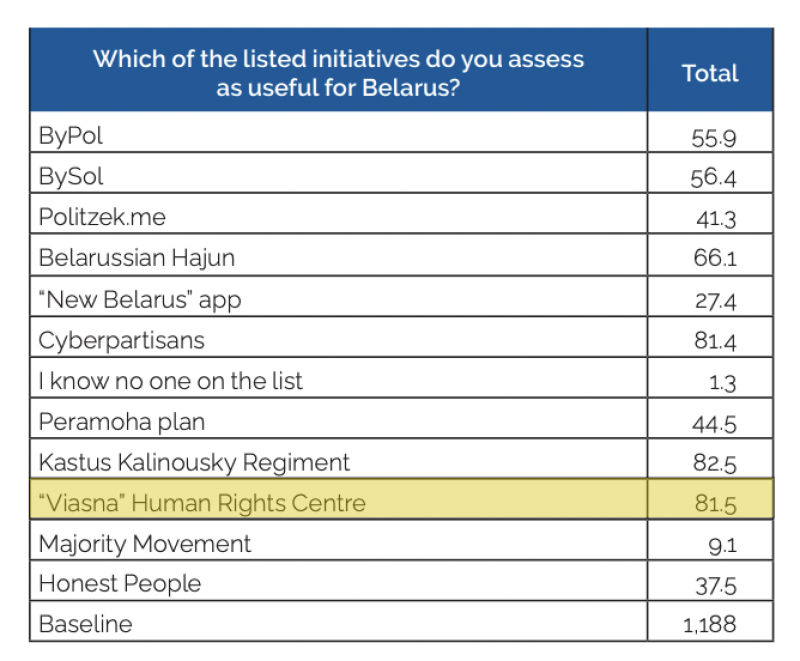 Viasna's human rights advocates stress that a positive assessment is very important for them, and especially the fact that there is no serious gap between the visibility and benefit ratings. It is worth noting that their activities are considered almost equally useful by Belarusians in Belarus and abroad — 86% and 91% of those who know about Viasna, respectively. According to this indicator, Viasna ranks first among the studied initiatives.
Viasna activists note that their activities would not be so effective if they were not supported by Belarusians: with 5% of respondents in the country and 23% of respondents outside Belarus confirming participation in their activities or providing assistance.
Such support gives Viasna the strength to move on, despite having so much in common with dissenting Belarusians: twenty years ago the organization's registration was revoked and the authorities have been persecuting the human rights activists ever since. Five members of Viasna are incarcerated; the organization, its social media and its website were recognized as "extremist", but though most of its members were forced to leave Belarus, Viasna remains a Belarusian human rights organization and is fighting for the rights and freedoms of Belarusians.