Security forces actions and trials on 3 June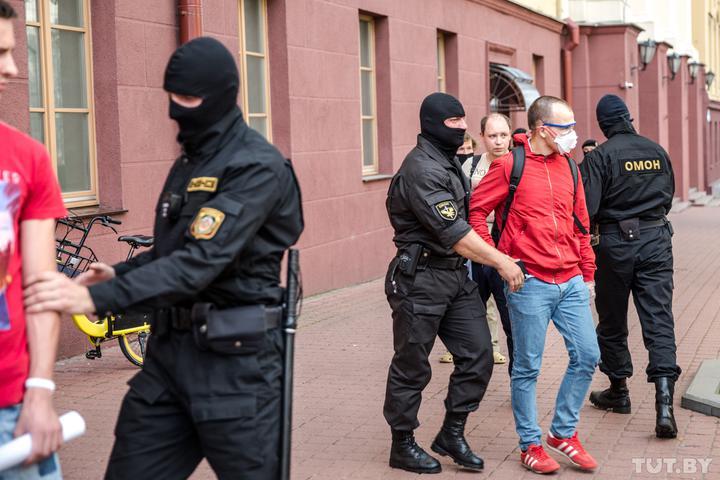 Today, a YouTube blogger and Tribuna.com journalist Aliaksandr Ivulin and former state TV channel employee Yaraslau Pisarenka were detained.
In Hrodna, OMON came to "Admetnasts", a store selling goods with Belarusian national symbols. The riot police officers seized goods of white-red-white colors. The owner of the store was detained.
BSU students Saveli Dubovik and Volha Vaitovich were expelled from the university for coming to a court building to support the student political prisoners. In the evening it became known that Saveli had been detained. Another 13 Brest residents were convicted in the "round dance" case. They were sentenced to 1.5–2 years of open prison, and one of the defendants received a year in a maximum-security prison.
On the evening of 2 June, in Minsk's Tsivali park, police detained at least 10 people who were just talking and walking their dogs. All the detainees received administrative detention or huge fines in the Frunzenski district court today. The police reports claim that they took part in an unauthorized mass event (Article 24.23 of the Administrative Code), clapped their hands, and shouted slogans.
Siarhei Brouka, a 31-year-old surgeon, was among the detainees. He pleaded not guilty. According to him, he had sold his apartment and was going to get boxes to move out. He saw his acquaintances near the park and came up to talk to them. Upon learning that he was going to move to one of the city's most "protest" neighborhoods, the judge sentenced Siarhei to 30 days of detention.