Tsikhanouskaya speaks at opening of Belarusian caucus in US Congress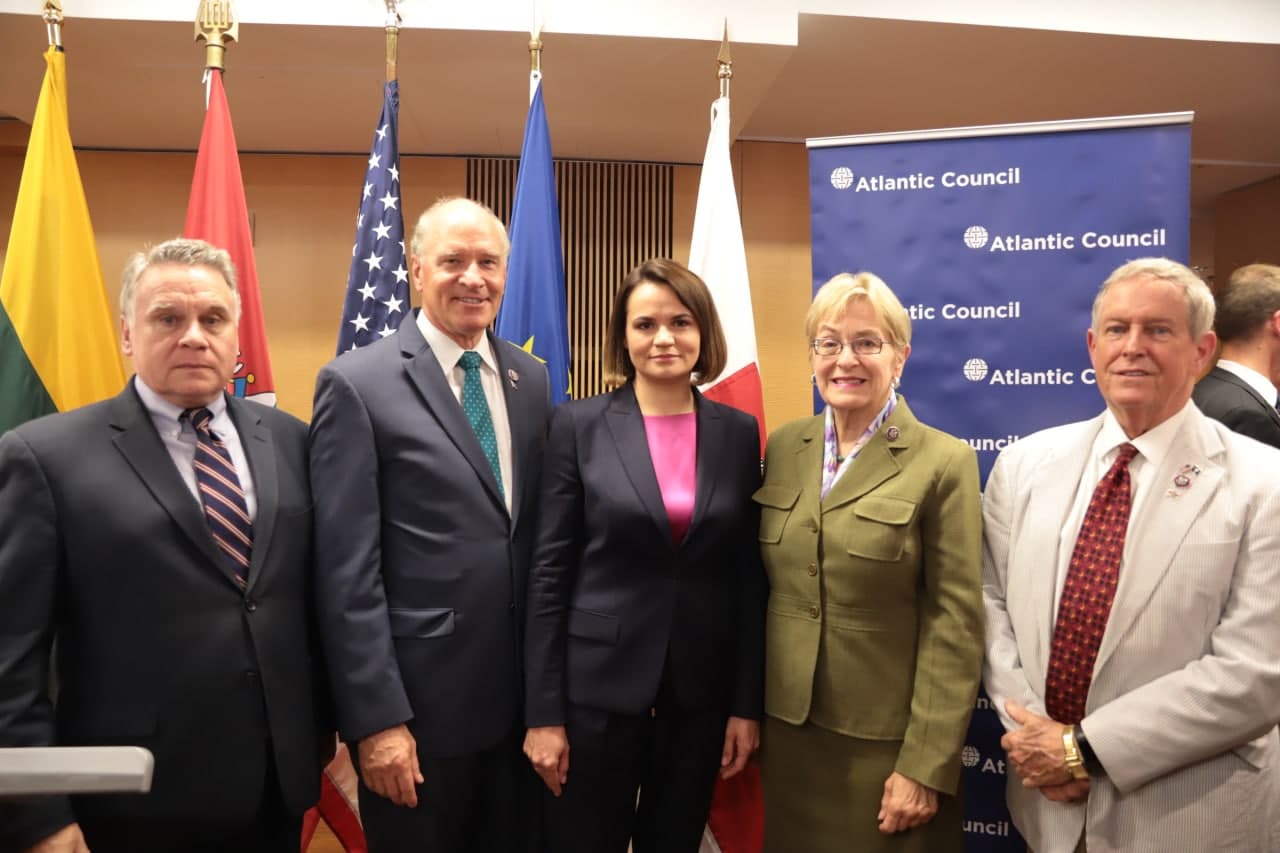 On 21 July 2021, a meeting of the "Friends of Belarus" caucus, an inter-party group of the US House of Representatives that will work on the topic of Belarus, was held at the Lithuanian Embassy in the United States. This is the first time in the history of Belarus that the United States is providing such support to Belarusians.
During a conference with Sviatlana Tsikhanouskaya, leader of the Belarusian opposition, confidence was expressed that she, and not Alexander Lukashenko, was the real winner of the presidential election.
Sviatlana Tsikhanouskaya gave a speech at the opening of the caucus and thanked the US for such a high level of support for Belarusians: "It doesn't matter whether you are a Republican or a Democrat, a State Department employee or a congressman – you uphold the values of democracy. And the people of Belarus are fighting for this every day. So when you look into my eyes, you actually see the eyes of every political prisoner, every activist, every Belarusian who wants to live in a free country. Long live Belarus!"
The Caucus plans to promote financial aid for Belarus and lobby for new sanctions against the current regime, as well as unite Western countries to protect the sovereignty of Belarus.
A white-red-white national flag was displayed at the event as the Belarusian symbol.