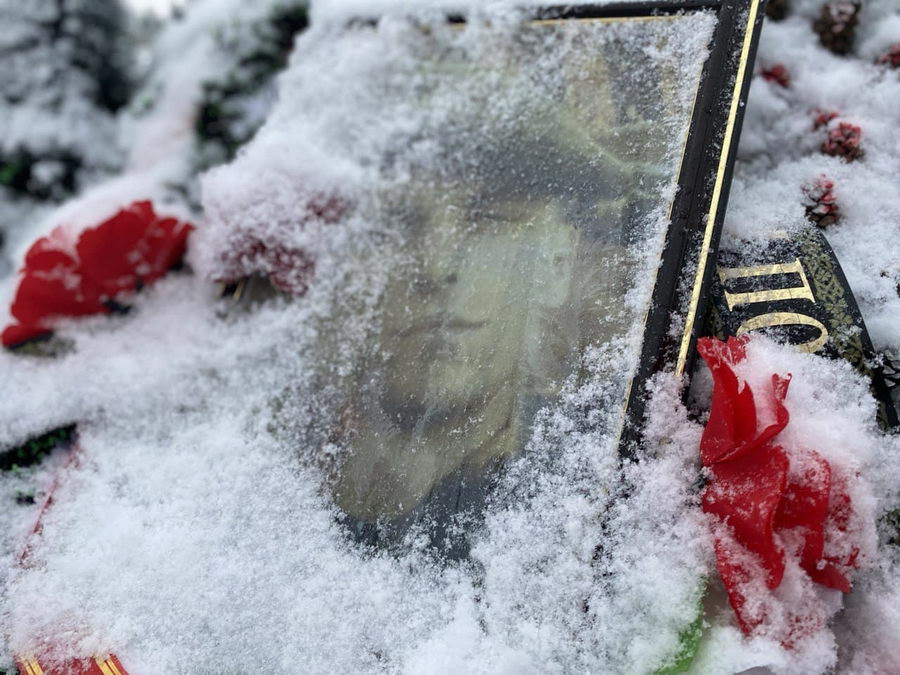 Raman Bandarenka's burial site.
The criminal case on the murder of Raman Bandarenka, who was beaten by Lukashenko's associates in the Square of Changes, has been suspended. The official reason for the suspension is "the inability to identify the person involved in the crime".
The case was initiated over infliction of grievous bodily harm which led to Raman's death. The tragedy happened in November 2020. Raman Bandarenka was detained in the Square of Changes due to a conflict with people cutting off white-red-white ribbons – one of the symbols of changes. A few hours later, the brutally beaten Raman was taken from a police station to an intensive care unit of the Minsk city emergency hospital, where he died.
The authorities immediately claimed that Raman had been intoxicated. This claim was refuted on the basis of medical documentation: TUT.BY journalist Katsiaryna Barysevich and doctor Artsiom Sarokin were convicted for illegal disclosure of medical records after they refuted official information alleging that Raman Bandarenka had been drunk on the night of his death. Barysevich was sentenced to six months in prison, Sarokin received a two-year sentence suspended for one year.
Initially, the case had been handled by the Investigative Committee, but soon it was transferred to the Prosecutor General's Office by Lukashenko's order. Lukashenko said that he took the investigation under his personal control, and, as a result, the case has been suspended.
BYPOL, a group consisting of former Belarusian security officials who oppose violence and lawlessness, has published recordings of conversations between Lukashenko's press secretary Natallia Eismant and hockey official Dmitry Baskov. The audio recordings show that both were in the Square of Changes on the evening of Raman Bandarenka's death. This was one of the reasons for the five-year suspension issued to Baskov by the International Ice Hockey Federation.