Belarus' Foreign Minister Makei dies suddenly: How he will be remembered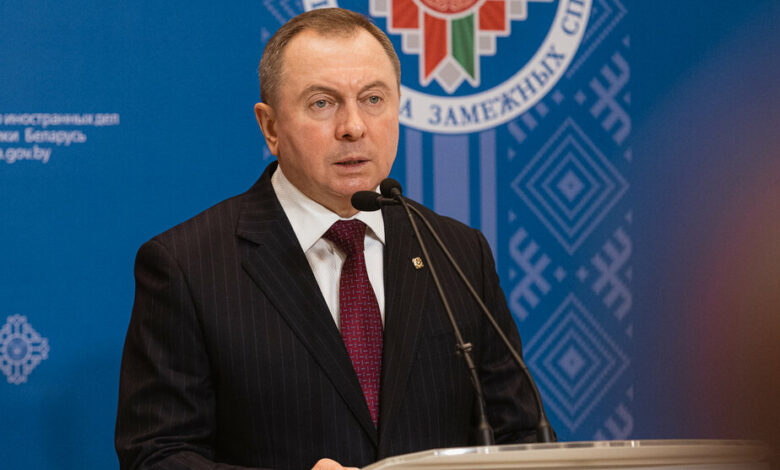 Foreign Minister of Belarus Uladzimir Makei died suddenly on November 26. The probable cause of death is said to be a heart attack.
Makei was 64 years old. He is not known to have suffered from any illness and was actively working in the last days of his life. On November 23, Makei flew to Yerevan to attend the Collective Security Treaty Organization conference. One day before his death, Makei met with the Pope's envoy Ante Jozić. The British newspaper The Daily Mirror reports that they discussed a "secret peace plan to end the war in Ukraine". The newspaper article says that Makei was "the only main communication channel with the West in dictator Alexander Lukashenko's hardline pro-Russia regime". For that, he was not liked in the Kremlin, although the minister managed to establish connections both in the East and West.
The Polish Rzeczpospolita says that Makei was one of the few competent people in Lukashenko's entourage. The article noted that Makei had once earned a reputation as an official who could succeed Lukashenko as the president, which might have happened as a result of power transit following "Kazakhstan's example". One day before Makei's death, the US-based Robert Lansing Institute wrote that the Kremlin was preparing to supplant Lukashenko in the president's role. While foreign politicians and journalists are discussing who might have benefited from Makei's death, the news of the minister's death has not made headlines in the media controlled by Lukashenko. The news about Makei's death was placed next to a weather forecast on the state-controlled Belarusian Telegraph Agency (BelTA) website.
Makei was one of the key figures in Lukashenko's regime and one of the people closest to Lukashenko himself. Having worked for a long time as an aide and head of the dictator's administration, Makei was appointed Minister of Foreign Affairs in 2012. Belarus' relations with the West began to improve with his taking over the position, and there were talks about "soft liberalization" inside Belarus. Makei was one of the few officials who did not hide his family. He would sometimes wear a vyshyvanka and speak Belarusian. After the protests erupted in 2020, many expected him to side with the protesters, but Makei remained loyal to the regime. He claimed that "there is no problem of political prisoners in Belarus" and threatened to destroy Belarusian civil society in response to the toughening of sanctions. "In 2020, Makei betrayed the Belarusian people and supported tyranny. This is how the Belarusian people will remember him," wrote Belarusian president-elect Sviatlana Tsikhanouskaya.