Sviatlana Tsikhanouskaya creates transitional cabinet to defend Belarus' sovereignty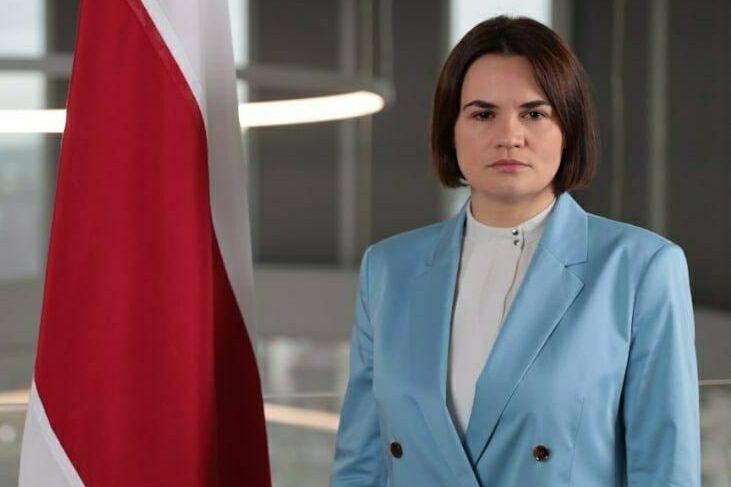 Belarusian opposition leader Sviatlana Tsikhanouskaya made the following announcement at an emergency press conference following Russia's invasion of Ukraine:
"This morning, Russia attacked Ukraine, violating the fundamental principles of international law. The Belarusian territory and Armed Forces were involved in this treacherous act of aggression.
The full responsibility for the war belongs to Lukashenko and his regime, along with the Russian president. The illegitimate leader of Belarus introduced alien troops and made our country a direct participant in the conflict. This is treason and a betrayal of our people's and Belarus' national interests.
Thus, Lukashenko cannot be viewed as a guarantor of the independence and territorial integrity of Belarus.
I, Sviatlana Tsikhanouskaya, under the powers conferred upon me by the Belarusian people in the aftermath of the 2020 presidential election, from today, take responsibility to defend the independence and national interests of the Republic of Belarus.
I will act as a representative of the Belarusian people and a guarantor of their rights and freedoms until a new presidential election. I am creating a transitional cabinet as a national authority of the Republic of Belarus."
National Anti-Crisis Management's leader Pavel Latushka, the People's Embassies of Belarus, and the BYPOL initiative lauded Tsikhanouskaya's move. Latushka further called on the military of Belarus not to take part in the military aggression against the Ukrainian people.