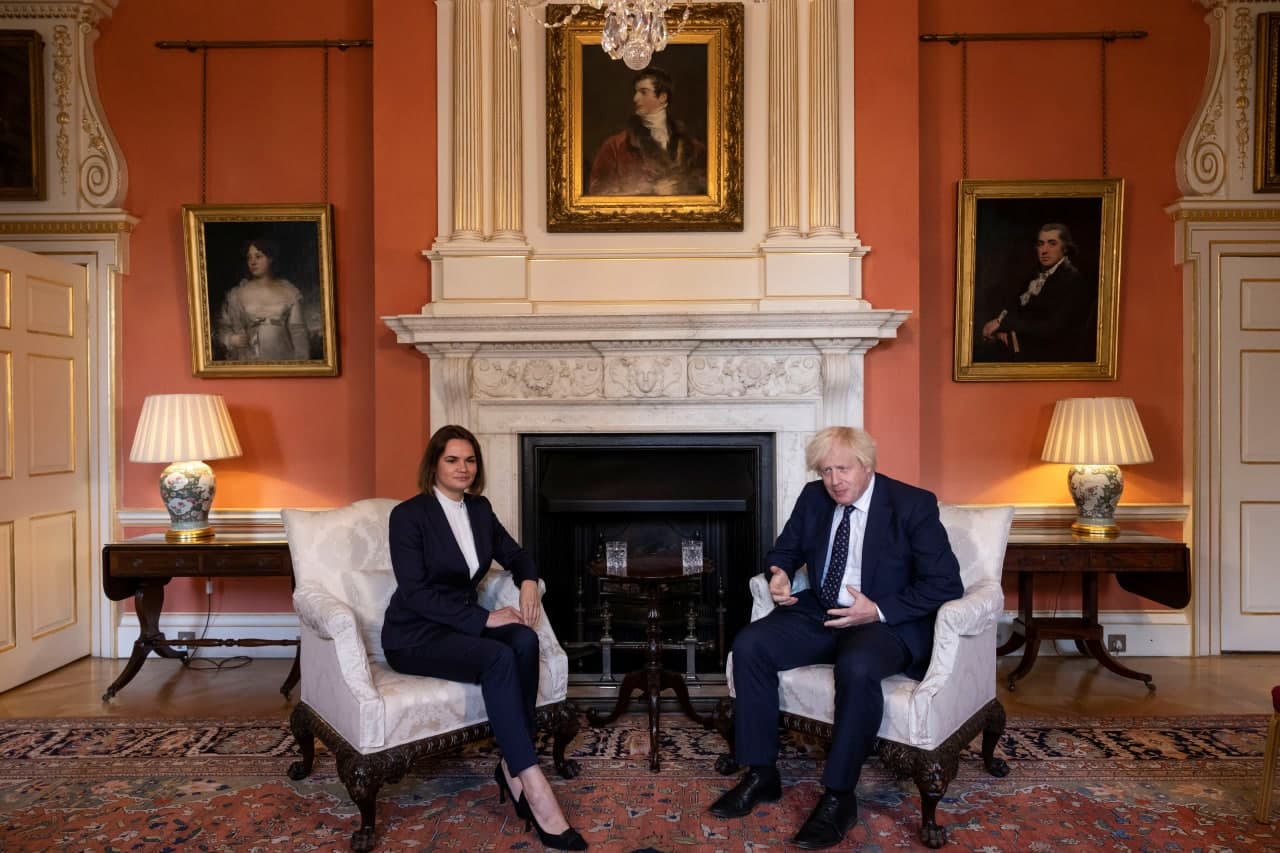 Sviatlana Tsikhanouskaya and Boris Johnson.
Today, Sviatlana Tsikhanouskaya arrived in London with a working visit.
She held meetings with the British Prime Minister Boris Johnson. The UK government website reports:
"The Prime Minister said that Great Britain is in solidarity with the people of Belarus and will continue to take measures to support them."
The talks focused on sanctions against Belarusian authorities and Alexander Lukashenko, as well as a threefold increase in financial support for Belarusian civil society this year.
Sviatlana Tsikhanouskaya also met with the British Foreign Minister Dominic Raab. At the meeting they talked about political prisoners, the case of Krystsina Tsimanouskaya, and death of Belarusian activist Vital Shyshou in Ukraine.