Sviatlana Tsikhanouskaya meets with Oleksiy Arestovych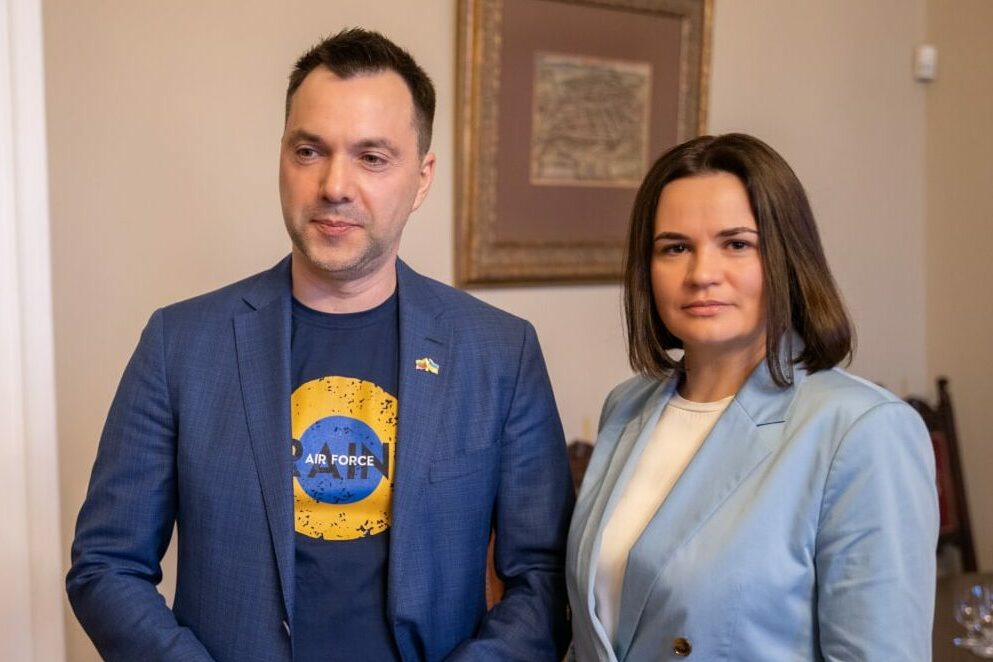 Leader of democratic Belarus Sviatlana Tsikhanouskaya met with Oleksiy Arestovych, Adviser to the Head of the Office of the President of Ukraine, in Vilnius. Among other things, he came to Vilnius to participate in celebrations commemorating the 508th anniversary of the Battle of Orsha on September 8.
Sviatlana Tsikhanouskaya thanked Arestovych for supporting Belarusians. In response, he said that "it would be a mistake to call Belarusians incapable of resistance". During the conversation, Arestovych noted that he understands the situation in Belarus and emphasized the role of the Belarusian underground resistance. He also stressed that Ukrainians distinguish between the actions of Lukashenko and Belarusians. Oleksiy Arestovych assured Sviatlana Tsikhanouskaya that not a single Ukrainian missile would fall on the Belarusian territory.
The politicians discussed the role of a representative of Belarusians in Ukraine, who would advocate the interests of Belarusians to the Ukrainian authorities, and coordination of the two countries' agenda, so that a free Ukraine and a democratic Belarus would speak with one voice.
In May 2022, the official representative office of Sviatlana Tsikhanouskaya was opened in Kyiv to establish communication with the Ukrainian authorities and protect the interests of Belarusians: about 50,000 Belarusians reside in Ukraine. Lukashenko's embassy personnel left Kyiv immediately after the start of the war.