Sunday events in support of political prisoners in Belarus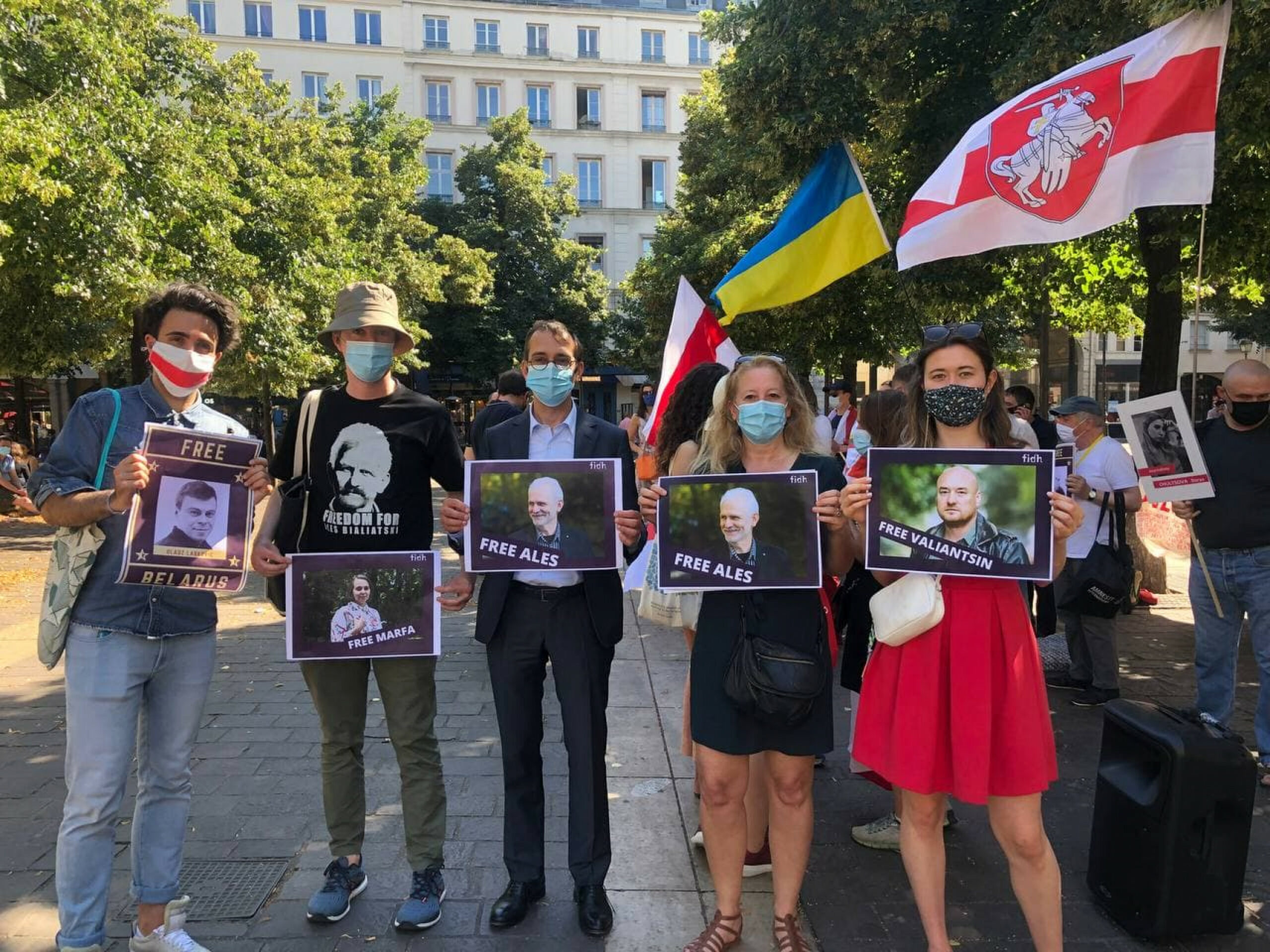 In Paris, the International Federation for Human Rights (FIDH) held an event in solidarity with the detained human rights defenders from the Viasna Human Rights Center and with all political prisoners in Belarus. Senator of Paris Rémi Féraud and FIDH CEO Eléonore Morel attended.
Rémi Féraud noted in his speech that France should be doing everything possible to fight for the release of human rights activist Ales Bialiatski and his arrested colleagues until Belarus becomes a democratic country.
Eléonore Morel, on behalf of FIDH, called on the Belarusian authorities to stop repressions and to release all political prisoners immediately.
"This new wave of repression represents further evidence that the Lukashenko regime is conducting a systematic campaign to silence all remaining dissenting voices and to suppress civil society in Belarus," said Morel.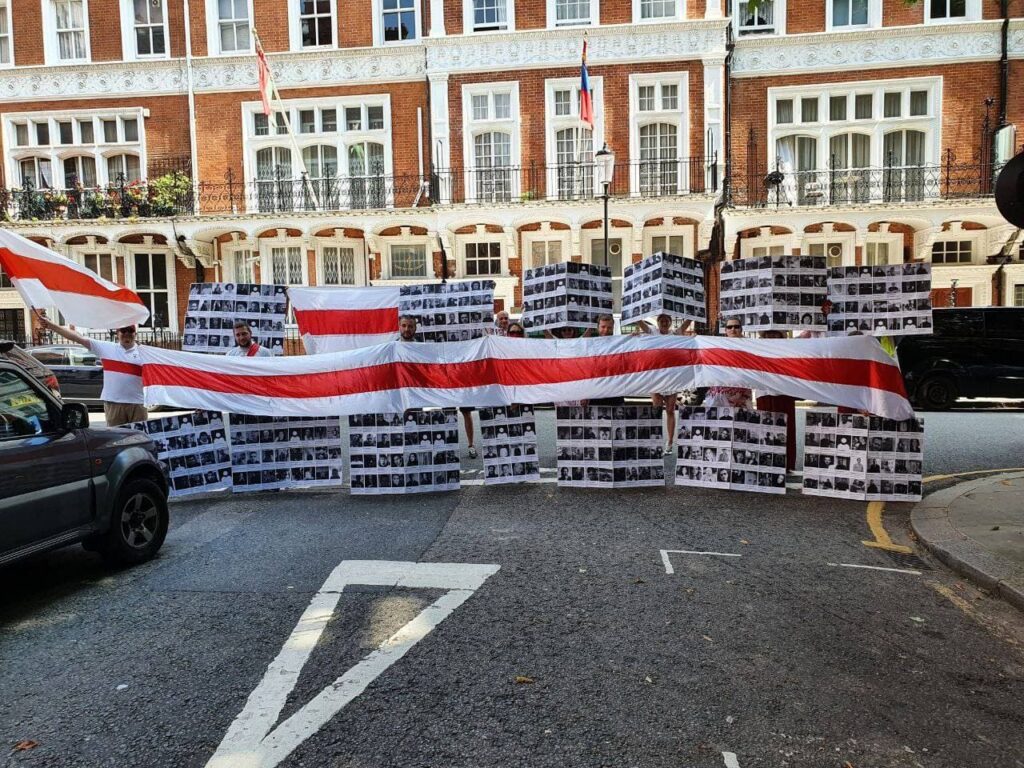 In London, an event in solidarity with political prisoners, activists, and the people of Belarus took place near the embassy of Belarus.
Belarusian diaspora in the United Kingdom displayed portraits of the political prisoners at the event. British non-governmental organization Justice for Journalists, together with the Belarusian Association of Journalists, issued a statement in support of independent media in Belarus.
An event in solidarity with the Belarusian people was also held in Wrocław. The event featured volunteers who for the last 18 months had been helping during the pandemic, seeking help for those who remain behind bars, keeping lists of detainees, and supporting relatives of the political prisoners.