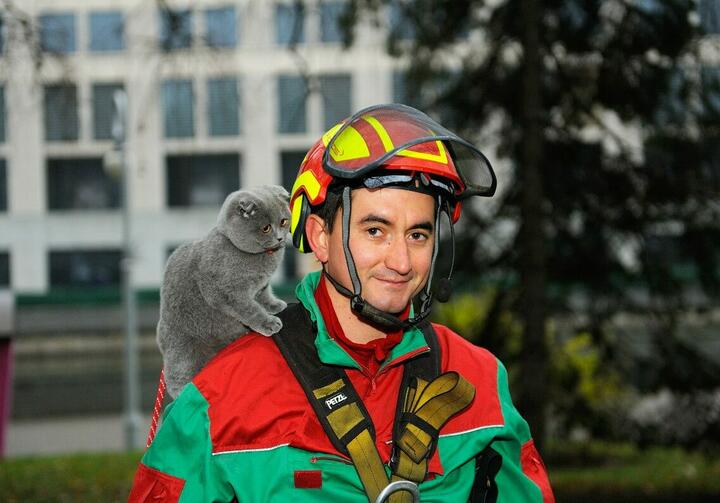 Stsiapan Latypau.
On 16 August 2021, political prisoner Stsiapan Latypau was sentenced to 8.5 years of imprisonment in a maximum security penal colony, and a fine of 8,700 Belarusian roubles (almost USD 3,500). He was charged under three articles: organization of group actions grossly violating public order (Parts 1 and 2 of Article 342), resistance to police (Part 2 of Article 363), and fraud committed on an especially large scale (Part 4 of Article 209). In court, Latypau pleaded not guilty to any of the charges and refused to testify.
Stsiapan Latypau is a resident of the Square of Changes. This symbolic name was given to one of the courtyards in Minsk, where people gathered to protest against the results of the presidential election in Belarus in summer 2020, and where Raman Bandarenka was subsequently detained and beaten to death. On 15 September 2020, Stsiapan, along with other residents of the courtyard, was defending a protest mural. Several police officers approached them. Stsiapan asked them to identify themselves. They didn't identify themselves, instead, the policemen twisted Stsiapan's arms, wrestled him to the ground, and took him away.
During the first court hearing on 1 June 2021, the political prisoner talked about threats to his father and neighbors and unbearable torture: Latypau had been held in a so-called press hut for 51 days, a special cell where unbearable conditions are created by other inmates in order to obtain a confession. In a protest against torture, Latypau jammed a pen into his throat right in the courtroom with the intention of committing suicide. He was hospitalized, but immediately after surgery he was returned to the pre-trial detention centre.
Stsiapan Latypau's talked about his detention in his closing speech in the court on 12 August 2021: "On 15 September 2020, masked men carried me into a mini bus. They tied my hands behind my back, put a trash bag over my head and took me… to the Peoples' Friendship Park. On the way, they had me change buses twice. But it was my neighborhood, and I know every corner there. Then they beat me up, turned on the radio at full volume and started beating me. I have never been so scared in my life. People in masks were beating me with their hands, feet, batons. All of them at once and one at a time. They twisted my arms, twisted my legs behind my back, put me in the "swallow" position, beat me with their fists and hands on my ears so that my head exploded. They beat me on the buttocks with a truncheon, beat me so that there were no bruises left… I shouted, suffocating in a black bag, and they laughed."
The US Embassy in Minsk condemned the harsh sentence passed today against political prisoner Stsiapan Latypau.