Raman Pratasevich: Press conference under duress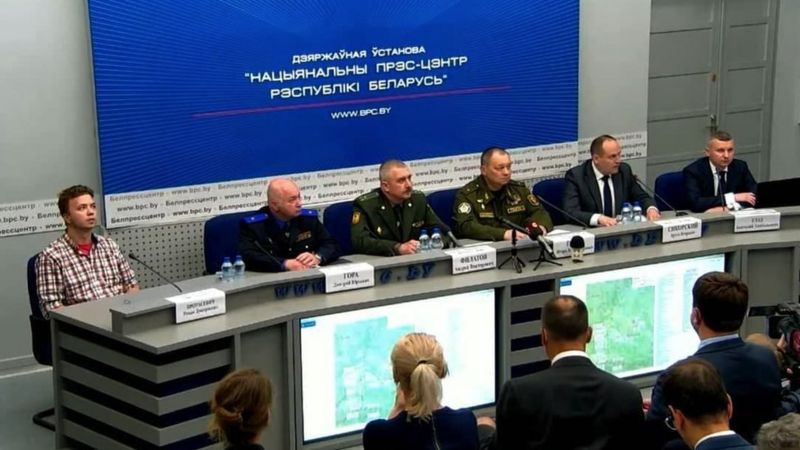 A pro-government briefing on the hijacking of the Ryanair aircraft in Belarus took place today. It was organized by the Ministry of Foreign Affairs of Belarus. The representatives of the diplomatic missions were invited to the press conference. Raman Pratasevich was unexpectedly brought to the event. After his speech began, about half of the diplomats and some of the foreign journalists stood up and left the briefing.
BBC journalist Jonah Fisher also left the briefing and said that he was not going to participate in it, since Raman Pratasevich was not there of his own volition.
The highlight of the event was a conversation between detained Raman Pratasevich and BelaPAN journalist Tatsiana Karavenkava. After answering several of Tatsiana's questions, Raman proceeded to ask his own question. He asked the journalists in the audience if they believed his words. Tatsiana was the only one who replied to Pratasevich. "It's hard for me to imagine what you have experienced in recent weeks. I sincerely sympathize with you. Many people in Belarus and many of your colleagues sincerely sympathize with you. I don't believe anything you say. Because I can only imagine what could have been done to you. Just hang on and do your best to survive it," she said.
In a country where dissent is fraught with a risk of imprisonment, this is a very courageous act on the journalist's part.