Preliminary results of Tsikhanouskaya's visit to USA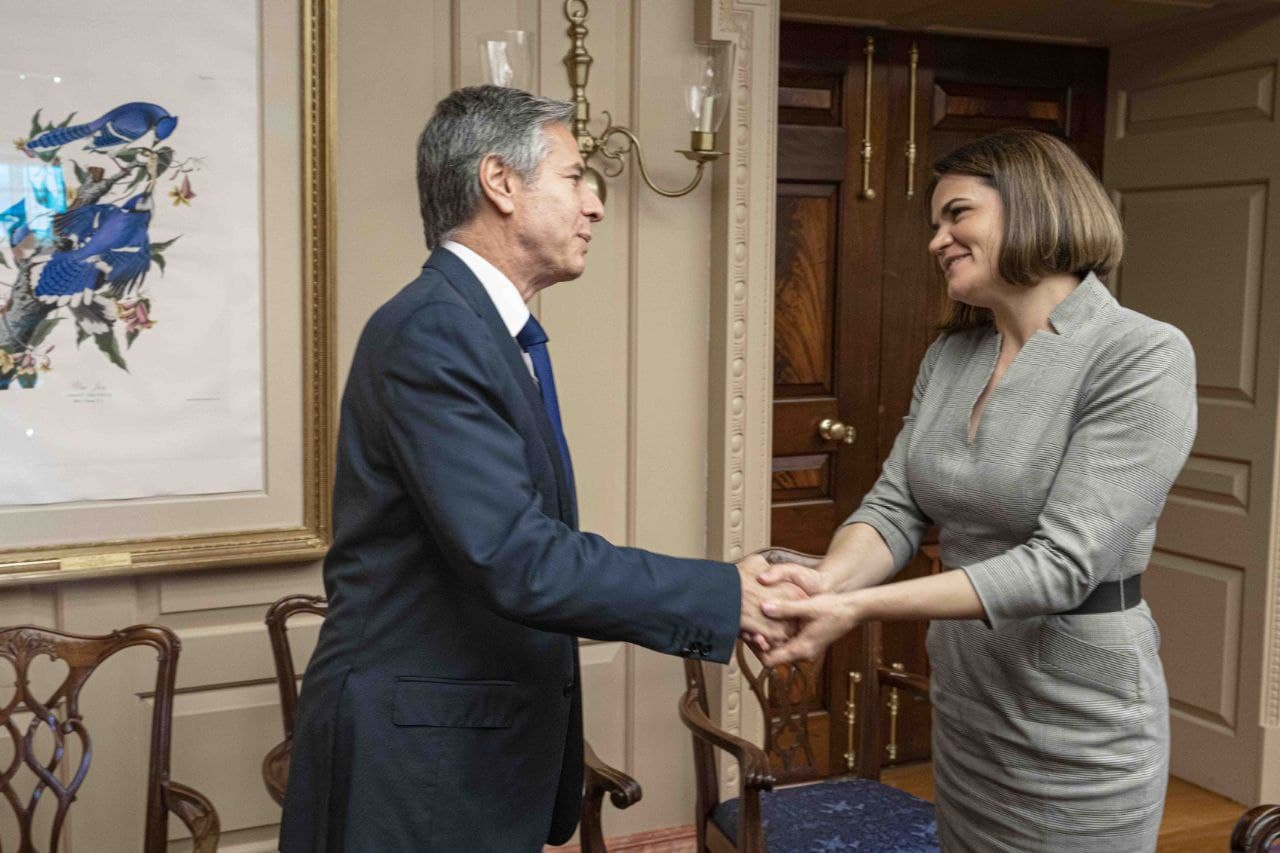 Sviatlana Tsikhanouskaya began her working visit to the United States.
Julie Fisher, the US Ambassador to Belarus, welcomed Tsikhanouskaya when she was disembarking at the airport.
Today Sviatlana Tsikhanouskaya held talks with the US Secretary of State Antony Blinken, his Deputy Victoria Nuland, and US State Department Counselor Derek Chollet.
During the talks, Tsikhanouskaya, among other things, called on the US to create an emergency package for Belarusian independent media, YouTube projects, Telegram channels, and journalistic investigations; to expand assistance to civil society, Belarusian private businesses, political prisoners and their families; to increase the number of scholarship programs to support students and researchers, and to signal Russia that contracts and agreements signed with the regime would not be recognized legally and would be voided.
On top of that, the incident with the Ryanair aircraft, the situation with migrants on the border of Lithuania and Belarus, and other topics were discussed.
The Secretary of State welcomed Sviatlana Tsikhanouskaya in the State Department Reception rooms. Their meeting lasted for an hour. Blinken stated that he was keeping in touch with the White House and President Biden on the Belarusian issue.