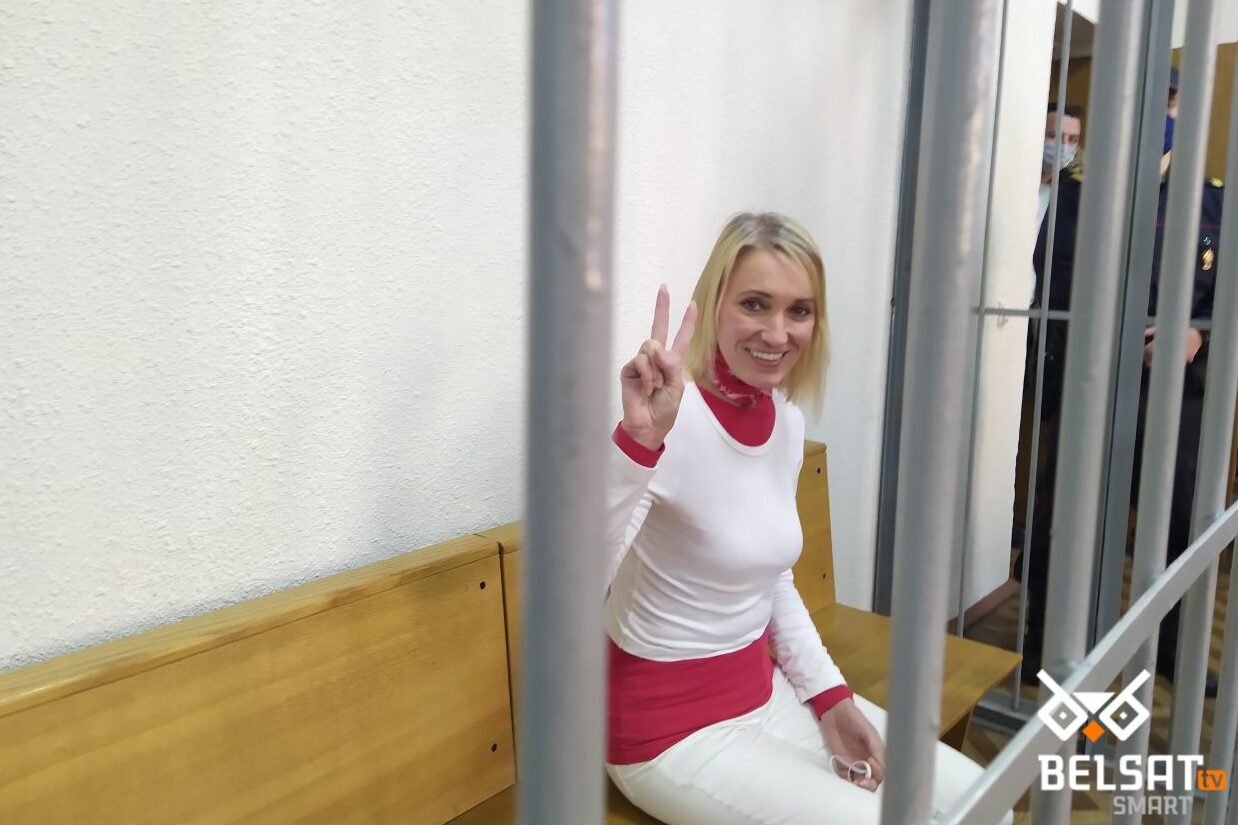 Natallia Hersche.
Swiss citizen and political prisoner Natallia Hersche is transferred from the Homel colony to a prison. Natallia's brother Henadz Kasyan made a statement to the media. Henadz does not know the reasons for this decision, but he believes that it is "absolutely illegal, while the conditions she is kept in are used as a form of torture. That is, she would be locked up in a cage. The authorities want to achieve their goal this way: [to force her] to write a pardon petition or admit her guilt."
In colonies, prisoners are only allowed to go to work or to a canteen. In prisons, prisoners are kept in their cell at all times, except for a walk in the courtyard.
Natallia Hersche has been held in prison for a year. She was detained on 19 September 2020 after a women's march and was sentenced to two and a half years in a general regime colony for ripping off a balaclava from a security services officer's face. She was being held in a punishment cell and in a cell-type space for refusing to sew uniforms for security services. Natallia has refused asking for a pardon three times, as she considers herself innocent. She has a dual citizenship of Belarus and Switzerland. Swiss ambassador has visited her in the Homel colony.