"Political prisoners are treated worse than murderers"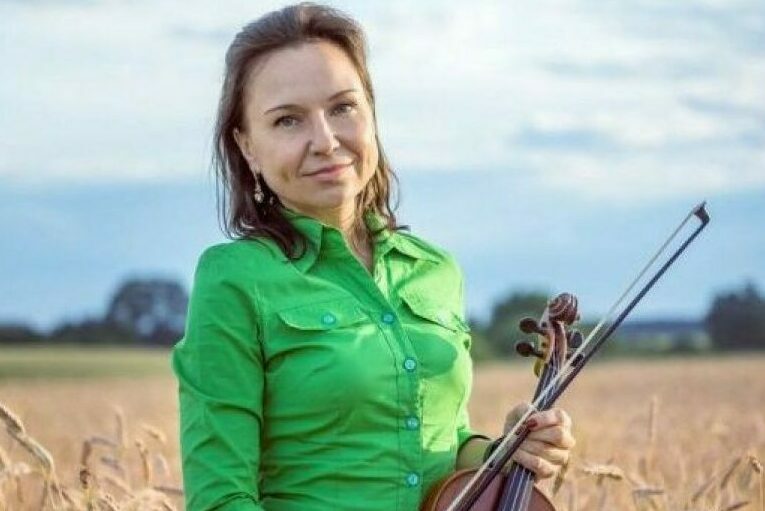 Upon her release, music teacher and former political prisoner Aksana Kaspiarovich talked about conditions in the Akrestsina detention center in Minsk and Zhodzina:
They put 14 people into an eight-person cell. It was difficult to breathe, we felt oxygen deprived. We slept in pairs on a single bed. The lights were on at all times, and we would typically be woken up twice during the night, at midnight and 3 am, to make oral reports in which we had to incriminate ourselves in being inclined to extremism and destructive actions.
They took away all the personal belongings. People were wearing the same clothes they had been arrested in for the first 47 days before they were transferred to shared prison cells. They declared a "quarantine", prohibited us from receiving correspondence, packages, and parcels. It was forbidden to use the prison library. We put our things on the bunks and sat on them in order to avoid sitting on bare iron all day. Mattresses were allowed only during sleeping time – from 10 pm to 6 am. 14 of us were given 10 minutes to take a shower in a bathroom with three shower heads. They gave us such meals that we all have gotten slimmer.
They would scatter all our things around on the floor every day during the searches: sanitary pads, toilet paper – they would even unwrap it. I knew of the letters, I knew that they were sent, but they stopped giving them to us after February 1, 2022. The treatment of the political prisoners is worse than that of murderers.
Before her detention, Aksana worked at a music school in Lida. She was detained at her workplace in September 2021 in connection with the so-called "Zeltsar case". The only thing Aksana did was comment on Instagram about the murder of the IT professional Andrei Zeltsar. As is known, armed KGB officers broke into his apartment, and Zeltsar opened fire, fatally wounding one of them. The security forces returned fire and shot the 31-year-old man. Aksana's comments on the Internet were as follows: "I watched the video of the apartment raid and realized: it's yet another example of lawlessness! I feel pity for the guy who was defending himself and his family", "The KGB officer knew what he was doing. He gets paid a lot of money for that, it's his job. And if I were this guy with the gun, I'd be scared for myself and my family, too((." About 200 people were detained for making similar comments.
In June 2022, the KGB included Aksana Kaspiarovich in the list of "persons involved in terrorist activities", and the Interior Ministry included her name on the list of "extremists". The trial did not take place until late June 2022, and on July 9, the political prisoner was released after serving her sentence of one year and two months. Her phone and bank accounts are blocked, and Aksana is not allowed to open new bank accounts. Former political prisoners are unable to return to or get a government job.