Latvia declares state of emergency at its border with Belarus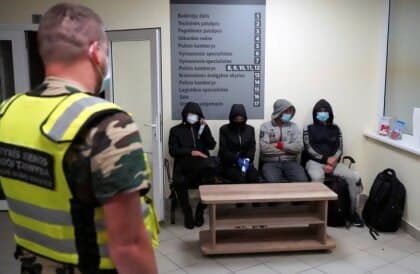 On the night of Tuesday, 10 August, 65 illegal migrants were detained on the Latvia-Belarus border. Over the past 24 hours, their number has reached about 200 people, said the head of the Latvian State Border Guard Guntis Pujāts. Some of the refugees cross the border in groups of 30 or more people. Many refugees did not even know that they had arrived in Latvia. They believed that they would arrive in Germany right away. Refugee accommodation centers have reached maximum capacity, so cross-border violators are being housed in tents.
The Cabinet of Ministers of Latvia declared a state of emergency in connection with the growing tension at the Latvia-Belarus border. The National Armed Forces (NBS) of Latvia will provide additional support to the State Border Guard. The border guards are authorized to use physical force to immediately return people who illegally crossed the state border to Belarus.