Kneecapped and incarcerated for years: How Belarusians face prosecution for their anti-war stance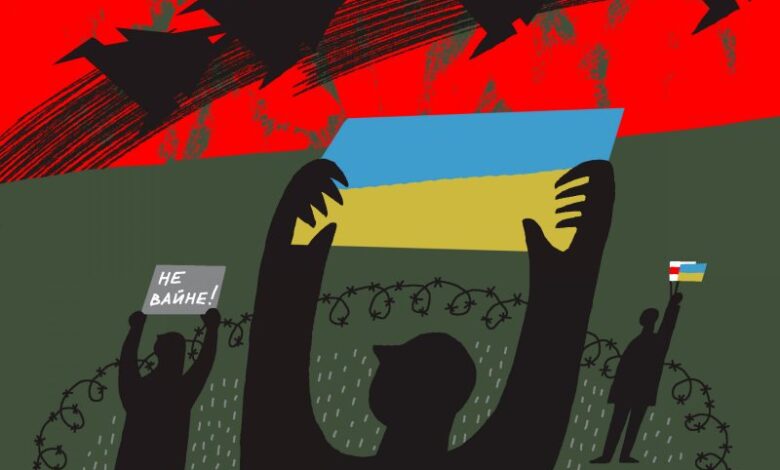 Since Russia's full-scale invasion of Ukraine, Belarusians actively demonstrate their anti-war position: they organize marches and pickets, damage the railway equipment to slow down the Russian forces, damage the Russian military aircraft, help in the information war, and fight on the Ukrainian side. In total, at least 1,630 Belarusian men and women were arrested for manifesting their anti-war position. The human rights center Viasna reports on the persecution of Belarusians for their anti-war position.
"The railroad guerrillas" – kneecapped and incarcerated for unprecedented prison terms
Russia is actively using the territory of Belarus in the war against Ukraine with the consent of Lukashenko. A lot of military equipment is transported using railway tracks. Since the beginning of a full-scale invasion, Belarusians have been disabling railway machinery to prevent the movement of military equipment. It is known that there are currently 13 "railroad guerrillas" who have been collectively sentenced to a total of 199.5 years in captivity.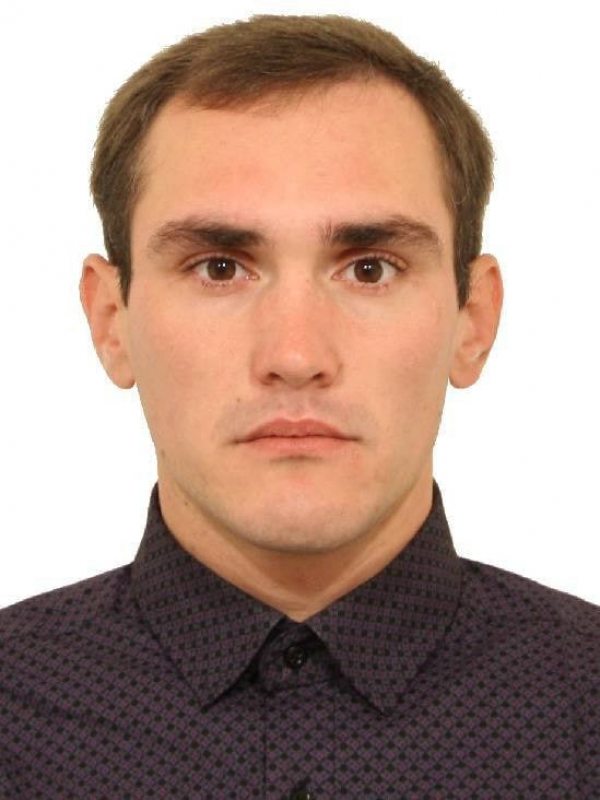 The case of Vital Melnik, who was kneecapped while being arrested, gained significant attention. The 40-year-old man has been sentenced to 13 years in prison, including a conviction for an "act of terrorism". He was charged with arson of a relay box used in an automatic traffic light control system on a railway line, which resulted in the disabling of the railway alarm system.
Detentions and arrests took place in different cities of Belarus: Minsk, Svetlahorsk, Stoubtsy, Vitsebsk, Asipovichy, Mazyr, and Babruisk. The "Community of Railway Workers of Belarus" Telegram channel reported that individuals who offered no resistance were deliberately subjected to kneecapping following their detention.
Three men from Svetlahorsk, Dzianis Dzikun, Dzmitry Ravich and Aleh Malchanau were charged with terrorism and treason and sentenced to 21, 22 and 23 years in a penal colony as part of the "railroad guerrillas'" case. So far, this is the harshest sentence for sabotage on the Belarusian railway.
The court also sentenced 22-year-old Maksim Drabnitsa for joining the "Peramoha" plan and plans to blow up the railway. The young man arrived at the railway, where he was ambushed and detained. Siarhei Hlebka was found guilty of setting fire to a log on the railway to impede the movement of trains. In Vitsebsk, an employee of the local railway was sentenced to 15 years in a penal colony. He was charged with disabling the system responsible for the safety of the railway.
Information war
Another type of anti-war resistance is the so-called information war. Belarusians across the country photograph Russian military columns and send the information to the "Belaruski Hajun", the military activity monitoring project, or to independent media. As almost all non-state media are recognized as "extremist groups", the Belarusian authorities regard the transfer of data to them as "assistance to extremist activities", "participation in an extremist formation" or even "treason to the state".
So, the Brest state media published a video about the detention of former serviceman Dzmitry Hulin, who is accused of treason, in December. Siloviki call Dzmitry "an agent of the Ukrainian special services". The former soldier allegedly informed the Ukrainian military about the deployment of Russian units in Belarus.
An English teacher Iryna Abdukeryna was sentenced to four years in prison for participating in an extremist formation. She used her phone to record the movement of a column of Russian forces and sent the recording to the "Belaruski Hajun" Telegram channel.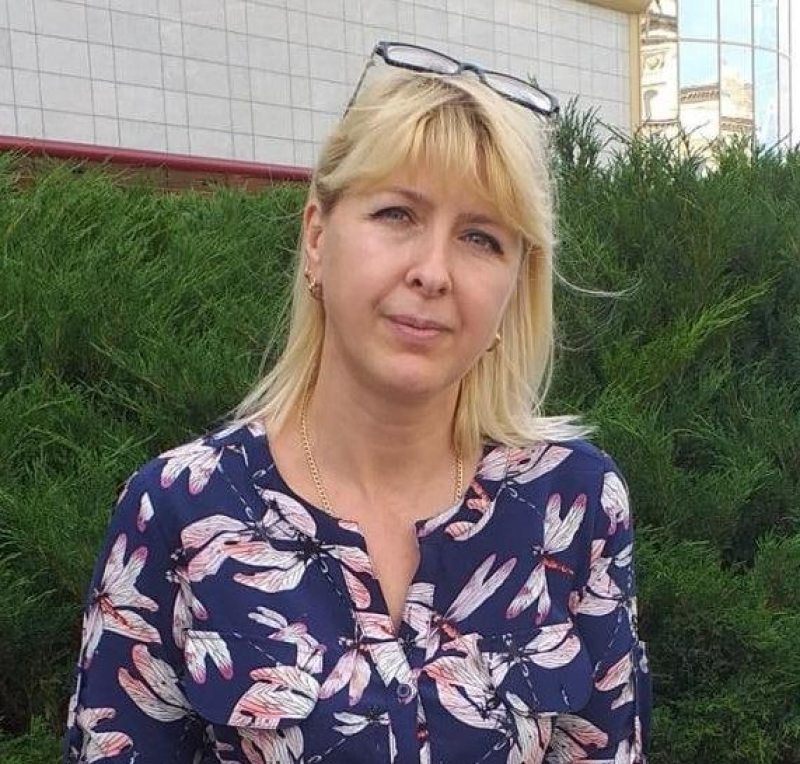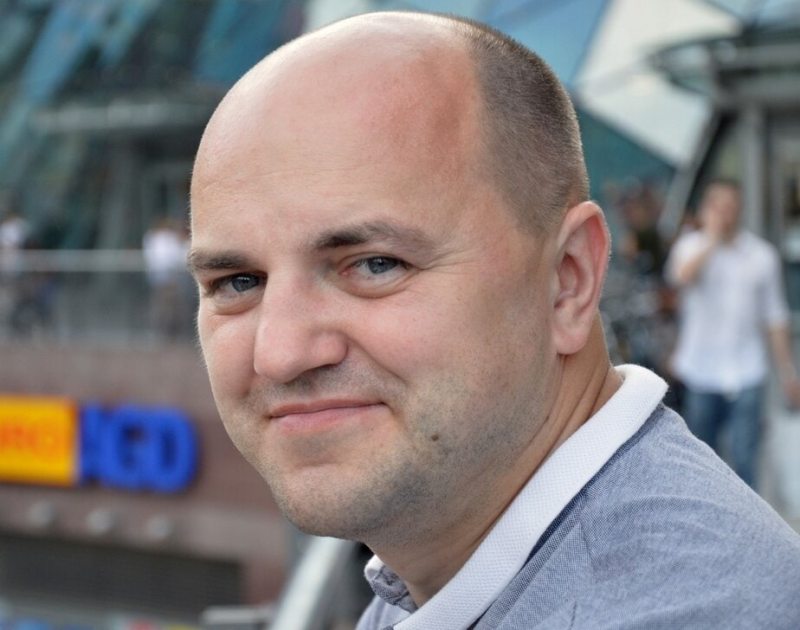 Military expert and political prisoner Yahor Lebiadok was convicted for an interview for the "Euroradio" media about "the special military operation by the Russian armed forces on the territory of Ukraine and the role of Belarus in it".
The head of a city pharmacy, Dzmitry Makeyeu, was convicted for sending a video of Russian forces to the Telegram channel, recognized as an "extremist formation", as well as for donating to the Kastus Kalinouski Regiment.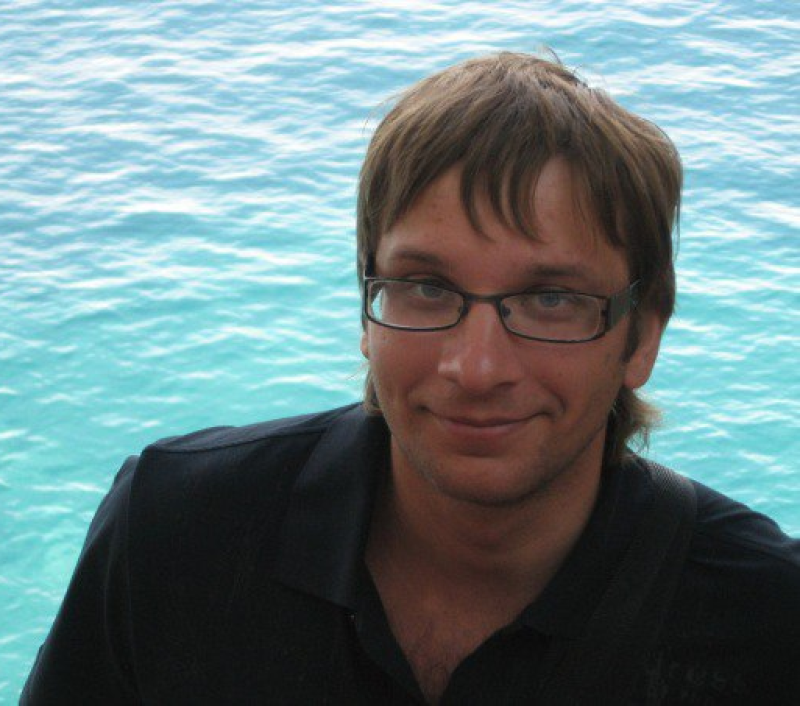 A programmer from Senitsa, Dzmitry Mastavy, was detained after the sabotage at the airfield in Machulishchy. As reported in a pro-government film on state TV, he streamed from the airfield for the "Belaruski Hajun" monitoring group. Two explosions were heard at the military airfield in the village of Machulishchy near Minsk in February 2023. Later, it was discovered that a Russian military long-range reconnaissance aircraft, which had been used to guide Russian missiles toward targets in Ukraine, was destroyed and rendered inoperable. A wave of detentions took place in Belarus after the sabotage, which the law enforcement officers called a "sweep". The individuals involved in the criminal case of sabotage in Machulishchy could potentially be subjected to capital punishment, namely, execution by firing squad.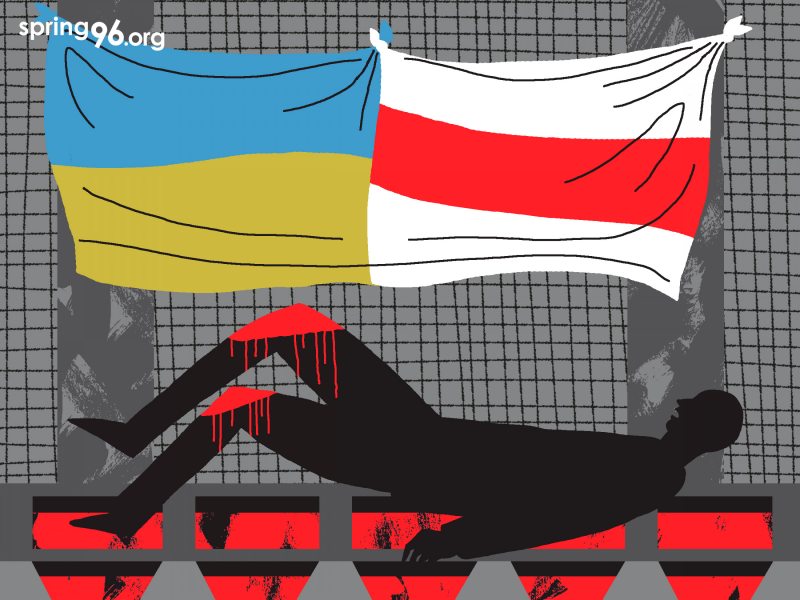 Persecution for expressing an intention to fight for Ukraine
Many Belarusians joined the Kastus Kalinouski Belarusian regiment (formerly a battalion) at the beginning of Russia's full-scale invasion of Ukraine. At least 13 Belarusians have been convicted for expressing an intention to fight on the side of Ukraine and trying to join the regiment at present. They are accused of attempting to participate in an armed conflict in the territory of another state or engaging in mercenary activities.
For example, a 37-year-old IT specialist from Brest, Siarhei Vaitsiuk, according to the prosecution, through various Internet resources, found out the procedure and possible ways of enrolling in the armed forces of Ukraine and also contacted their representatives. Andrei Raptunovich, a 20-year-old artist, was convicted for his desire to join the Kastus Kalinouski Regiment in Minsk. In a "penitential" video on pro-government Telegram channels, he discusses his participation in protests and registration in the "Peramoha" plan and the battalion bot. Yan Papkovich, a former cash-in-transit guard of the Belgazprombank, was detained together with his wife before their leave for Poland in September 2022. He was shown in several stories of a pro-government TV channel, where he was presented as a mercenary who was going to the war in Ukraine.
Pressure on the Kastus Kalinouski Regiment members
Also, the authorities are actively persecuting people who have already joined the Kalinoŭski Regiment.
In 2022, siloviki adopted a new method of pressure and intimidation – they began filming videos of the damage inside the homes of individuals who are residing abroad. At first, they film the condition of the apartment before the search and then show its condition afterwards: scattered things and furniture broken by them, gutted wardrobes.
In late November, siloviki orchestrated a disturbance in the apartment of Krystsina "Chabor", the press secretary of the Kalinoŭski Regiment, and her husband. Siloviki ransacked the apartment of Natallia Suslava, the mother of the fallen Kalinoŭski Regiment member Pavel "Volat". Human rights activists know that siloviki periodically detain and imprison relatives of the Kalinoŭski Regiment members for several days.
Detentions and torture for participating in anti-war actions, open support and solidarity with Ukraine
The most massive anti-war actions across the country took place in February 2022. More than 1,100 people were detained in Belarus in two days.
Those detained at the rallies were tortured by siloviki. Protesters were severely beaten, and after that, some went straight to hospitals.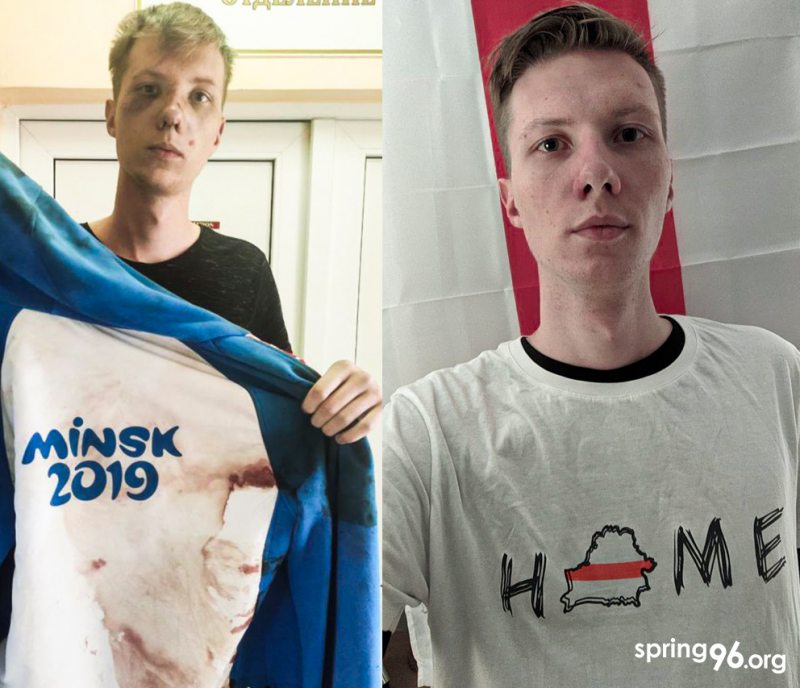 "When I was in hospital, my friends sent me a link to the TikTok video with me that garnered about 60 thousand views. This warmed my soul, and I hoped if some Ukrainians watched this video, they would at least slightly understand that true Belarusians would have never ever fired missiles at them," said Pavel, who was detained at an anti-war rally, beaten and subsequently taken to the hospital.
Another former prisoner recalls the events that took place at an anti-war rally in Minsk: "At a certain point, people started shouting 'F*ck Putin'." According to the man, this was the reason for the harsh detentions by siloviki. Three or four servicemen immediately ran up to him, knocked him down and began to beat him with truncheons. He was struck 14 times, five of which were on the head. As a result, several policemen dragged the guy by the legs and arms into the police truck for transporting detainees.
Belarusians protested not only in the capital but also in most regions of Belarus. In early April 2023, a man in Brest was convicted for singing the Ukrainian national anthem in a local karaoke bar. This occurred despite a request from another bar patron, who was later revealed to be a citizen of the Russian Federation, to refrain from singing Ukrainian songs.
A resident of Navapolatsk was detained and sentenced to 15 days of administrative detention for a photo from a holiday in Georgia published on Instagram, in which the man stands against the backdrop of the mountains with the flags of Georgia and Ukraine.
A criminal case was initiated against Liudmila Kohan, 68, on charges of vandalizing and causing property damage. A woman wrote "Long Live Belarus" and "No to War" at a public transport stop in Brest.
Singer Meryem Herasimenka was apprehended in August 2022 following a performance at a Minsk bar, where she sang a song by the band Okean Elzy as an expression of support for Ukraine.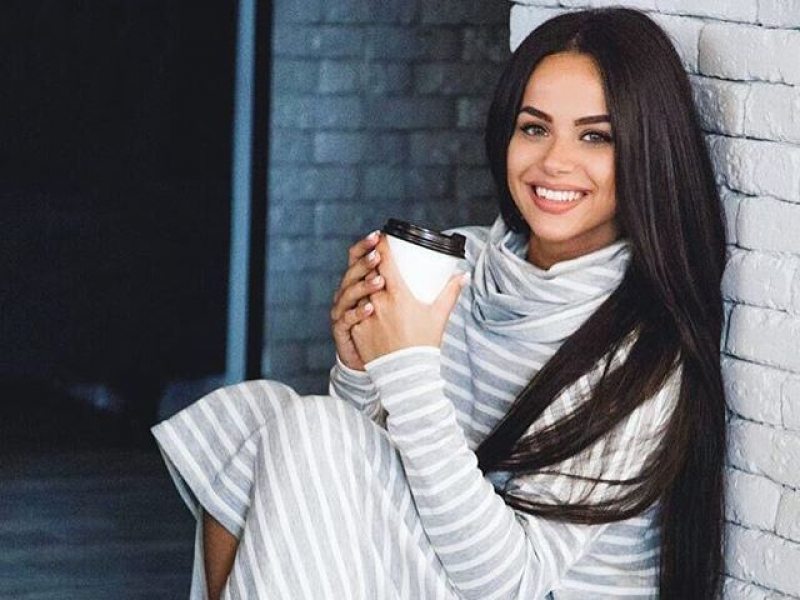 The director of an auto parts store in Baranavichy was detained for refusing to serve the Russian military in the store, and priest Dziyanisi Karastsialiou from Minsk was detained for praying for the soldiers and defenders of Ukraine.
Siloviki detained five Minsk residents for hanging large national flags of Belarus and Ukraine on the facade of a house in Minsk in September 2022. A criminal case was initiated against them for "malicious hooliganism committed by a group of people". In early October, unidentified individuals placed both a white-red-white flag and a flag of Ukraine on a power line pole in Minsk. A post featuring a photo of the flag along with the caption was posted on one of the Telegram channels the following day: "Minsk residents extend their congratulations to the Ukrainian people for the heartening news from the Crimean Bridge. Crimea is Ukraine! Long Live Belarus! Glory to Ukraine!" Later, police officers detained six Minsk residents aged 34 to 36, who allegedly did it, and sentenced them to imprisonment under criminal articles.
Other cases involve the sentencing of a student for sharing a strongly critical text about the actions of Vladimir Putin and Alexander Lukashenko in relation to the conflict in Ukraine. Additionally, there was the detention of an electrician at a store in Homel who publicly expressed condemnation of Russian military aggression within a chat room. Belarusians are sentenced to years in prison for transferring money to Belarusian volunteers fighting on the Ukrainian side. It is known a 42-year-old man transferred about two thousand euros to the Ukrainian army. Afterward, he was brought in for questioning by the KGB and was subsequently identified as a suspect in a terrorism financing case. Furthermore, they seized their apartment, business, personal accounts, and even the bank card of their 10-year-old disabled son. The man managed to leave the country together with his family. However, law enforcement officers have targeted his parents, pressuring them to convince their son to return to the country. Otherwise, they threatened to arrest his 66-year-old mother and 68-year-old father.
Persecution in Belarus continues for those who openly express support for Ukraine, including public slogans like "Glory to Ukraine", displaying the Ukrainian flag as their avatar on social media, wearing clothing and symbols in yellow and blue colors, inscribing "No to War" on their attire, or even leaving flowers near the Ukrainian embassy in Minsk. Despite the detentions, intimidation and ongoing repression, Belarusians continue to support the people of Ukraine and believe in their victory.