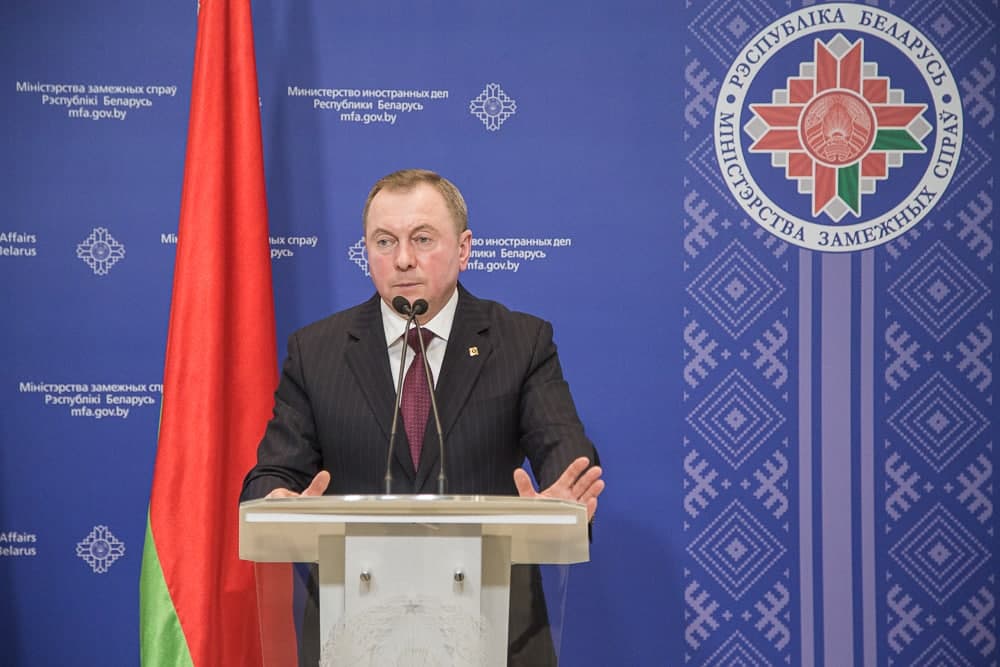 Belarusian Foreign Minister Uladzimir Makei.
Representatives of the diplomatic missions of the EU member states and embassies of the UK, US and Japan issued a joint statement concerning a meeting with the Foreign Minister Uladzimir Makei.
The diplomats called on the Belarusian authorities to: immediately halt the persecution of all persons engaged in the pro-democracy movement, independent media, and civil society; immediately cease the torture and inhumane treatment of peaceful protesters and political prisoners; immediately release and rehabilitate all political prisoners and all those unjustly detained; investigate human rights violations and prosecute those who authorized and perpetrated acts of violence; initiate an inclusive political process leading to free and fair elections under the observation of the OSCE / ODIHR.
The diplomats hope that Lithuanian, Polish, Latvian, UK, and US colleagues will be allowed to return to Belarus.