Natallia Hersche: "I want to come to New Belarus!"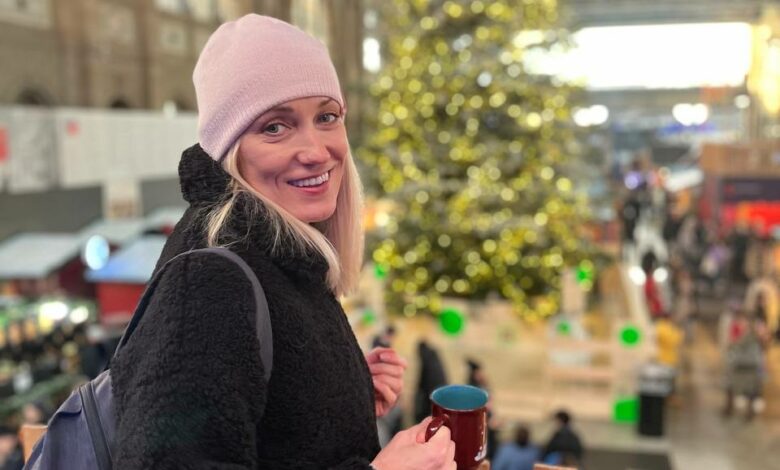 Ten months after her release, the former political prisoner talked to Gazetaby.com about how she hadn't given in while in detention despite the terrible conditions, how she was undergoing rehabilitation, and what she would wish for in the new year.
"Many people contact me via social media. I feel that I am interesting to people and that they want to know more about me. Even here in Switzerland, people recognized me on the streets or in stores a couple of times," says Natallia Hersche, the former political prisoner who holds dual citizenship of Belarus and Switzerland.
She had spent 17 months behind bars in Belarus for her civic stance. On February 18, 2022, after the personal intervention of Swiss President Ignazio Cassis, Natallia was released.
"I've been in a sanatorium recently, taking a course of psychological treatment in a special clinic to recover from serious issues. People undergo rehabilitation there after having severe COVID cases and after cancer," says Natallia. "This treatment helped me a lot.
Talking to people was especially helpful. Everyone, myself included, told their stories. People's sincere reaction was of great support to me."
Some of those who have gone through the Belarusian prison system say that the hardest time is at the beginning [of their terms] when one hasn't adapted to prison conditions yet.
– In the very beginning, we were all together after a protest march. Those were rather wonderful days. The first days in solitary confinement were the hardest for me. When you end up there and realize how much time other people have spent here, you think: God, I can't take that much.
A punishment cell is a prison within a prison. The punishment cell is 1.5 meters wide and has two folding bunk beds, two cement benches in the center, a bathroom sink, and a hole in the floor instead of a toilet. A small drafty window is high up on the wall, near the ceiling.
The draft in the cell is terrible since there are gaps around the door frame as well. It is freezing inside, and there's no place to hide. It is impossible to sleep because of how cold the cell gets at night. There is no mattress or pillow to keep you warm, and all you have on is a threadbare, thin garment.
You've gone on a hunger strike too.
– A few times. The hunger strike in the penal colony was the easiest because it had been my third one already by that time. The fourth one took place in Mahiliou. I drank a lot of fluids and endured the hunger strike just fine.
Were you able to achieve anything by going on hunger strikes?
– Not in the penal colony, no. There, I was on a hunger strike protesting against not receiving correspondence, except for letters from my close ones. The operations section chief lied to my face saying: "What makes you think you get a lot of letters? Everyone's left, and no one needs you anymore." They have this goal of convincing people that everyone has forgotten about them.
But I knew that people remembered me and wrote letters and were willing to support me. I couldn't forget the sense of unity we experienced in August and September 2020. It didn't go anywhere, I'm sure of it.
It seems that Europeans have recently forgotten about Belarusians because of the events in Ukraine.
– I disagree that the question of Belarus and Belarusians is not on the agenda anymore. Objectively, the war draws most of the attention, but the subject of Belarusians hasn't gotten out of focus because the events in our countries are intertwined.
Our fate depends on Ukraine. And when people ask me how Europe can help Belarusian political prisoners and Belarus, I say unambiguously – help Ukraine.
If Ukraine wins this war, or rather, not "if", it will definitely win, this will entail the fall of the regimes both in Russia and Belarus.
What New Year wish will you make?
– I have one wish, but it consists of three components: the end of the war, the release of political prisoners in Belarus, and the fall of the dictatorship. I really want to come to New Belarus, too!