White-red-white flags in Kyiv in memory of fallen Belarusian combatants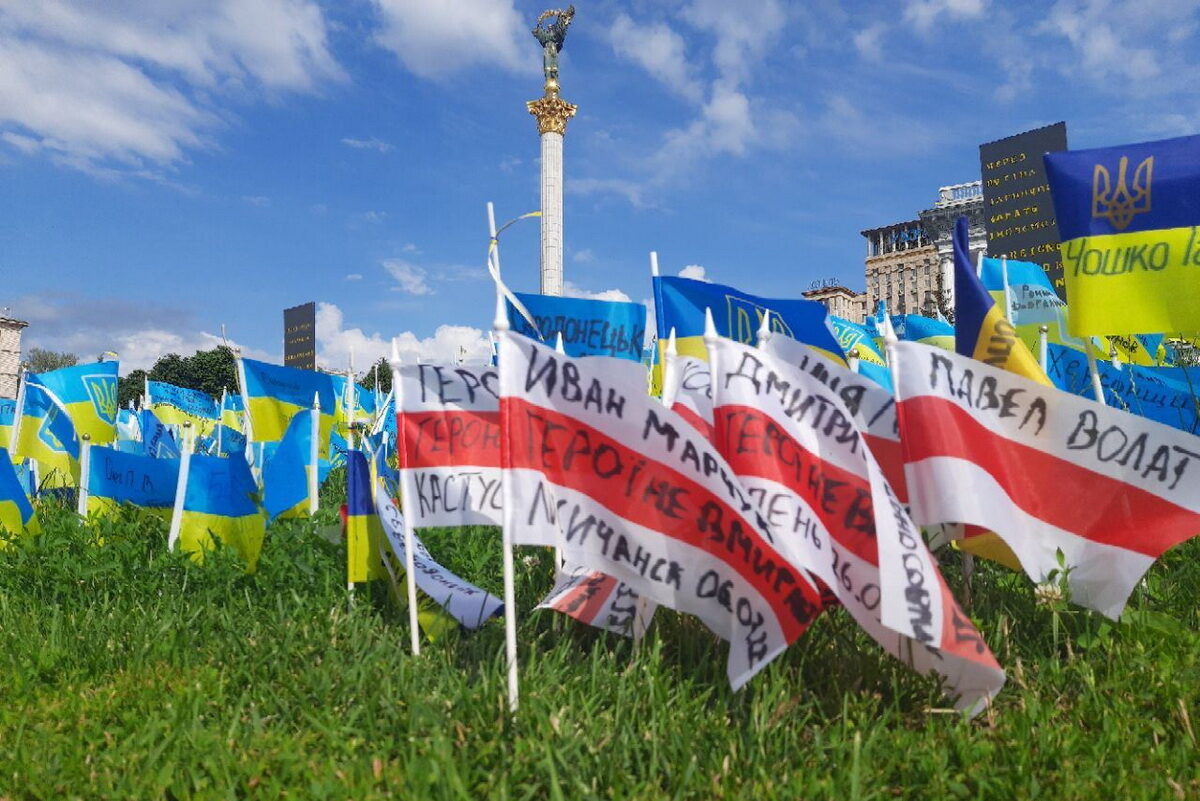 National flags of Belarus with the names of Belarusians killed in the war were displayed on the Independence Square (Maidan Nezalezhnosti) in Kyiv, reports the Belarusian Hajun Telegram channel.
Earlier, there were reports that battalion commander Ivan Marchuk, call sign "Brest", died in combat, and Yan Dziurbeika and Siarhei Dziohtseu were taken prisoners. On 8 July, the Kastus Kalinouski Batallion announced the probable deaths of three more fighters: Vasil "Syabro" Parfiankou, Vadzim "Papik" Shatrou, and Vasil "Atom" Hrudovik.
Between March and May 2022, six Belarusian fighters died defending Ukraine against Russian aggression, including squad leader Pavel "Volat", paramedic Illia "Litvin" Khrenau, and Aliaksei "Tur" Skoblia, who was posthumously awarded the Hero of Ukraine title.