Viasna Human Rights Center wins 2022 Albie Award for defending democracy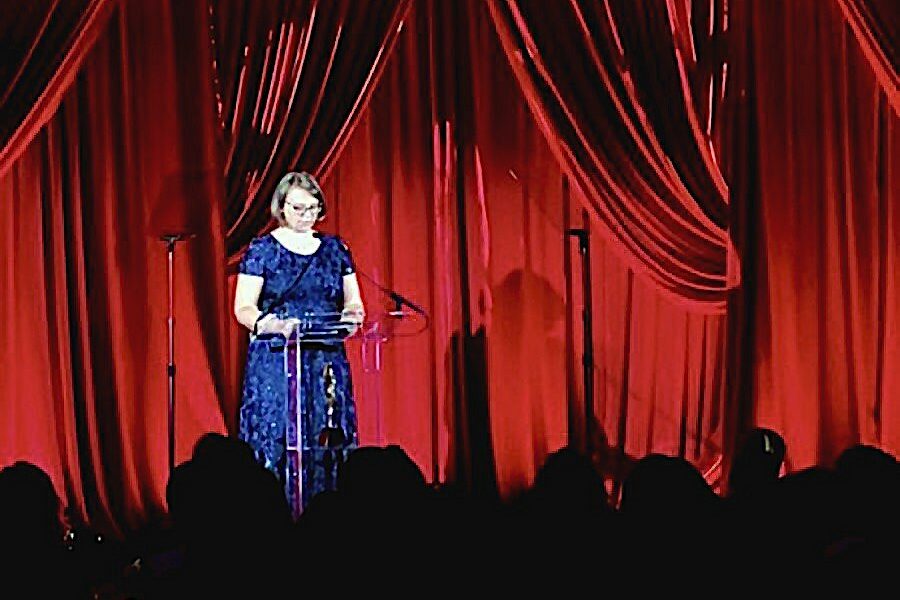 The Viasna Human Rights Center received the 2022 Albie Award established by the Clooney Foundation for Justice in the "Justice for Defenders of Democracy" category. The goal is to draw attention to the fearless people who fight for justice despite great personal risk. The organizers stated that the center "has been the voice of resistance in Belarus for nearly 30 years as it has led a brave campaign for freedom and democracy against president Lukashenko's regime".
Alina Stefanovich, the wife of political prisoner and human rights defender Valiantsin Stefanovich, accepted the award on behalf of the Viasna Human Rights Center. She read a letter from her husband during her speech. In his letter, Valiantsin emphasizes: "Regrettably, even in the 21st century, Belarusians still have to fight for a seemingly simple thing, democracy. Now, the autocracies of Russia and Belarus strive to impose their 'separate civilization' on other peoples, even by waging wars. This is why the work of human rights defenders becomes especially important, as human rights are a culture of peace, not war".
Unfortunately, seven of Viasna employees are currently in prison on trumped-up charges. Nevertheless, the organization continues its activities from Vilnius.