Sviatlana Tsikhanouskaya calls on Ukraine's President Zelensky to cooperate with democratic Belarus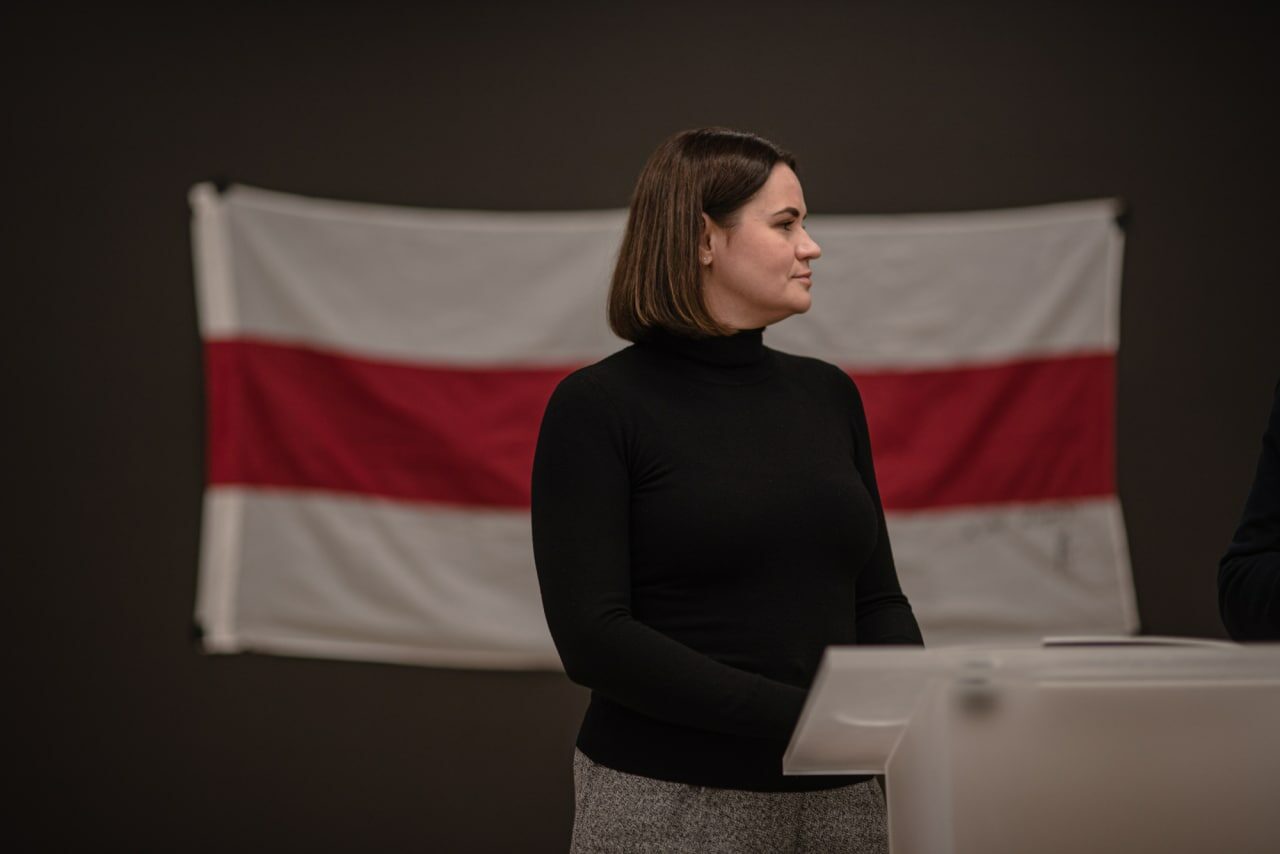 "We are proposing to build an alliance with democratic Belarus." Sviatlana Tsikhanouskaya addressed to Volodymyr Zelensky.
I am convinced that Russia will be defeated, and Ukraine will restore its territorial integrity and defend its independence. Ukrainians are now writing the history not just of their own, but that of the world. I am proud that Belarusians have been fighting shoulder to shoulder with Ukrainian soldiers and that they have launched the partisan movement. Belarusians have been collecting humanitarian aid, helping refugees, and sharing information on the movements of Russian troops to help the Armed Forces and people of Ukraine.

Belarusians will be standing with the people of Ukraine the whole time. But Belarusians are not equal to Lukashenko. Lukashenko is a disgrace to my country. It is him and Putin who are dragging our country into the war. Lukashenko is not the decision-maker anymore, the Kremlin is. For our common freedom from occupation and dictatorship, more than 40,000 Belarusians have gone through prisons over the last two years. But we are continuing our fight. We know that Belarusians and Ukrainians are not enemies, but are fighting on the same side against the same evil. Lukashenko and Putin are war criminals and should be held accountable for thousands of innocent victims. Belarus must withdraw from military, political, and economic integration with Russia, which harms the national interests of our country.

Belarusians are not asking anyone to fight in their stead. We are proposing to build an alliance with democratic Belarus to Ukraine and the Ukrainian people. The United Transitional Cabinet is ready to commence cooperation with Ukraine and establish diplomatic and political relations. We are ready for joint action with Ukraine.