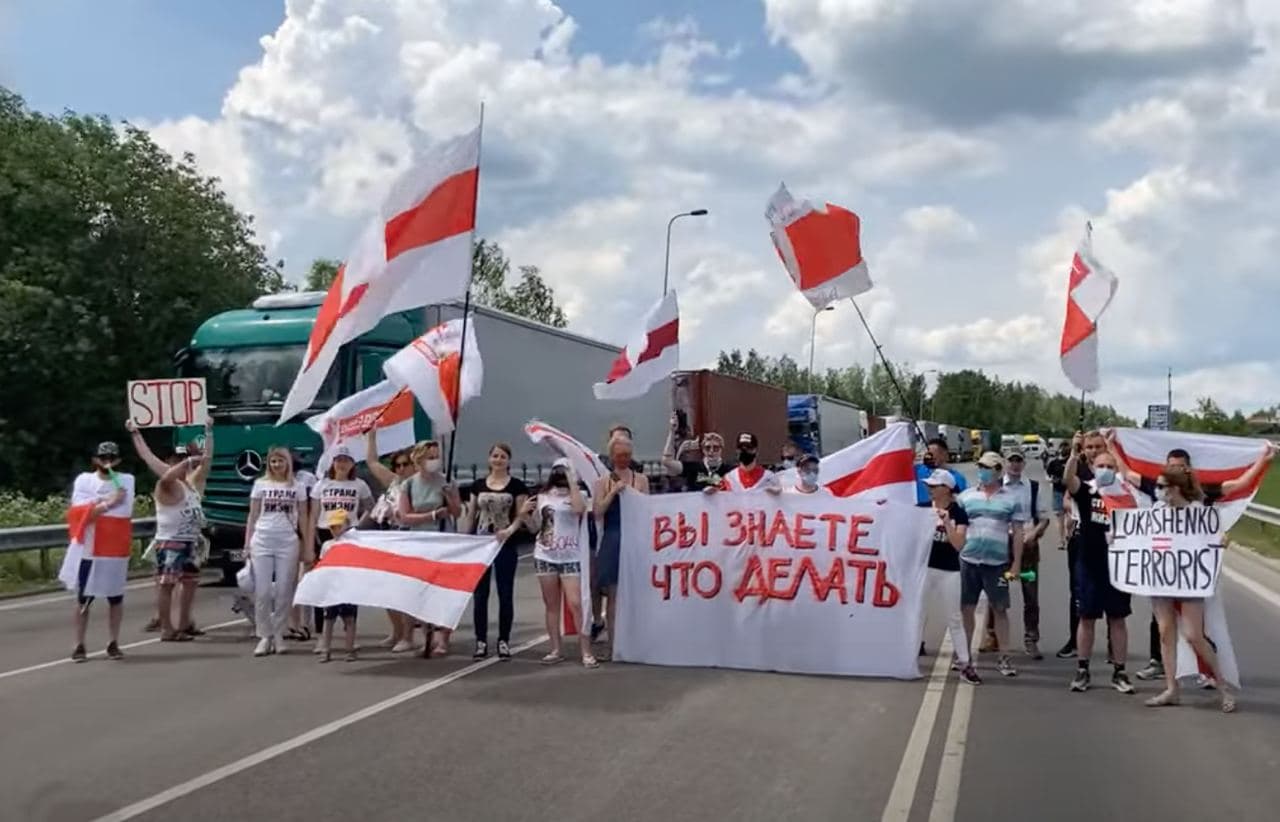 Protesters on the border with Belarus.
The Belarusian diaspora is expanding protests on the border. In Poland, picketing is being carried out at two border points – in Bobrowniki and Kuźnica. The slogans of the initiative are: "Europe, it's time to act!", "Belarusians need effective sanctions against the regime!"
Belarusians in Ukraine also announced a protest action near the border with Belarus on 11–13 June – they plan to block roads for freight transport.