Nobel laureates Narges Mohammadi and Ales Bialiatski: uncanny parallels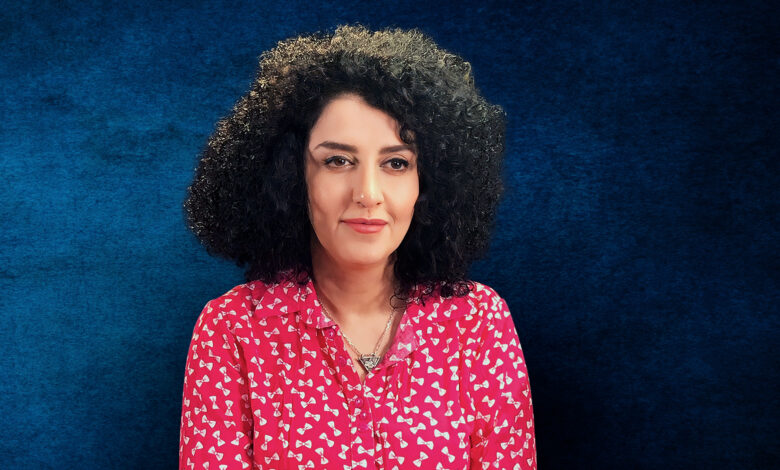 Iranian human rights activist Narges Mohammadi has won the 2023 Nobel Peace Prize. The committee has honored "her fight against the oppression of women in Iran and her efforts to promote human rights". Malanka Media looks at the numerous parallels in Mohammadis biography and that of Ales Bialiatski, who won the 2022 Nobel Peace Prize for his work defending human rights.
Both Narges Mohammadi and Ales Bialiatski are now in prison. The Iranian human rights advocate was detained 13 times, with five of the arrests leading to trials. In total, the activist was sentenced to 154 lashes and 31 years in prison. Bialiatski also faced numerous trials and was incarcerated several times.
Both Nobel Prize laureates began finding their activist roots as students in the late 1980s. Mohammadi received her first prison term when she was a physics student: she was imprisoned for assisting political prisoners and their families. After her release on bail, she became involved in the campaign against the death penalty (which is also still practiced in Belarus) and was sentenced to a new prison term in 2015. Bialiatski was first imprisoned in 2011 for 4.5 years because he had also been actively preventing the authorities from violating human rights. Subsequently, he was jailed on trumped-up charges of tax evasion and recognized as a prisoner of conscience.
In 2002, Mohammadi founded the Defenders of Human Rights Center to defend the rights of women, political prisoners and ethnic minorities in Iran. Ales Bialiatski founded the Human Rights Center "Viasna" in 1999 and led it for over two decades.
While in prison, Mohammadi supported the protests that took place in Iran after a policeman killed Mahsa Amini for not wearing a hijab. The Nobel Committee noted that she played a significant role in preventing the protests from losing momentum. Ales Bialiatski also remains engaged in the social and political life of Belarus even while incarcerated. During the Nobel Prize ceremony, his wife Natallia Pinchuk read his statement about the ongoing situation in the country, emphasizing Ales's unwavering commitment to defending human rights. "I believe because I know that the night ends and then the morning comes with light. I know that what pushes us forward tirelessly is hope and a dream," Bialiatski wrote.