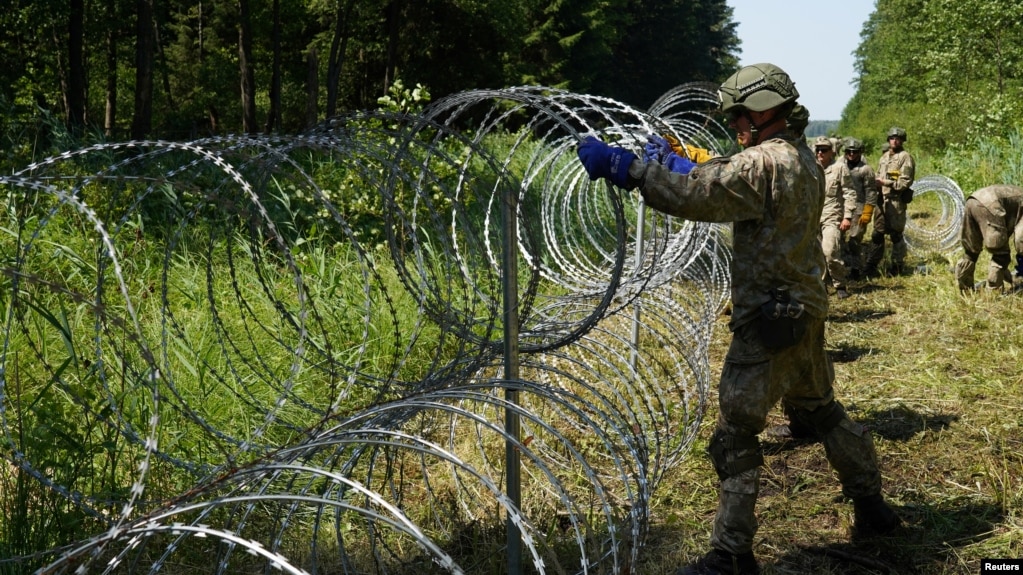 Barriers on the Lithuanian border.
The number of illegal migrants crossing into Poland, Lithuania and Latvia from Belarus continues to grow. The total number of illegal migrants detained at the Polish-Belarusian border is already double the figures for the last year.
From 12 July, the military, in addition to border guards, will patrol the Latvian borders with Belarus and Russia.
Earlier, due to the influx of migrants from Belarus, the European border agency Frontex launched an urgent operation on the Lithuanian-Belarusian border. Lithuanian border guards have already detained 1,634 illegal migrants on the border with Belarus so far in 2021. This is almost 20 times more than in the entire last year. The Lithuanian government has declared a state-level emergency situation. Lithuanian Foreign Minister Gabrielius Landsbergis proposes new sanctions against Belarus in response to the migrant crisis.
At a joint meeting of the European Parliament's Committee on Foreign Affairs and Committee on Civil Liberties on 12 July, European Commissioner for Home Affairs Ylva Johansson pointed out that the Lukashenko regime is deliberately acting to stoke the migrant crisis at the Belarusian-EU border.