Poster with portraits of Belarusian political prisoners expands to 15 square meters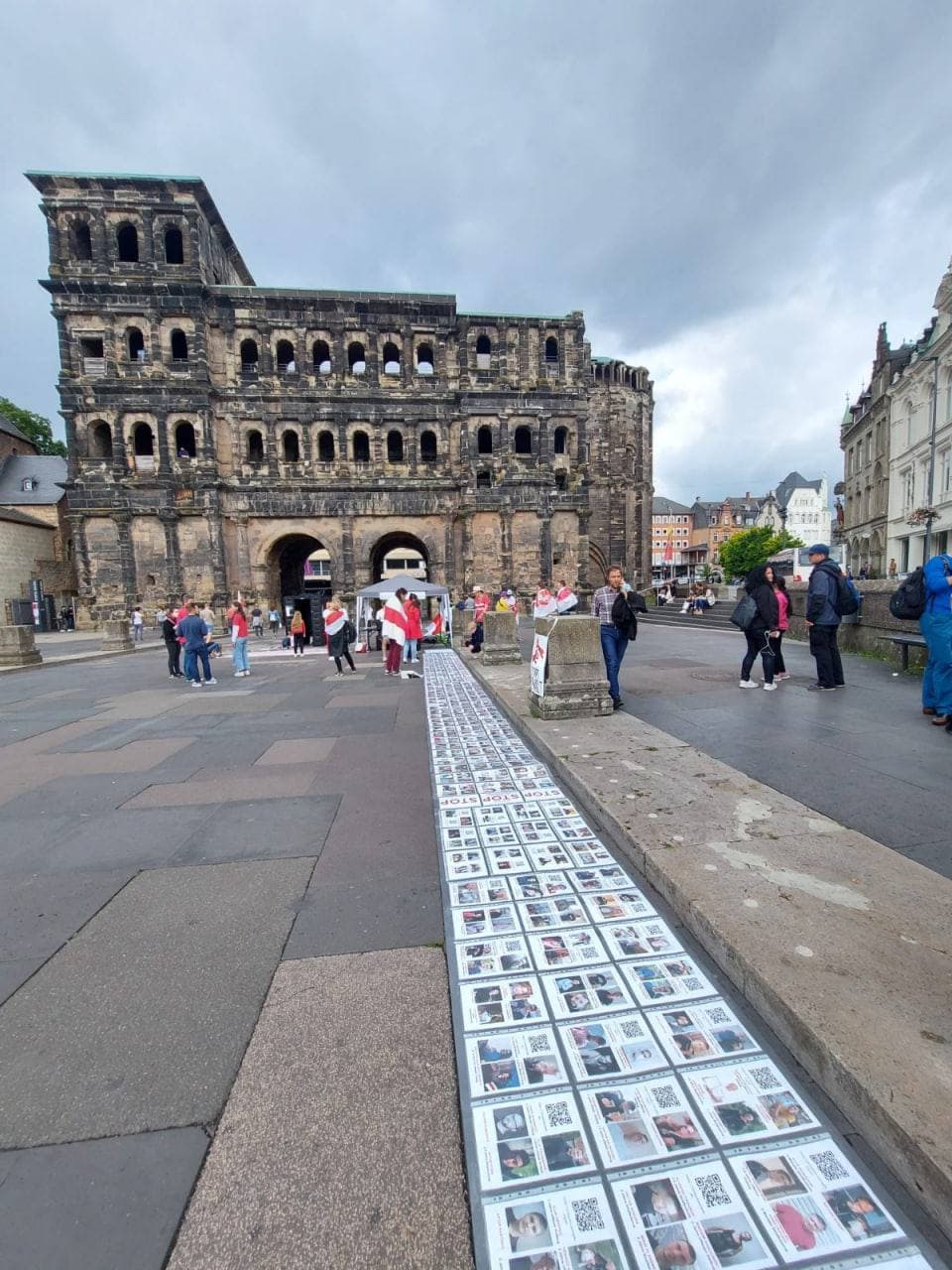 Belarusians of Germany have collected portraits of political prisoners in Belarus and put them together in one poster. These people have faced politically motivated criminal prosecution due to the events that unfolded during and after the 2020 presidential election in Belarus.
The poster was first created in February 2021 with about 100 photos on it. The current version of the poster, which is more than 15 square meters, contains (in addition to photos, names, and prison terms) QR codes with information about each political prisoner and their addresses for those who would like to support them with letters and postcards.
In nine months of its existence, the poster has been exhibited at numerous rallies and events in various German cities, Luxembourg, and even in front of the International Tribunal in The Hague.