Viasna receives Human Rights Tulip prize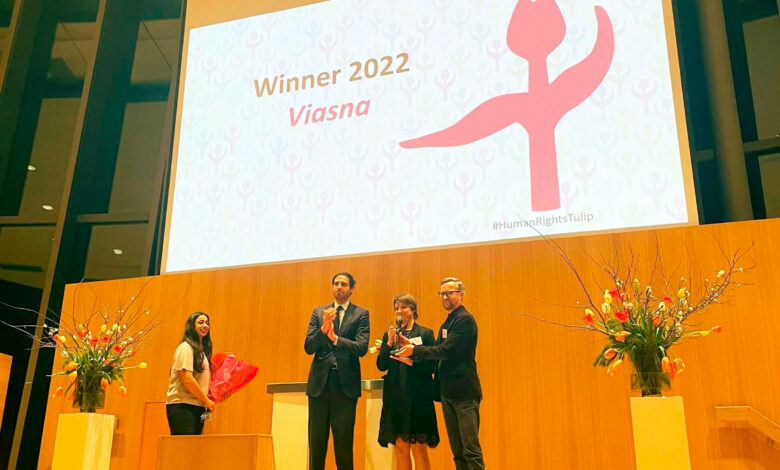 On December 8, 2022, the Human Rights Tulip award, founded by the Dutch government, was presented in a ceremony in The Hague. The Viasna Human Rights Center has won the prize this year.
Thai Lawyers for Human Rights, Cambodian human rights activist Leng Ouch, and Viasna were the top three candidates for the award.
During the ceremony, Viasna representatives emphasized:
Despite the dissolution, despite risks of criminal liability, and despite numerous obstacles, arrests, and penalties, Viasna continued to work and continued to witness, document, and expose all instances of abuse perpetrated by the authorities.

We continue this work today, even though some of us are imprisoned and many are in exile. The reason for this is that we truly believe that what we are doing is fundamentally right. We believe that this hard work will sooner or later come to fruition both for us and for democratic Belarus.
The Human Rights Tulip is an award given by the Dutch government that recognizes human rights activists who defend human rights all over the world and bring other adjacent topics to light. The prize has been awarded annually since 2008. The winner receives 100,000 euros and a bronze tulip-shaped figurine.