Stories of Belarusian volunteers in Ukraine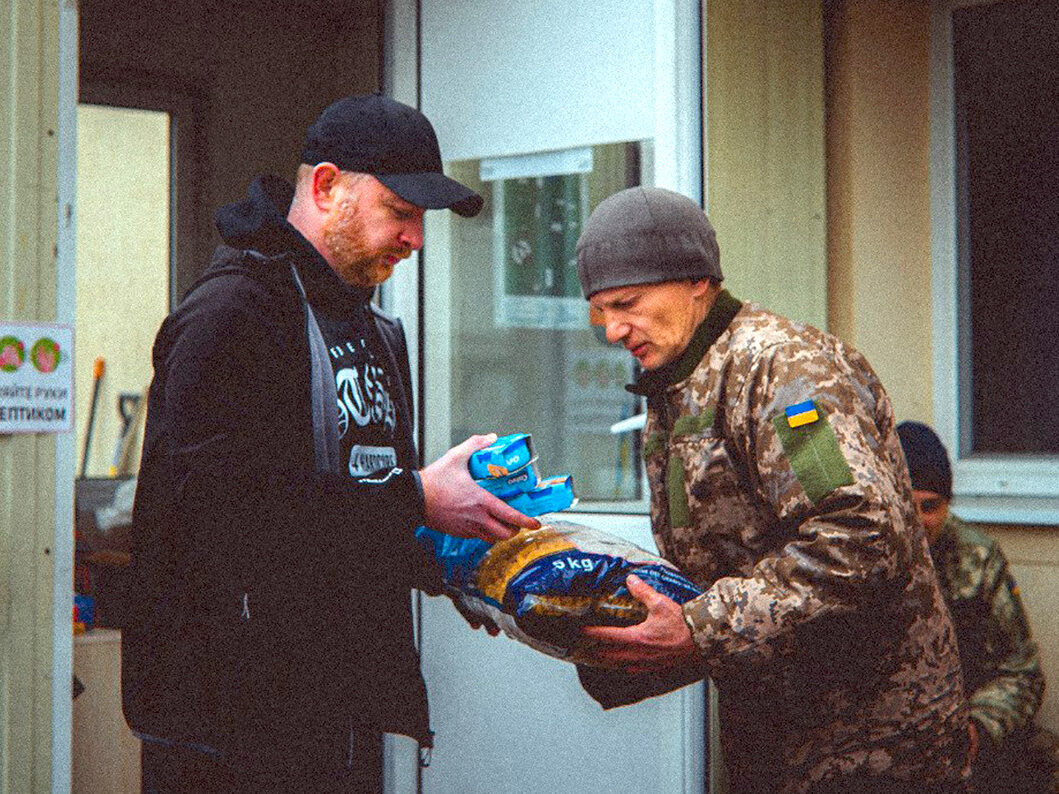 When the war broke out, hundreds of Belarusians who moved to Ukraine seeking to escape from political repression in Belarus decided to stay in Ukraine and help people: some joined the army or territorial defense forces, and others started helping as volunteers. Journalists from the online outlet MOST spoke to several Belarusian volunteers.
Volha (her name has been changed to protect her privacy) moved from Minsk to Kyiv in 2020 with her husband, little daughter, and 68-year-old mother. When the war began, the family had an opportunity to escape. However, rather than doing so, they decided to stay and help the people who had warmly welcomed them in their country. At first, Volha and her mother helped build barricades by taping sandbags. Now they are volunteering in a kitchen for volunteer fighters. She believes that everything will be alright: "I really want Ukraine to win."
In February, several Belarusian activists of the anti-fascist movement launched the "Operatsiya Solidarnist" (Operation Solidarity) initiative to collect humanitarian supplies and funds for soldiers and refugees. Now they have a warehouse in Kyiv run by Ihar, a 38-year-old IT professional from Belarus. He moved to Kyiv in November 2020. Ihar did not want to leave Ukraine after the beginning of the war and decided to help in any way possible. He said he had expected Ukraine to defend itself and thought it could win. Even before the war broke out, he and his friends discussed what each of them could do in case of war. "We started to work out a plan. When the war started, we already knew who was responsible for what, and contacts had been established with European anti-fascist organizations," says Ihar.
Aksana left Belarus for Ukraine in April 2021. She lived in Kharkiv with her Ukrainian husband for several months before the outbreak of the war. At the beginning of the war, she was in Vilnius but returned to Ukraine in March because she "could not be a passive onlooker". She went to Lviv and started helping refugees. "When I saw these people with my own eyes, I felt great pain for them, for their children, for their pets. I volunteered almost every day, working about four to five hours," says Aksana. At the beginning of April, she returned to Kharkiv, where she now lives in a bombproof shelter. There she helps with cooking and cleaning and doing haircuts.
After the 2020 protests, Ukraine has become a country of refuge for thousands of Belarusians persecuted by Lukashenko's regime. It is impossible to determine the exact number of Belarusians who have moved to Ukraine since Belarusians can stay in Ukraine for 180 days without a residence permit. According to the Ukrainian border guard service, 100,000 Belarusians crossed the border with Ukraine from August 2020 to August 2021 alone.