Death of Vitold Ashurak: What prison walls hide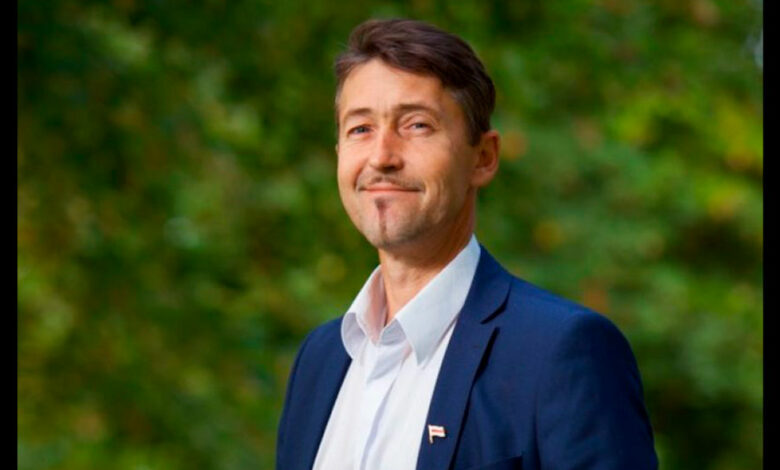 Former political prisoners Viktar and Siarhei, who served time in Shklou, managed to obtain information about Vitold Ashurak's death in the penal colony and are now sharing it.
Vitold Ashurak was an activist from Biarozauka, a member of the Belarusian Popular Front party, and a coordinator of the "For Freedom" movement. He was detained in September 2020 and sentenced to five years of imprisonment for participating in protests. He was serving his sentence in the Shklou penal colony. Vitold died under unclear circumstances in the penal colony on May 21, 2021, but no criminal case was opened over his death. According to the officials' version, he died of "cardiac arrest". The prisoner's relatives and friends are convinced of the violent nature of Vitold's death. Former political prisoners Siarhei (not his real name) and Viktar Parkhimchyk also talk about this.
Siarhei says he went to prison as a convict in a politically motivated criminal case. He doesn't think that Vitold Ashurak's death was a premeditated murder.
The goal was not to kill but to break him down psychologically.
"They didn't take into account that his body wouldn't be able to endure anymore, and he would die. The goal was to break him down in a psychological sense," says Siarhei.
Vitold was beaten for his character and statements. He was under pressure both mentally and physically. After all, he was a danger to the prison administration precisely because he openly spoke his mind and thus "undermined the penal colony administration's authority".
"I got an impression that Vitold had leadership abilities," Viktar adds, "he showed his character. That's why they pressured him: as they said, to 'take him down a peg or two', to get him to obey. He was a decent man, a man of principle. It was more difficult to subdue such a man."
Screams could be heard from Vitold's cell.
"It is impossible to inflict injuries upon oneself there, contrary to what the prison administration claimed after Vitold's death. In the video, he is seen walking around the cell and then falling and hitting his head. Firstly, if you are in a punishment cell, you will be under CCTV surveillance at all times. Secondly, a guard checks on you every 5 to 10 minutes. Prisoners whom I crossed paths with say that Vitold was beaten. After all, he was probably the only one in this prison who could openly express his thoughts and attitude toward the administration. He openly called them 'traitors and enemies'," says Siarhei.
This is also what Viktar Parkhimchyk maintains: "People from the cell next to Vitold's punishment cell told me that they had heard screams and the voice of Siarhei Karcheuski, a head of the regime unit, coming from Vitold's cell. I can't say that their goal was to kill Vitold. I just don't know. Perhaps, he was badly beaten and died of his injuries."
No wonder Vitold looked exhausted.
Vitold's relatives and friends mentioned in their conversations with journalists that the video that shows him falling inside the punishment cell also demonstrates how thin and emaciated he was.
"It's not surprising. A prisoner I know lost 20 kilos in two weeks. The administration assigns the hardest work and night shifts to the most active and outspoken convicts. First, one hauls logs at night, and then they don't get a good day's sleep. If it's a political prisoner, they would not be allowed to receive care packages from outside as a 'repeat violator'. The prison food is bad. You don't sleep much, you don't eat much, you work hard, and that's why you're exhausted. If you haul logs at night, you'll be as thin as a rake," comments Siarhei.
People are beaten up for nothing, especially those convicted in "political" cases.
According to Viktar, the purpose of such pressure is to keep a large number of prisoners in complete submission. "The second goal," he says, "is the so-called 'general line of the party'." This way, it is easier to keep regular citizens in fear of doing something wrong and going to jail.
"I asked a prison staff member: what are you doing this for? He told me something along the lines of 'we are going to torture you so that you wouldn't want to return here again'," notes Viktar.
Vitold was buried at Biarozauka cemetery under a white-red-white flag and to the "Mahutny Bozha" ("Almighty God") hymn. As Vitold's fellow and friend Volha Bykouskaya put it, "Vitold is one of the most principled, honest, and true people I've known". Vitold himself said:
As for me, I take this five-year prison term as a mark of excellence for having the honor of raising the torch of rebellion against the dictatorship among the very best people of Lida! I am truly honored!