Cuban deported from Belarus manages to get to Lithuania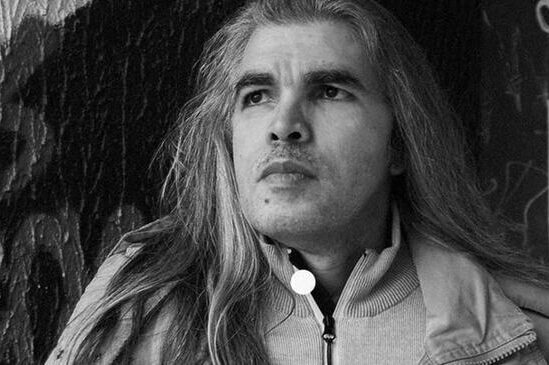 Cuban-born Roberto Valdes Casanueva was detained at a protest march in Minsk on 8 November 2020 and sentenced to 15 days of detention. After that, the man wasn't released from the Akrestsina detention center and spent more than a year there awaiting deportation. Roberto Valdes Casanueva has lived in Belarus for 30 years. He has a family and three children there. However, on 10 December 2021, he was deported to Moscow, from where he was supposed to fly to the Cuban city of Varadero. The man did not want to be repatriated fearing that in Cuba he might have troubles due to his civic engagement, too. With the help of the BYSOL Solidarity Fund, Roberto was evacuated to Lithuania, where for the first time in these long months he will be safe.
In Belarus, he worked as a graphic designer. He speaks fluent Russian and has actively expressed his civic position: he opposed the fraud in the Belarusian election and security forces' violence. According to his colleagues, Roberto attended protest marches every Sunday. 8 November 2020 turned out to be a fateful day for him. The man was detained near Svaboda Square when there was no demonstration yet. He was beaten in a prisoner transport vehicle and taken first to the police office, where he was hidden from volunteers in the basement, and then to the Akrestsina detention center. This is a temporary detention facility, and people are not expected to be held there for months or even years. Human rights defenders regard this as inhumane and degrading imprisonment. Casanueva lived in a cell with no sockets. Tea, coffee, sugar, and salt were forbidden. He was also not allowed to open an account so that money would be transferred to him, so it was impossible to buy anything. The Cuban could only eat low-quality food that was given in the detention center, and occasionally received parcels that were only partly given to him. For the last two and a half months, for example, there were none at all.
In July 2021, Casanueva went on a hunger strike. He had filed applications several times with a request to allow him to meet his son. After all of them has been disregarded, he decided to resort to extreme measures and refused food altogether. Seven days later, he recalls, he was told: "Tomorrow there will be a meeting, just eat." After that, he was allowed to talk with his son for half an hour. All in all, Casanueva had spent over a year behind bars without any criminal case officially launched against him – until he was deported from Belarus.