Aliaksandr Milinkevich: What can bring democratic changes in Belarus closer?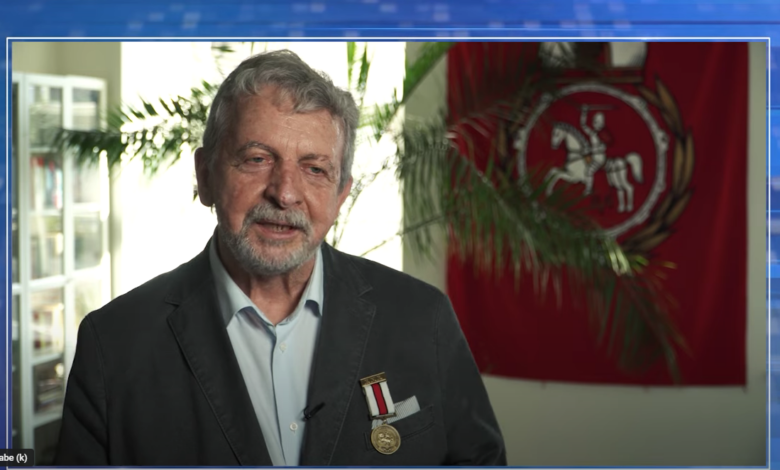 "If a nation feels united, loves its country and knows what they love it for, that nation is invincible"
The ongoing repression in Belarus, the threat to the country's independence and the implications for regional and global security require attention and decisive action. But what about the change of power in Belarus? It is the usurpation of power within the country that has led to what is happening. Who currently holds the key to solving the problem? What can those who have already given up do, and what role can the world community play in change? This is what Aliaksandr Milinkevich, a public figure and presidential candidate in 2006 elections, says in Malanka Media broadcast. "Rushed comment".
The struggle for a democratic Belarus has not ended with the protests
"I really appreciate what happened in 2020. I, like many others, call it a revolution." When asked why this revolution did not win, Milinkevich answers that revolutions do not always win, but the generation that came in 2020 is determining the fate of Belarus now. "We have realised that there are a lot of us, we have realised that we are strong, we are in solidarity, we are educated, we are Europeans, after all; and we can stand up for our dignity," he says proudly.
Is it time to give up?
According to Milinkevich, those who have given up have the right to do so. They did not expect to face such a "beast, such an absolute evil" against them. But the process is underway, and nothing is over, even if no one protests on the streets today. Today it is unsafe. One can lose health and even life for that.
Today, we can do things differently. It is important to take small steps forward. Even if a person simply protects their family, this is also a step — preserving a good family and traditions. Not everyone will immediately switch to the Belarusian language. It is a gradual and delicate process. It is important that those who will not be able to switch to the Belarusian language completely would respect and appreciate those who are trying to revive it.
What should be the strategy to fight the dictatorship in order to defeat it?
Comparing examples of revolutions in other countries, Milinkevich focuses on Poland, which also did not have a specific strategy at the time of the USSR collapse. "Martial law was introduced, everyone was in prison, a large number of people left the country, and it was decided that the main thing was to preserve those people, not to expose those people, because such an armed force could not be resisted. And the Poles chose the same strategy of small steps — education, enlightenment and information," he argues. According to the politician, we are already the majority, and we have a powerful weapon — we have the Internet. It is important to unite and under no circumstances humiliate or insult each other.
How can the West help Belarus now?
Milinkevich believes that the West is very important for us, since it is a civilized world, and, for such, it is important that the region remains safe. Democracy in Belarus is what creates such security. He firmly believes that if the democratic forces had not got the support of the West, Belarus would have repeated the fate of North Korea. Milinkevich calls "not to whine and cry" that we were beaten; we have people in prison, where there are atrocities and torments but to say that even though it is hard for us, we still believe in our future European life and ask you to believe that Belarus is one of the most promising countries for transformation. There is a lot of evidence of this — the educational potential, diligence, infrastructure, some surviving industry and agriculture. "Belarusians are Europeans in spirit, mentally we are Europeans. This is our potential, and we can become leaders in this region of transformation," Milinkevich says.
What experience of Ukrainians can Belarusians use for their national liberation movement?
"Ukrainians are waging an incredible struggle for the liberation of their country, defending the right of all of us, their neighbors, to live in prosperity, with dignity, in a European way," Milinkevich replies. In his opinion, everyone understands that Ukrainians are determining the fate of Belarus. He is convinced that they will win because it's impossible to break them. They have such a spirit which can hardly be found in any other country. This is the spirit of the nation, faith in themselves, love for their land. "If a nation feels united, loves its country and knows what they love it for, that nation is invincible" According to the politician, Belarus has yet to become such a nation, this is Task No.F1.
"Everything that is happening now is absolute evil in the Kremlin and absolute good in Kyiv. Our region is part of Europe, we are Europeans in origin, and we should not just go to Europe, but return to it. Because we are from there," Milinkevich concludes.