Flag of Ukraine and 2021 calendar: What Belarusians were detained for in November 2022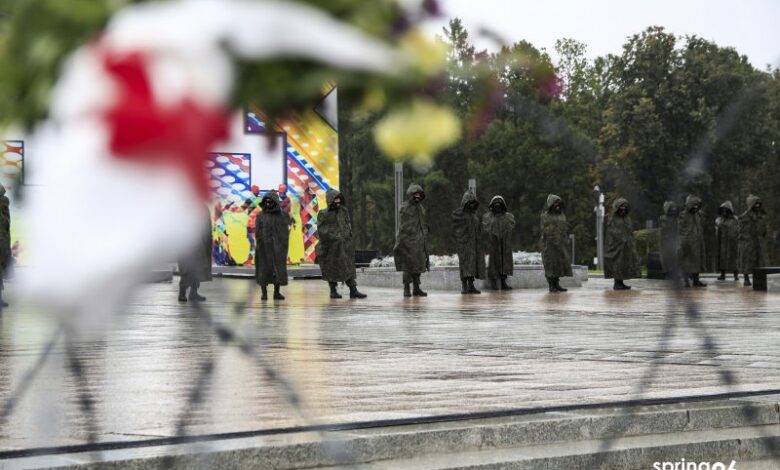 According to the Viasna Human Rights Center, at least 354 Belarusians were detained in November 2022 for protesting against the dictatorship and war in Ukraine. This means an average of 11 people were detained every day. Arrests, trials, beatings, and torture take place all over Belarus every day.
In November 2022, judges handed down sentences in at least 206 administrative cases: 95 people were sentenced to administrative detention, and 31 were fined. In most cases, detainees' phones and computers were seized. Viasna has compiled its traditional list of the weirdest and most ridiculous reasons that served as a basis for administrative cases against Belarusians in November.
Flag of Ukraine in an apartment window
In mid-November, a man was detained in Minsk for hanging a Ukrainian flag in the window of his first-floor apartment. Police officers noticed the blue and yellow flag on November 16. The next day the man was sentenced to 13 days of administrative detention for unauthorized picketing.
Yellow and blue fireworks
On November 3, a Lida resident was tried for "holding a single-person picket in honor of Ukraine's Independence Day: she recorded a video of the fireworks in colors of the country's flag and posted it on her Instagram page". The woman pleaded guilty in court. However, she noted that she did not know such actions to be illegal. She was fined 640 Belarusian rubles (about 240 euros).
Selling a calendar in the internet
In early November, a young man was detained in Minsk based on a complaint from a "concerned citizen". The man had posted an online ad for a 2021 calendar featuring the historic Belarusian coat of arms Pahonia (official until 1995) and bearing the inscription "Long live Belarus! – Long live!". In November 2022, the Belarusian police declared this motto a Nazi one, however, only when uttered with a raised arm and the palm of one's hand flat. The man told the court that he had posted the ad in early October and did not consider it a crime. He was sentenced to 15 days of administrative detention.
Security forces' racism
Walter Goma was detained in Minsk in early November allegedly because he "refused to get out of a police vehicle, resisted, and grabbed the vehicle door". The man explained that he had refused to get out of the car because he thought it was a prank. He received 13 days of administrative detention. The news of his detention surfaced thanks to a video recorded by the Main Directorate for Combating Organized Crime and Corruption in which the song "Ubili Negra" ("They Killed the Black Guy") could be heard in the background. The post persistently emphasized the "colorful" appearance of the detained, and the video file is mockingly titled "BLM" – a reference to the American Black Lives Matter movement and protests against racism.