Mission for Democratic Belarus opens in Brussels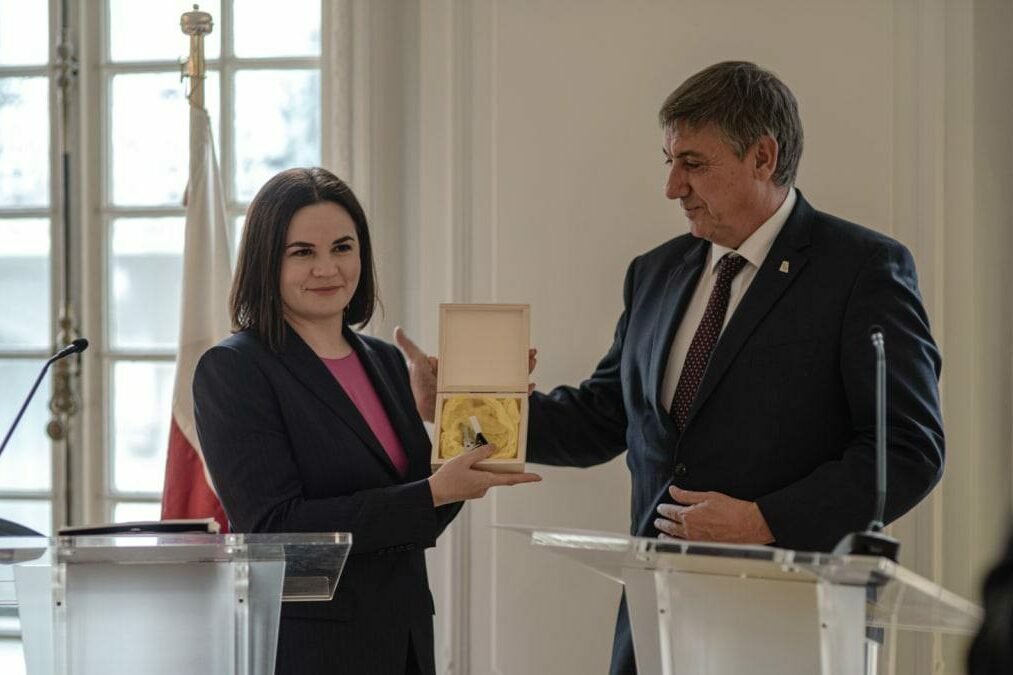 Sviatlana Tsikhanouskaya has launched the Mission for Democratic Belarus in Brussels. On October 13, Tsikhanouskaya signed the required documents with the leadership of Flanders and received the keys to the premises where the Mission for Democratic Belarus will operate. The building was handed over to the democratic forces free of charge. Uladzimir Astapenka, Deputy Representative for Foreign Affairs in the United Transitional Cabinet and one of the National Anti-Crisis Management leaders, is to head the Mission.
A meeting with the Belarusian diaspora was held on the opening day. The Mission for Democratic Belarus will provide the premises for Belarusian organizations and diaspora representatives and serve as an embassy for Free Belarus. The possible legal and diplomatic status of the Mission is currently under discussion. The premises will be opened to the public in the next two months.