Independent media hold marathon of solidarity with Belarusian political prisoners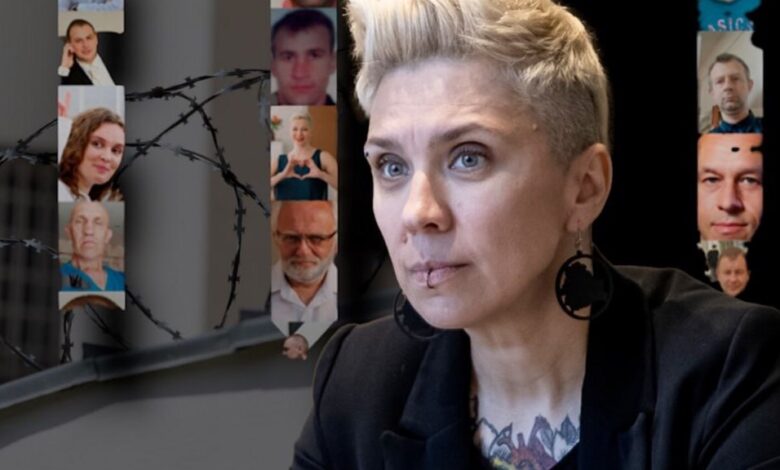 On July 29, independent Belarusian media are holding a 12-hour online solidarity marathon under the motto "We Care!" to raise funds for political prisoners and their families. Bloggers, politicians, artists, athletes, and civil activists will join the live broadcast.
The broadcast will be simultaneously aired on numerous YouTube channels from 10:00 AM to 10:00 PM Minsk time. The initiative was proposed by human rights activist and former political prisoner Volha Harbunova. She currently works as a Representative for Social Issues in the Belarusian United Transitional Cabinet headed by Sviatlana Tsikhanouskaya. "Every day, the number of political prisoners in Belarus increases, as does their isolation. By coming together with the idea of a united marathon, we aim to show that we care, and we will continue to do everything possible to support and assist as long as there is even one political prisoner behind bars," says Harbunova. 
Over 20 independent media outlets in exile are participating in the "We Care" marathon, including Belsat TV, Euroradio, Zerkalo, Radio Svaboda, Radio UNET, Malanka Media, Nasha Niva, Radio Ratsyia, Solidarity, BPN/Pozirk, Hrodna.life, Kyky.org, and many others. The organizers urge viewers in Belarus to exercise caution since sharing, liking, or commenting on the broadcast from personal social media accounts may result in criminal charges.
The raised funds will be distributed among reputable initiatives and organizations that help political prisoners and their relatives. These include the INeedHelpBY social initiative, the media project Politvyazynka aiding Belarusian female political prisoners, the non-profit organization Dissidentby helping political prisoners, the Belarusian Council For Culture, the Belarusian Medical Solidarity Foundation, the Belarusian Sports Solidarity Foundation, and others. A supervisory committee of media representatives will be monitoring the distribution of the collected funds.
You can participate in the initiative by donating on the dedicated Salidarnasc website or using the button below.