Explosions on railway block military transport from Russia to Belarus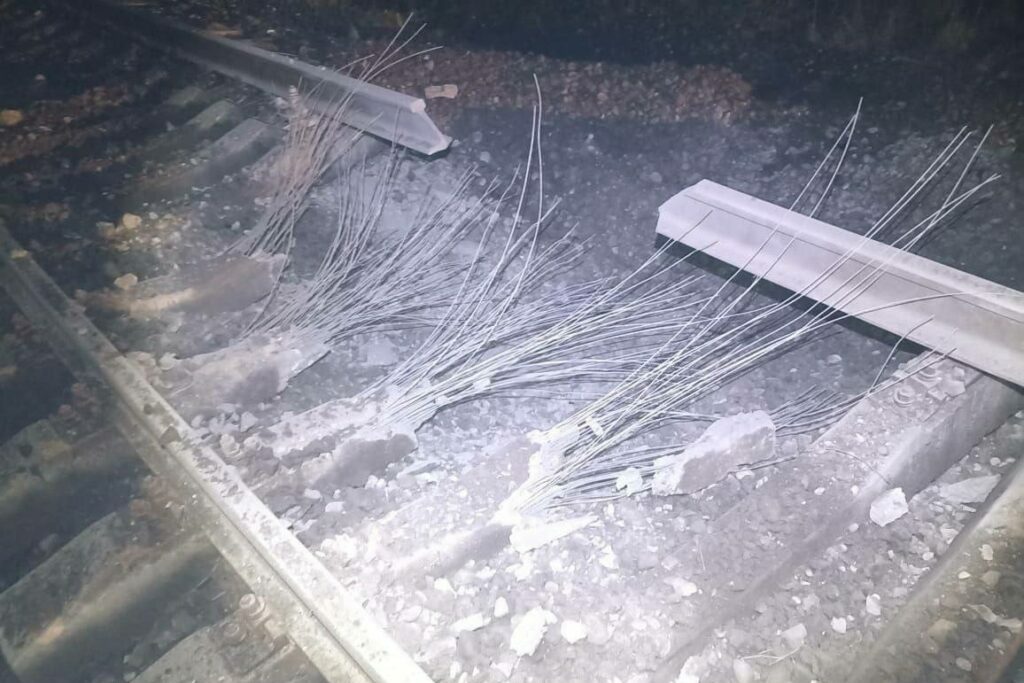 On the evening of October 23, news surfaced about explosions on a section of the Russian railway track located about 20 kilometers away from the Belarusian border. Railway tracks were damaged, but there were no casualties.
Locals reported two explosions half an hour apart. An unknown explosive device went off. According to the Live. Railroad Workers' Community in Belarus Telegram channel, the damaged section of the railway has been actively used for military transport from Russia to Belarus. The railway tracks were blocked due to the explosions, and Russian trains cannot enter Belarus now.
Such incidents have taken place in Belarus since the beginning of the full-scale war in Ukraine. The Investigative Committee has already stated that rail guerrillas will face punishment up to and including the death penalty, even though such a punishment is not yet in accordance with Belarusian legislation. "Rail war" is a form of resistance that Belarusians had actively used as far back as World War II.