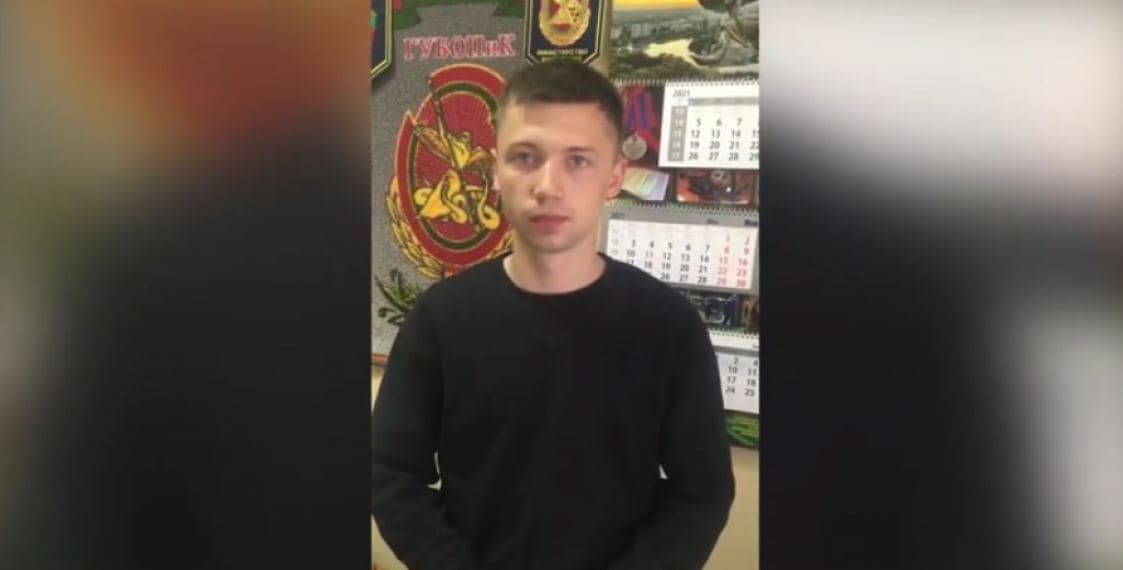 Siarhei Balakhonau in a "confessional" video in the hands of security officials. Screenshot from a video recorded by the Main Directorate for Combating Organized Crime and Corruption.
On 23 August, the Homel court convicted Siarhei Balakhonau who had been charged with "insulting the president" (Article 368 of the Criminal Code of the Republic of Belarus) for posting the song "Lukashenko, go away" on social media. Balakhonau was sentenced to a year in a penal colony.
The defendant pleaded guilty and repented, but noted that he had added the song to his Vkontakte playlist not due to political enmity: he did not delve into the details of the song's meaning and "realized that the song was offensive" only when he was detained.
A "witness" police officer explained in court that the song on Balakhonau's page was discovered "in the process of monitoring", and then "operational and search activities" were conducted, during which they found that the man had a "negative attitude towards the police and authorities". But the policeman refused to talk on how this "negative attitude" was expressed.