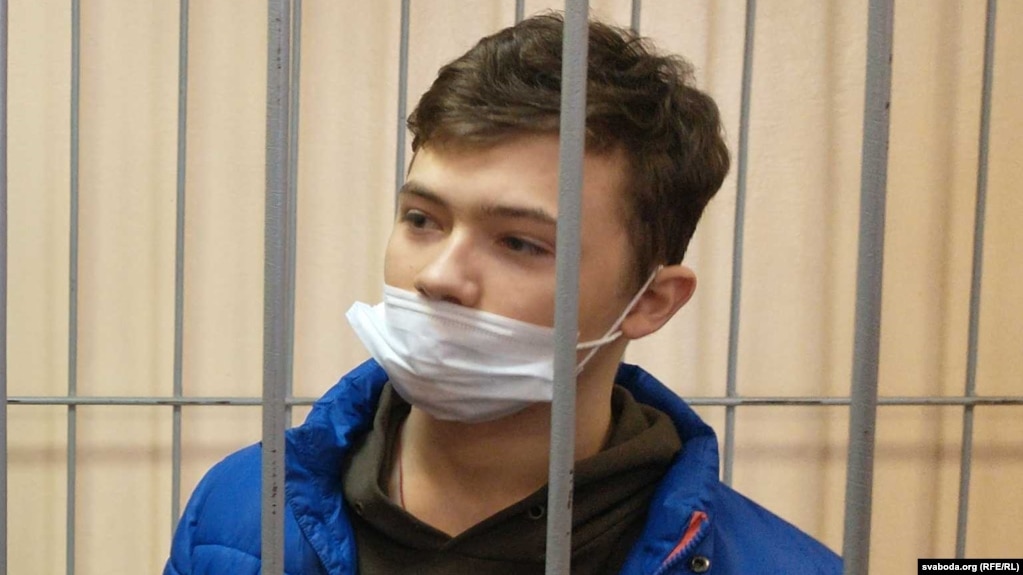 Mikita Zalatarou at the trial.
A new trial of political prisoner Mikita Zalatarou has begun. According to the investigators, he tripped up an employee of the pre-trial detention center and "made death threats" to another employee of the isolation ward.
Mikita Zalatarou was detained on 11 August 2020. He was only 16 at the time. The teenager was accused of participating in "mass riots" without any substantial evidence and sentenced to 5 years in prison. Mikita suffers from epilepsy. He repeatedly complained to his parents that he was not given the necessary medications regularly and that he was constantly beaten. Today in court, he stated again that he was beaten in the pre-trial detention center.
Nikita faces up to 6 years in prison on the new charge.