Mass detentions and dismissals: how doctors are persecuted in Belarus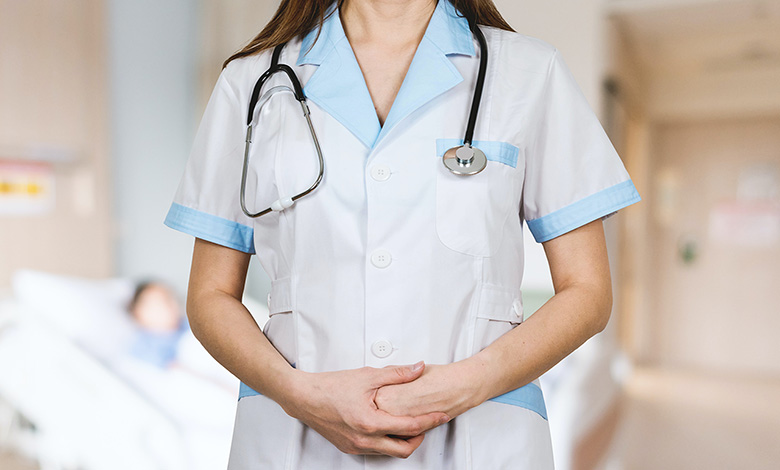 Despite the disastrous shortage of doctors in the country, the authorities continue to carry out "clean-ups" both in public medical institutions and in private clinics. Hundreds of doctors have been subjected to brutal repression since 2020: they were fired for their "wrong" stance, arrested for participating in protests and "spreading extremism", tried in criminal cases, and now a large number of them are forced to leave Belarus due to persecution.
The Human Rights Center Viasna informs about the persecution of doctors, and gastroenterologist Aliaksandr Trafimau shares his story of detention and departure from the country, as well as comments on the current situation with repression and the policy of the Ministry of Health.
How and why do the authorities persecute doctors?
According to Viasna, since the beginning of the 2020 electoral campaign, at least 35 doctors have been convicted in criminal political cases, 15 of whom are now in prison. In addition, dozens of doctors went through arrests, trials, and administrative detention in inhumane conditions in detention centers throughout Belarus.
The authorities try in various ways to silence and intimidate doctors. For example, a month after political prisoner Viktar Babaryka was transferred from the prison to the Navapolatsk hospital with signs of beatings in April 2023, at least five doctors were detained. The reason for the mass repression in this hospital was the dissemination of information about Babaryka's condition.
"After the interrogation, I found myself in handcuffs in the detention center." A gastroenterologist's story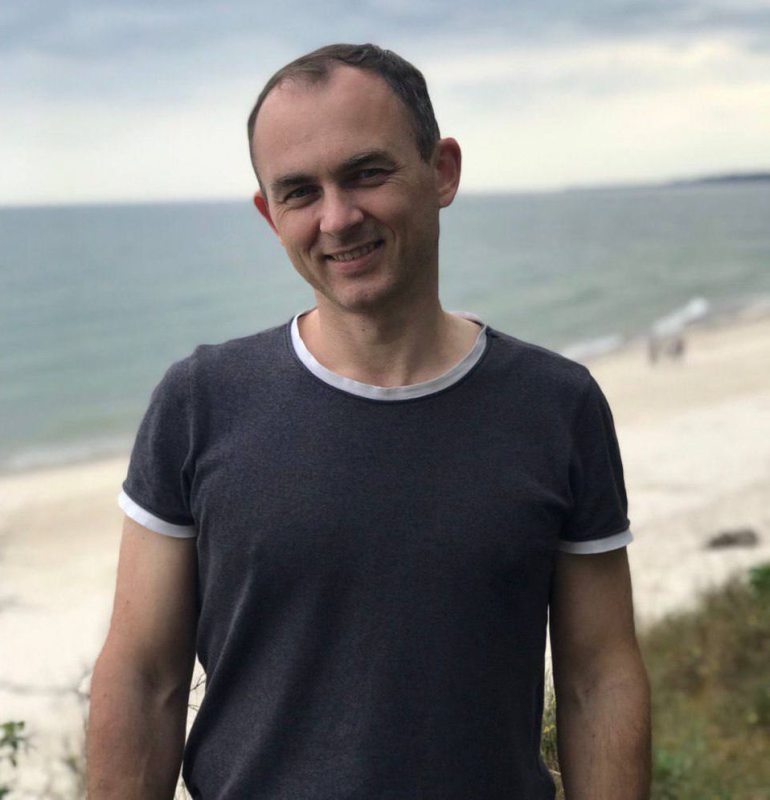 Aliaksandr Trafimau is a gastroenterologist and former deputy head of the ambulance station in Baranavichy.
According to the Baranavichy newspaper Nash Kraj, in March 2020, amid a challenging epidemiological situation, medical professionals from the ambulance station participated in the #StayHome flash mob. The photos show the station staff wearing uniforms and masks. They are seen holding sheets of paper with the text of their appeal in Belarusian: "We stay at work to help you — you stay at home to help us!"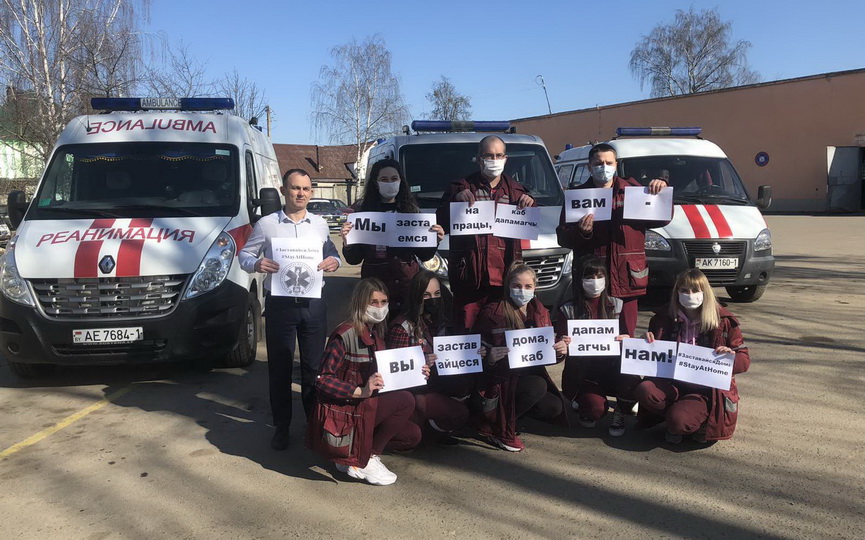 In June 2021, police officers came to Aliaksandr's workplace, checked his phone for "extremist materials", then conducted a search, during which nothing "forbidden" was found in the house, the equipment was not taken away. However, Aliaksandr decided to resign in the hope that he would be left alone.
"In the summer of 2022, two officers arrived, showed their documents, said that they were from the criminal investigation department and invited me to their department for a conversation. I did not think that I would be detained, so I went without any belongings, wearing a shirt, trousers, and shoes. I planned to go to work after a conversation with the police. But the interrogation dragged on — it lasted five hours. After the interrogation, I found myself in handcuffs in the detention center."
As a result, the doctor was held in the detention center of Baranavichy for three days as a suspect in an unknown criminal case — he was never charged.
Assistance to political prisoners and Ukrainian families
In 2021, Aliaksandr assisted large families with husbands who were political prisoners and serving long prison terms. Aside from that, in 2022, after the beginning of Russia's full-scale invasion of Ukraine, Aliaksandr started helping Ukrainian families who left the occupied territories for Europe transiting through Belarus.
"Naturally, this information was also leaked. Because there were cars with Ukrainian plates in the yard. In the autumn, information appeared that they began to come to volunteers who helped such families. Then in November there were again some kind of random police round-ups of doctors, then the subpoenas began to arrive. And we felt it was not safe to stay in the country and decided to leave."
Now Aliaksandr works in Poland and helps colleagues who moved from Belarus to settle in the new country.
"Doctors are already used to working under pressure"
According to the doctor, the political situation in Belarus affects doctors very individually: some continue to work, "accepting" the current authorities, and others are preparing to move.
"No one likes this whole system, not only political, but also the policy of the Ministry of Health. It's just that people don't talk about it. The bolder and more desperate are leaving, trying their hand in the West. Doctors are already used to working under pressure because the Ministry of Health and individual leaders in the field often criticize and provide negative feedback about the quality of our work, despite the fact that most doctors work more than one full-time equivalent."
"The politics of our country is one of the reasons for staff shortages"
The shortage of doctors in the country continues to deepen every month. Recently, more and more specialists have been leaving Belarus to work in Europe. Not only young specialists decide to do so, but also people with extensive medical experience. Aliaksandr notes that experienced doctors who are leaving Belarus could share their experience with young doctors. Therefore, it will take many years for the Ministry of Health to try to fill the shortage of specialists. Now, the shortage of medical staff is noticeable not only in small cities of Belarus but also in large ones — it becomes more difficult for people to find narrow-profile specialists. Therefore, queues for specialists and surgeries are growing rapidly.
"The burden of a shortage of doctors is redistributed to those who remain"
With such a large shortage of specialists, the remaining doctors have to work beyond the norm. Medics regularly face work for more than 24 hours in a row and insufficient breaks between shifts. At the same time, a significant part of the overtime of medical workers is not paid.
Aliaksandr draws attention to the fact that the greater the burden and responsibility on the doctor, the higher the probability of error. Besides, due to the heavy workload, doctors accumulate fatigue and burnout. This affects, among other things, both the families of doctors and patients.
Checking doctors' phones, monitoring their social media accounts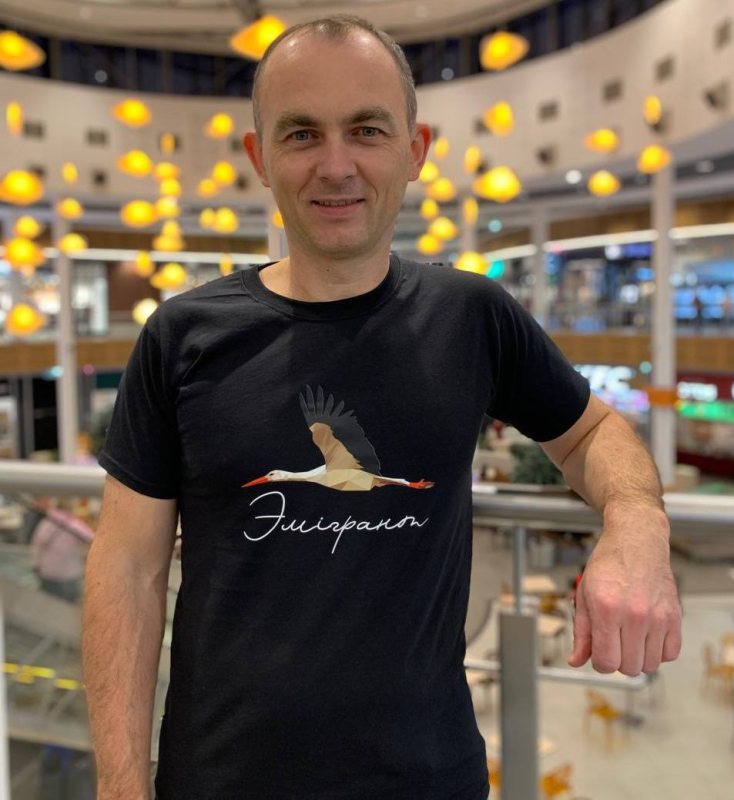 "Now in the structures of health care, whether it is a polyclinic or a hospital, there are special people who monitor the atmosphere, mood and behavior of doctors. More active doctors face disciplinary meetings. Therefore, it is hard to work in such conditions."
At the same time, police officers monitor doctors' social networks. Disciplinary meetings are held with those doctors who can influence someone with their opinion.
"The election was just another trigger"
The situation with the persecution of doctors began to escalate in 2020 during the pandemic, when the Ministry of Health was not ready to fight COVID-19. At that time, not only did thousands of people suffer, but the doctors themselves also did.
"The doctors allowed themselves to criticize the actions of the Ministry of Health. The situation was really tough, so we were looking for personal protective equipment ourselves, we are also very grateful to the people who helped us. The election was yet another trigger. This was the violence, which everyone saw. However, doctors did not just see the violence, many of them provided assistance to those who fell under batons and bullets. That is, doctors saw the real picture. Therefore, there were marches of doctors in white coats, chains of solidarity."
According to Aliaksandr, doctors, due to their competence, daily communication with people, facing pain, fear and death, see everything a little deeper and differently. Therefore, doctors are more self-sufficient and courageous, which allows them to speak out. The authorities see this as a threat, so they do not want to have employees with opposite views in medical institutions.
How many doctors are currently held behind bars?
Political prisoner Andrei Liubetski — 2 years, 6 months and 7 days in prison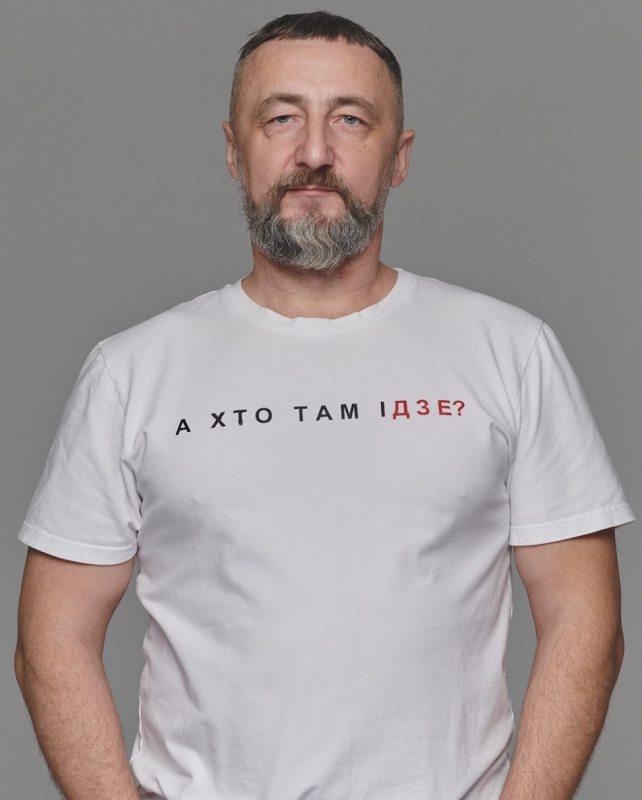 Andrei has worked as a maxillofacial surgeon at a children's hospital in Minsk for 18 years. He was a volunteer near the Akrestsina detention center. He was charged under four articles of the Criminal Code.
Tatsiana Talochka — three years of home confinement
Tatsiana is an anaesthesiologist-intensivist. She was detained right at the workplace in a hospital. In August 2020, the political prisoner saved a teenager Tsimur Mitskevich from persecution, who fell into a coma after being beaten by siloviks (security forces). She signed the papers that he could not be questioned, but the head physician did not sign these documents. Now the 19-year-old boy is fighting in Ukraine in the Kastuś Kalinoŭski Regiment.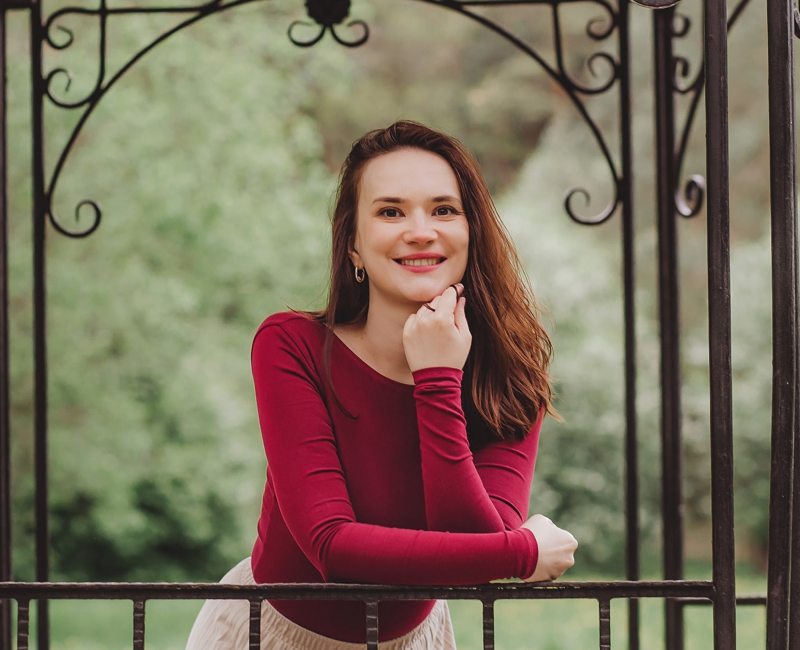 Artsiom Sarokin — two years in a penal colony with a one-year deferment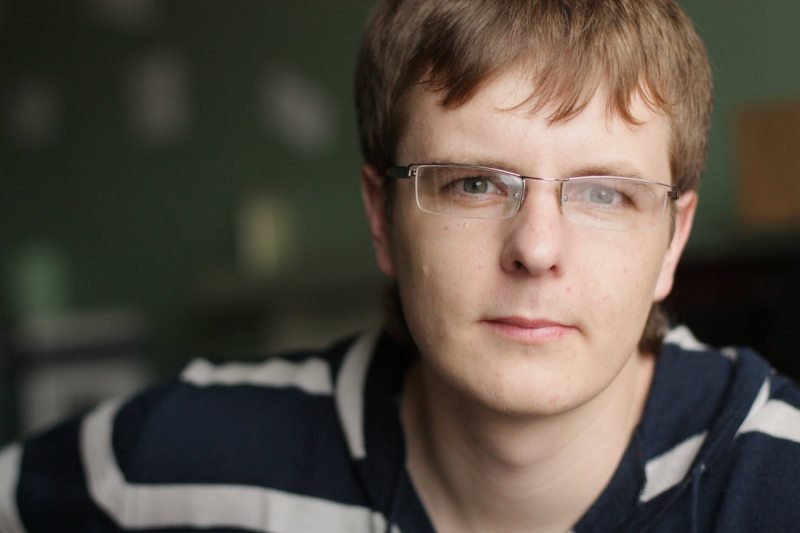 Artsiom is an anaesthesiologist at the Emergency Hospital in Minsk. Artsiom and TUT.BY journalist Katsiaryna Barysevich were charged with disclosing confidential medical information that entailed grave consequences in connection with the publication of the medical documents related to the deceased from injuries Raman Bandarenka. The information contained in these documents refutes the statements of officials that Raman Bandarenka was drunk at the time of the beating.
Political prisoner Volha Barushka — 1 year, 1 month and 21 days in prison
Volha is an anaesthesiologist-intensivist at the Minsk Scientific and Practical Center of Surgery, Transplantology and Hematology. She was accused of insulting an official and a judge.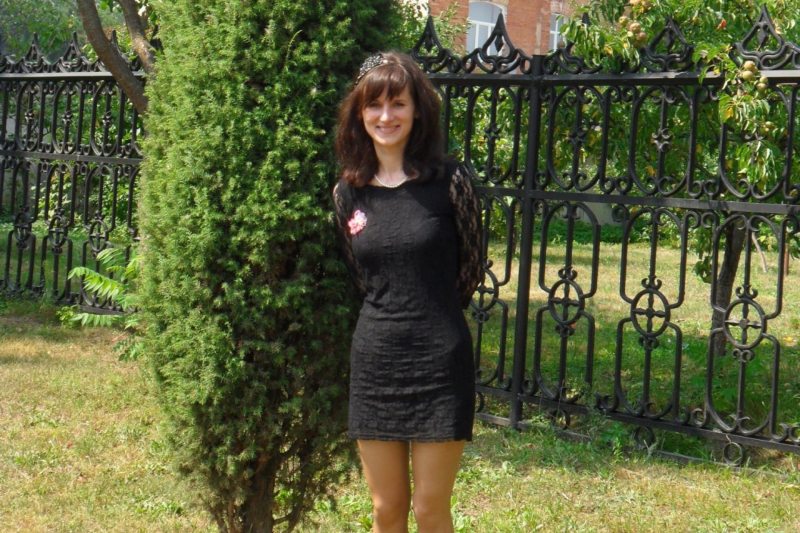 Political prisoner Yauhen Buzhynski — 1 year, 5 months and 3 days in prison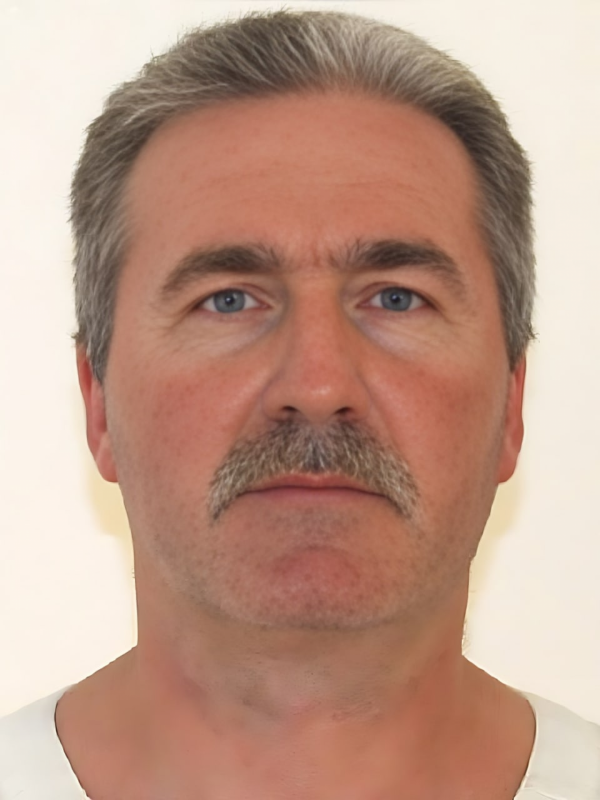 Yauhen is a doctor of ultrasound diagnostics. He was detained for comments on the Internet and sentenced to six years in a high-security penal colony.
Political prisoner Uladzislau Martsinovich — 2 years, 11 months and 23 days in prison
Uladzislau is a former 4th year student of the Belarusian State Medical University. The guy was accused of administering the "White Robes" Telegram channel.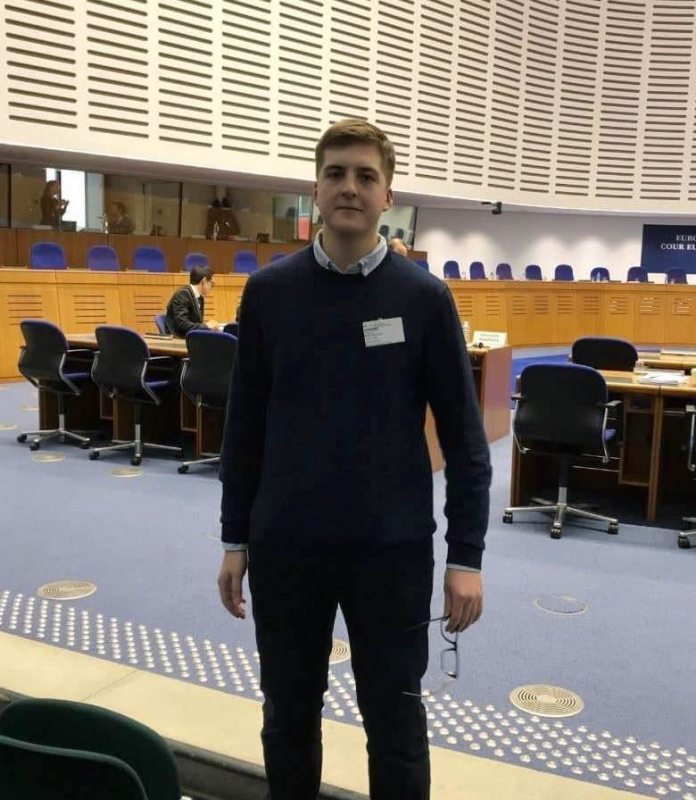 Political prisoner Aliaksei Aliakseichyk — 1 year, 1 month and 8 days in prison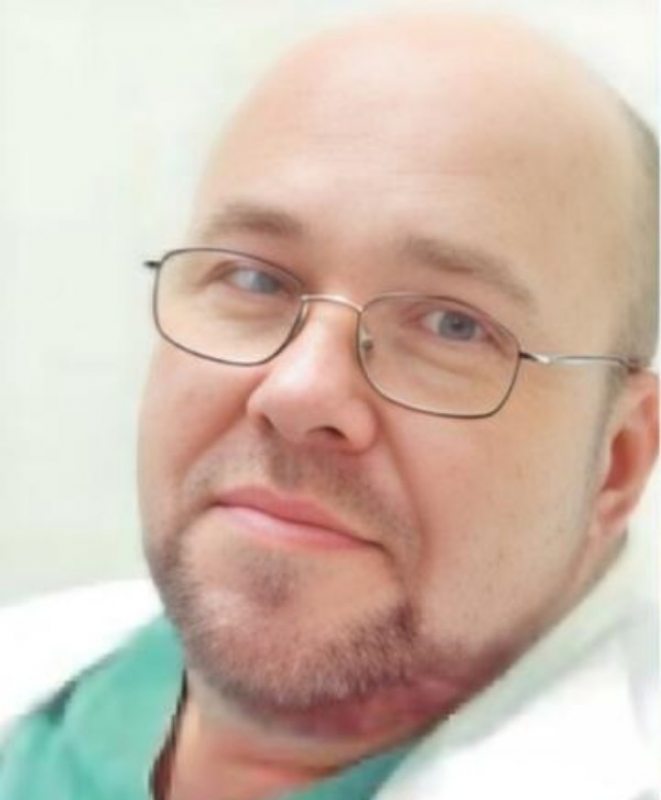 The man has worked as a transplantologist at the Republican Scientific and Practical Center of Pediatric Oncology and Hematology for more than 20 years. He has performed many bone marrow transplantations and is considered one of the best specialists at the center. He was charged with calling for actions aimed at harming the national security of the Republic of Belarus.
Political prisoner Artur Khlus — 1 year and 21 days in prison
Artur is a paramedic of the Hrodna Ambulance Brigade and a student of the Hrodna State Medical University. He was detained for signing up for the "Peramoha" plan and for participating in protests.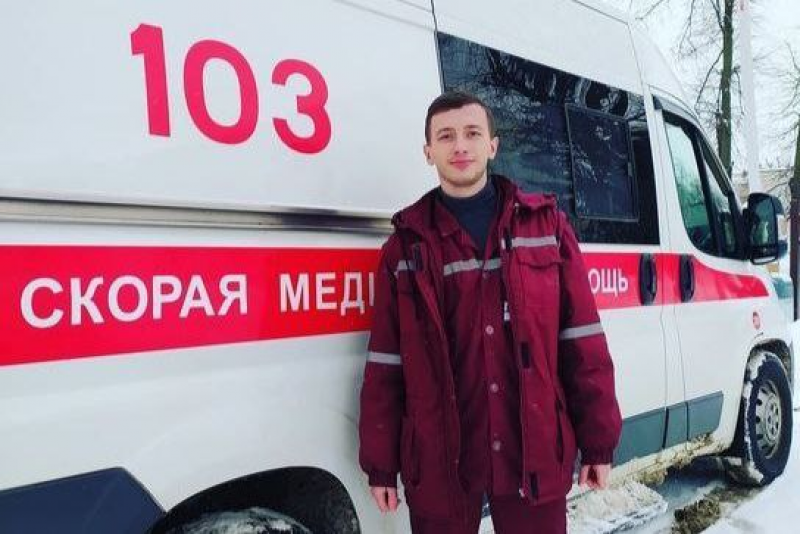 Political prisoner Aliaksandr Tsialeha — 2 years, 6 months and 9 days in prison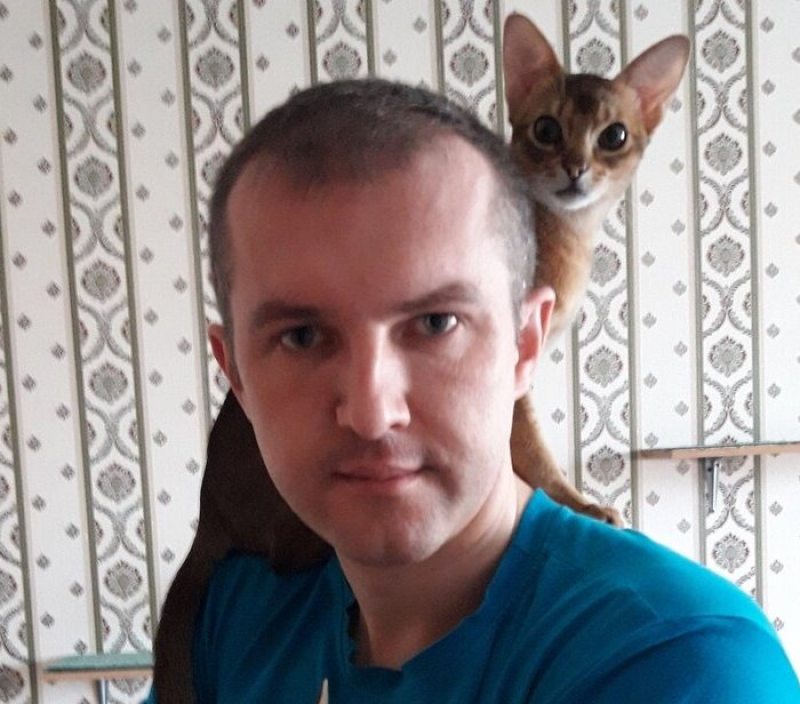 Aliaksandr is a neurologist from Barysau, who worked in Norilsk, Russia, and returned home for vacation in April 2021.
Political prisoner Aliaksei Mandzik — 2 years and 4 days in prison
Aliaksei is an employee of the fifth city polyclinic, head of the regional prevention department, general practitioner. He was allegedly detained for participating in 'destructive Telegram channels,' where he posted 'destructive and offensive comments' against law enforcement.
Natallia Nikitsina — one year and 10 months in prison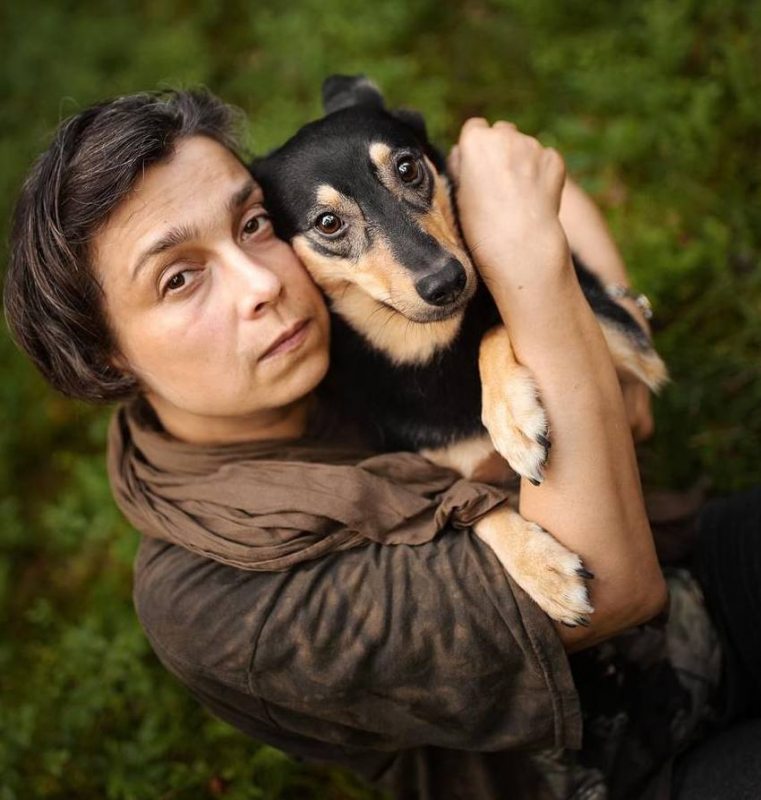 Natallia is a pediatrician, psychiatrist, narcologist, psychotherapist, existential philosopher, and psychologist. On September 29, 2021, the woman was detained at work at the Minsk Center for Child Psychiatry and Psychotherapy. Natallia was convicted in the "Zeltsar case" for insulting a representative of the authorities and inciting social discord.