Films by Belarusian creators win at international film festivals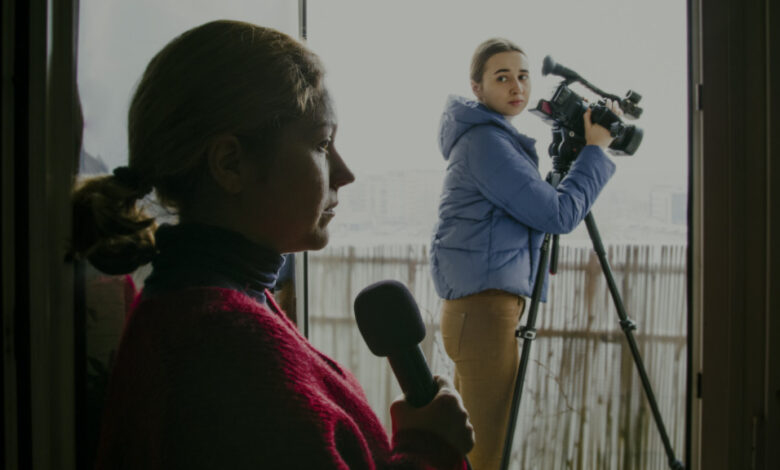 Na żywo/Live, a short movie about journalists Katsiaryna Andreyeva and Darya Chultsova, was named the best feature film at the 2023 ZOOM-ZBLIŻENIA International Film Festival. Meanwhile, a documentary titled Away, created by a Belarusian filmmaker, received an award at the Tampere Film Festival.
"Na żywo/Live is not a documentary. I have compressed and altered the timeline of the events for dramaturgical purposes, and the heroines' names have been changed… I wanted the audience to live through those critical 15 minutes of their lives with them, to feel how difficult the decision was that they had to make – and yet how they could not make any other decision," says director Mara Tamkovich.
A diploma of the ZOOM-ZBLIŻENIA film festival. Source: facebook.com/mara.tamkovich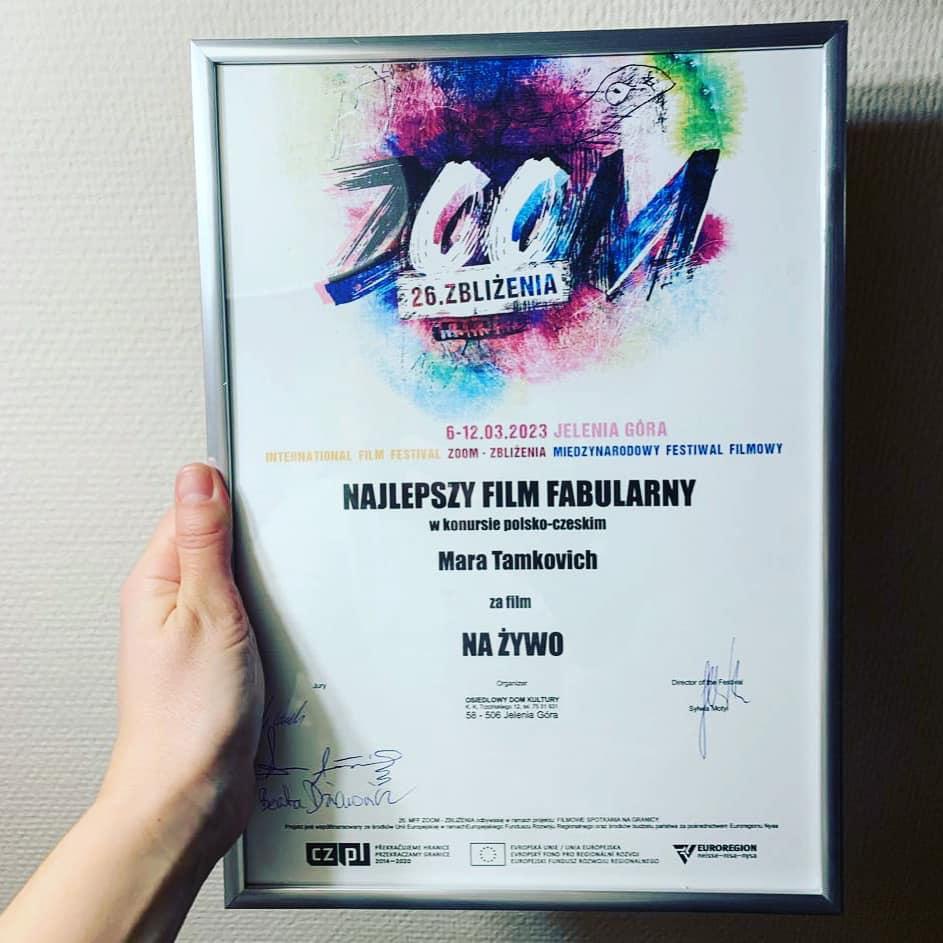 The film is based on the true story of Katsiaryna Andreyeva and Darya Chultsova, Belsat journalists arrested in November 2020 and sentenced to two years of imprisonment in February 2021.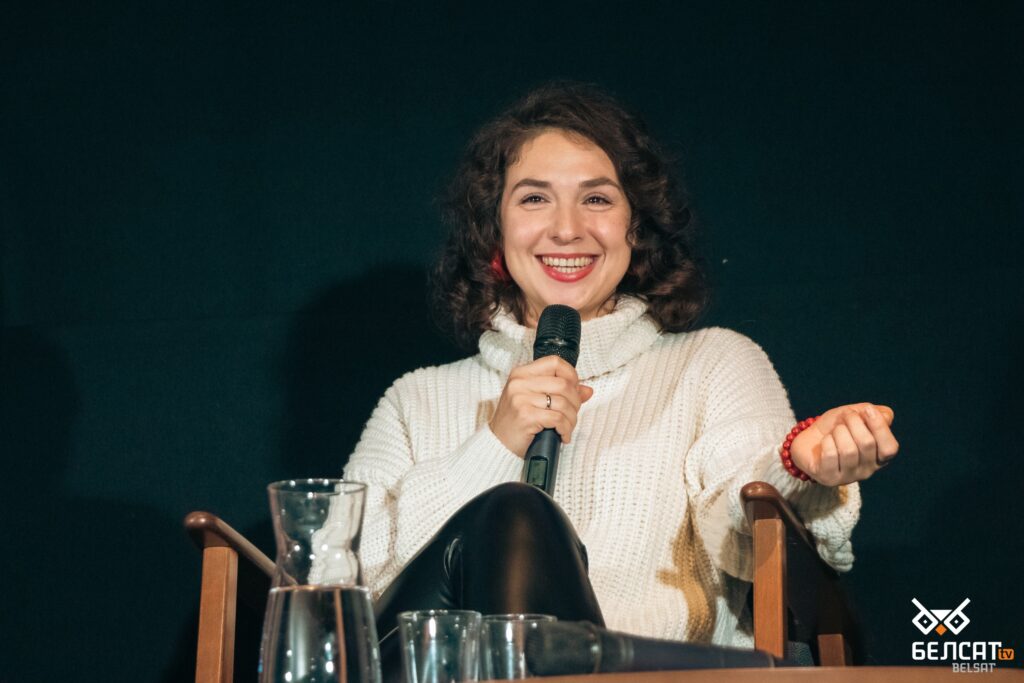 "It is a great joy! Thank you very much to the festival, judges, actors, crew, and film producers. I hope that each such distinction adds at least a little bit of encouragement, especially to Katsiaryna, who is serving another long prison sentence," Mara Tamkovich comments on Facebook.
According to Belsat, Darya Chultsova, on whom one of the film's protagonists is based, learned about the award from her colleagues in the editorial office: "It wasn't easy for me, especially watching the real-life footage I shot. These memories are still very close and painful for me. Mara is a great director and a very cool person. If Katsiaryna had seen the film, I'm sure she would have said the same thing."
A meeting after a screening of Na żywo/Live in Warsaw, Poland. Darya Chultsova is on the right, and Palina Chabatarova, an actress who starred in the role of Darya, is on the left. Source: belsat.eu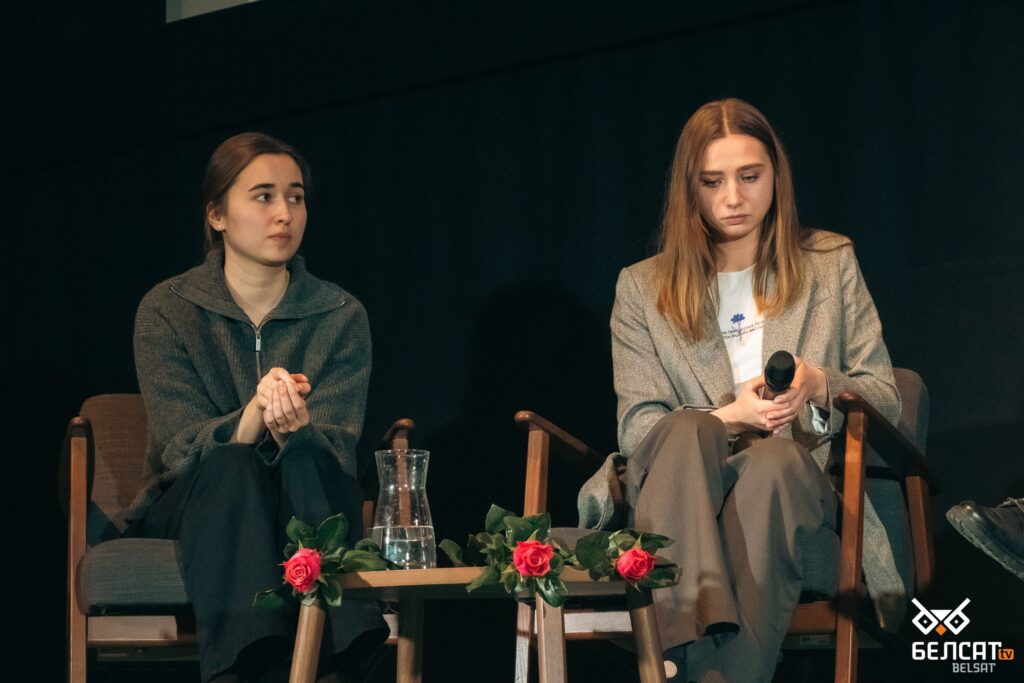 Na żywo/Live is not the only film that won an award this year. A film named Away by the Belarusian filmmaker Ruslan Fiadotau was named the best documentary at the Tampere Film Festival, reports the Holy Belawood Telegram channel. The documentary conveys the impact of war on the Ukrainian children as they are living in Hungary after their evacuation from Ukraine.