Kastus Kalinouski Regiment participated in battles for Bakhmut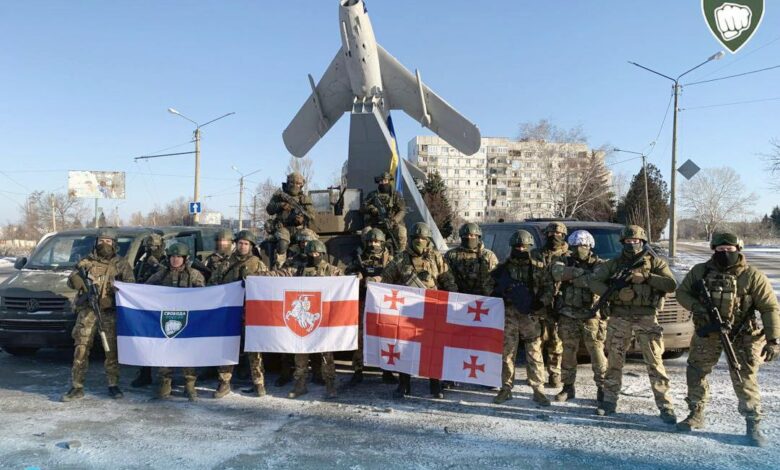 The Kastus Kalinouski Regiment volunteer fighters took part in two major military operations in the Bakhmut suburbs on December 31 and January 3 and 4. Eleven Belarusian volunteer fighters were injured and are undergoing treatment. This news was reported by the Regiment's press office.
The Volat battalion and a part of the Litvin battalion perform combat missions in eastern Ukraine. The Volat battalion fighters conduct offensive operations and counterattacks. They carry out joint combat missions with other units of Ukraine's Armed Forces and Russian and Georgian volunteer fighters defending the independence of Ukraine. The fighters met in Bakhmut, which has been a center of a brutal and drawn-out battle lately. The photo was posted in the Telegram channel of the Freedom for Russia legion that fights on the side of Ukraine.