Married couple convicted of participating in protest march based on photo from book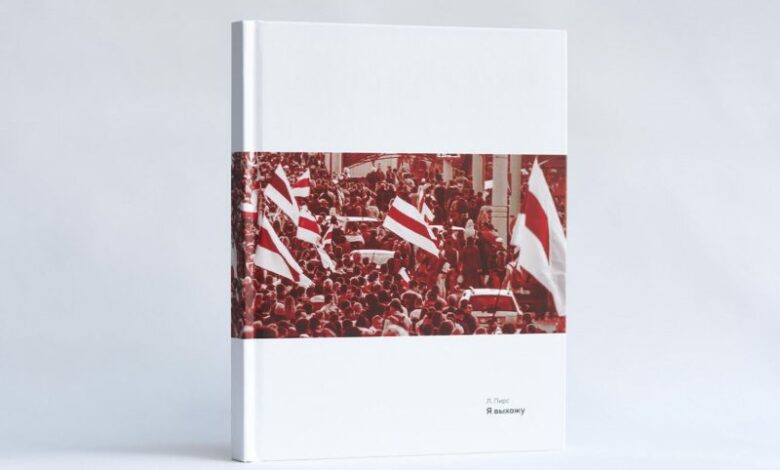 Belarusians Darya and Mikhail Sudnik were sentenced to three years of home confinement with penal labor. They were charged with blocking the roadway during one of the 2020 protest marches. The primary evidence in their case was a photo of Darya holding a poster published in the book I am Heading Out.
The Main Directorate for Combating Organized Crime and Corruption officers claim to have identified the couple from a photo in the book I am Heading Out. The August 2022 photo inspection report states:
Darya and Mikhail were on the roadway on Independence Avenue in Minsk among many other citizens who were displaying white-red-white flags and other protest paraphernalia. Darya Sudnik, dressed in a blouse with a white-red-white pattern and wearing a head wreath in similar colors, was holding a poster with a protest inscription. Mikhail Sudnik was wearing a brown T-shirt.
During the couple's arrest, the security forces searched their home and seized Mikhail's T-shirt as evidence.
The Viasna Human Rights Center reports that this is not a one-off case: many people who had been detained based on photos from the 2021 book I am Heading Out are held in the Akrestsina detention center. The human rights defenders ask everyone in the book's photos to take safety precautions. Human rights defenders also know of many cases when people were identified from photos taken during protests and saved on the phones of other detainees and CCTV and security forces' footage from protest marches.