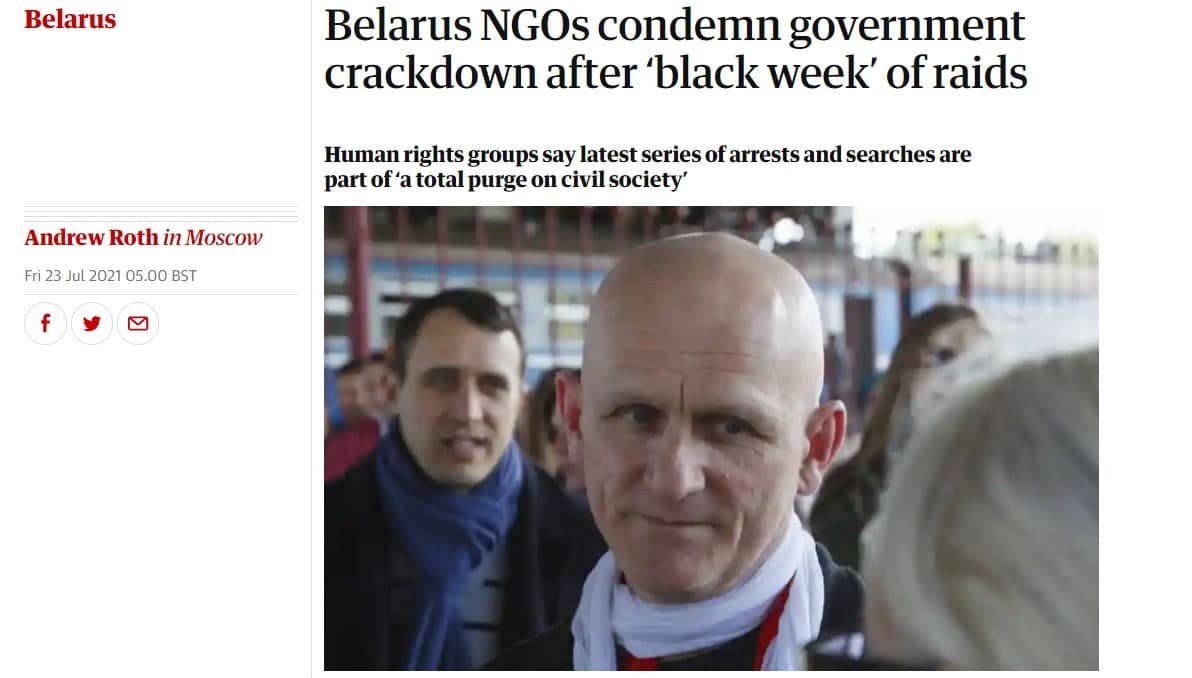 The British publication The Guardian published an article about repressions against Belarusian non-governmental organizations. In the last 10 days alone, more than 60 searches have been carried out; raids and arrests of human rights defenders, journalists and activists continue.
"This is a complete purge of civil society. NGOs have always been under pressure in Belarus, but these raids, this wave of arrests and searches have never been seen before," Marina Varabei, founder of Freeunion.online, told the publication.
The Belarusian authorities have initiated the liquidation of more than 40 human rights and non-governmental organizations. Among them: the charitable platform "NAMES", the office for the rights of people with disabilities, "Press Club", the IPM business school and free Belarusian language course-provider "Mova Nanova". Some of the organizations have been working in Belarus for more than 10 years, and government agencies have cooperated with many of them for more than one year.
See here for a complete list of liquidated organizations and what they did.