Crackdown on media and civil society continues in Belarus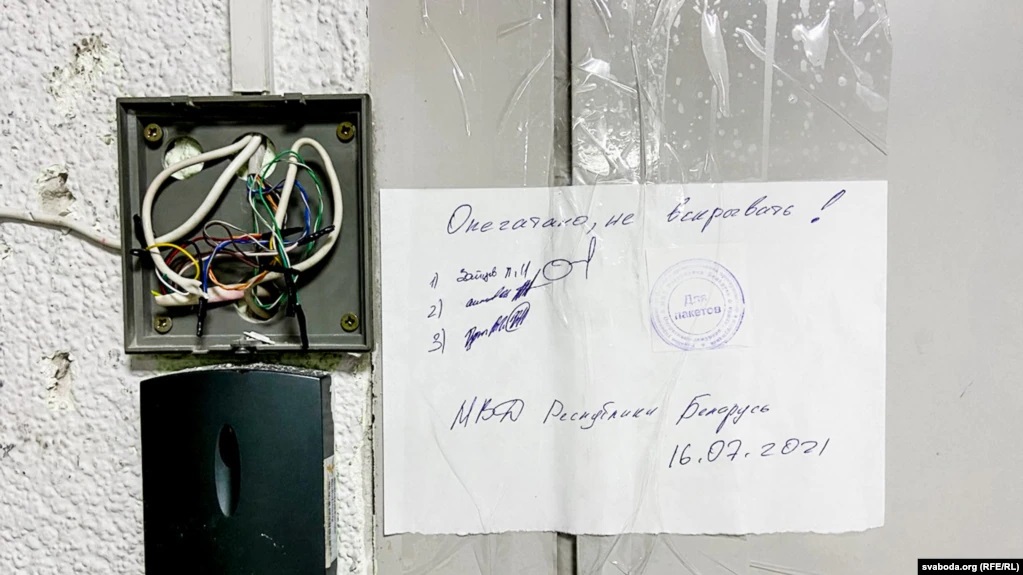 On the morning of 16 July, security officials again searched journalists and human rights activists in Minsk, Pinsk, Brest, Ivatsevichy, Homel, Rechytsa, Hrodna.
At least 16 journalists collaborating with Belsat were searched and interrogated. At least four journalists are still under arrest, among them is Ihar Illiash, husband of the political prisoner and journalist Katsiaryna Andreyeva. Katsiaryna was sentenced to 2 years in a penal colony for live-streaming a protest action in memory of the murdered Raman Bandarenka from the Square of Changes. Belsat TV is an independent TV channel in Belarus, it has been broadcasting since 2007.
Security forces raided the office of the Radio Free Europe/Radio Liberty Belarus service: the door was broken through, all the office equipment was seized, and three journalists were detained. Radio Liberty is a non-profit organization funded by the US Congress.
Security forces also searched the TimeAct social information institution, the independent trade union REP representing workers in the radio-electronic industry, and board members of the Legal Initiative organization.
The authorities' explanation of the mass searches of human rights defenders and journalists was that a number of non-governmental organizations and media were involved in "a shadow movement of significant financial resources, primarily from abroad, tax evasion and financing of various kinds of protest activities." By financing protest activity, the security forces mean organization of educational seminars and help with payments of fines.