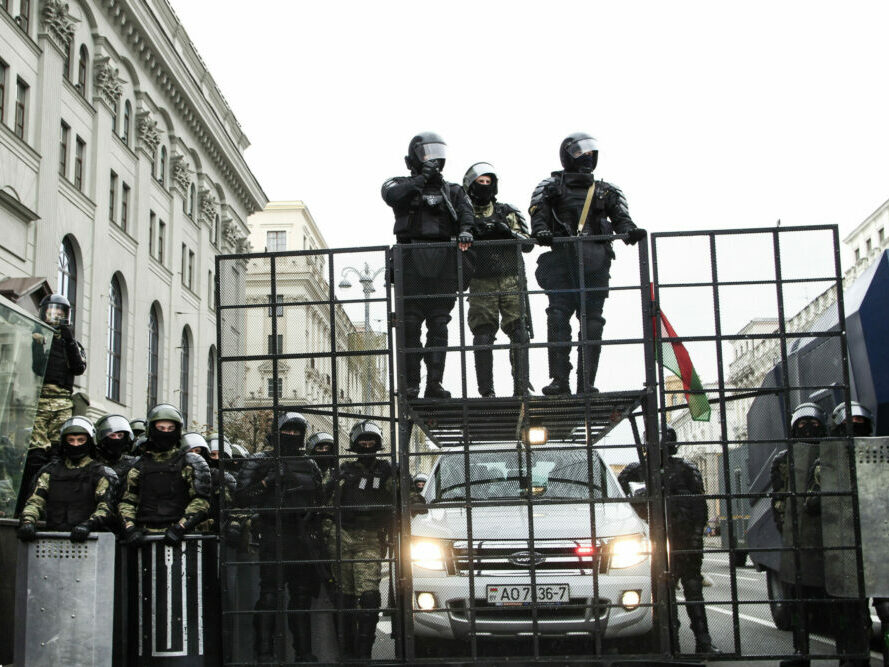 In July, the Viasna Human Rights Center observed a continuing tendency toward criminal prosecution of citizens on political grounds. Viasna human rights defenders are aware of at least 76 people convicted for political reasons. Out of those convicted, 79% are men and 21% are women.
Based on the information available to human rights defenders, 47% of all July sentences were under defamation articles. The human rights community has long insisted on excluding such articles from the Criminal Code. 32% of the sentences were passed for organizing or participating in "group actions grossly violating public order". In two cases, criminal prosecution for defamation was terminated as statute-barred.
Human rights defenders found that in July judges continued to impose sentences of imprisonment and freedom restriction on those involved in "protest" criminal cases. Here are July sentences in numbers:
50 people sentenced to a total of 162 years and 3 months of imprisonment;
5 people sentenced to a total of 15 years of open prison;
21 people sentenced to a total of 50 years and 6 months of probation;
10 people received fines totaling 29,440 Belarusian rubles (equivalent to 11,640 US dollars) as an additional punishment to imprisonment or freedom restriction.
In July, the courts handed down custodial sentences in 65.79% of the "protest" criminal cases known to human rights defenders. 6.58% of the sentences involved freedom restriction in open-type facilities. Defendants were sentenced to probation in 27.63% of the cases.
Thus, in July 2022 various types of custodial and freedom-restricting sentences were handed down in 100% of the politically motivated cases, with zero acquittals rendered.